Bollywood actors, Milind Soman and Bipasha Basu were in attendance during a press conference held in Mumbai, India on November 27th 2013 to support HCG Pinkathon 2013 and announced the completion of 10,000 registered participants. The international running event scheduled for December 15, 2013, focuses on encouraging women's health and fitness with a special attention towards spreading awareness towards breast cancer.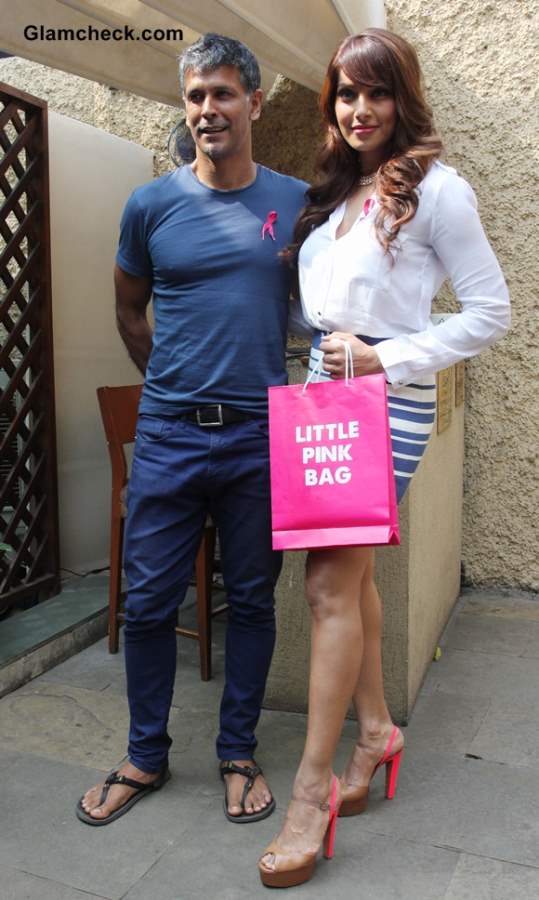 Milind Soman and Bipasha Basu for Breast Cancer Awareness
Both the actors were spotted in hues of blue. Milind soman was in dark blue pants and a powdery blue T-shirt and chappals, his appearance was very laidback and casual. Who says blue on blue doesn't look good together? We thought it looked really cool.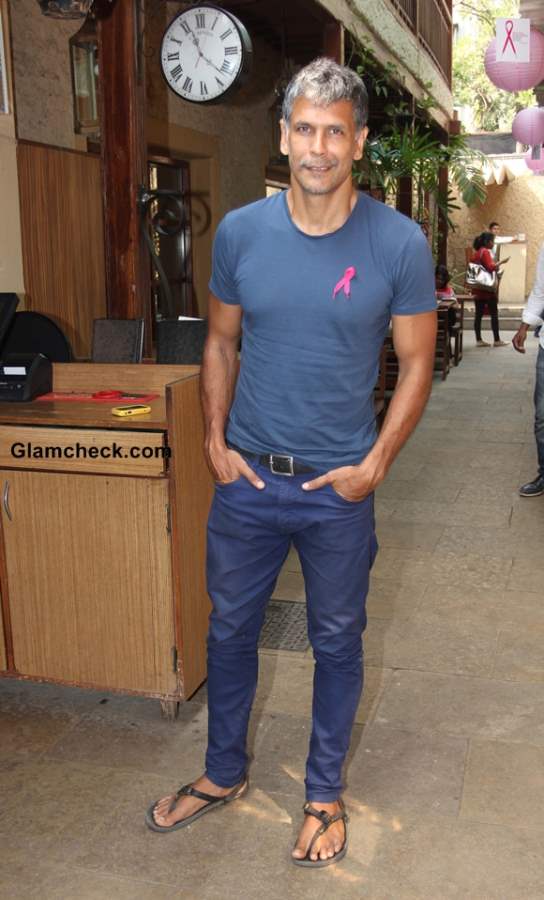 Milind Soman for Breast Cancer Awareness
Bipasha Basu looked effortlessly stylish, nothing new for the Bong beauty. She wore a formal white shirt, which had the pink ribbon of breast cancer pinned to it and a blue and white horizontal striped bodycon skirt which went up till her mid-thigh. Her shoes were too die for and mixed very well with her outfit, camel brown at the front and hot pink at the back. She accessorized with a bit of bling on her neck, a golden and diamond choker necklace to be precise.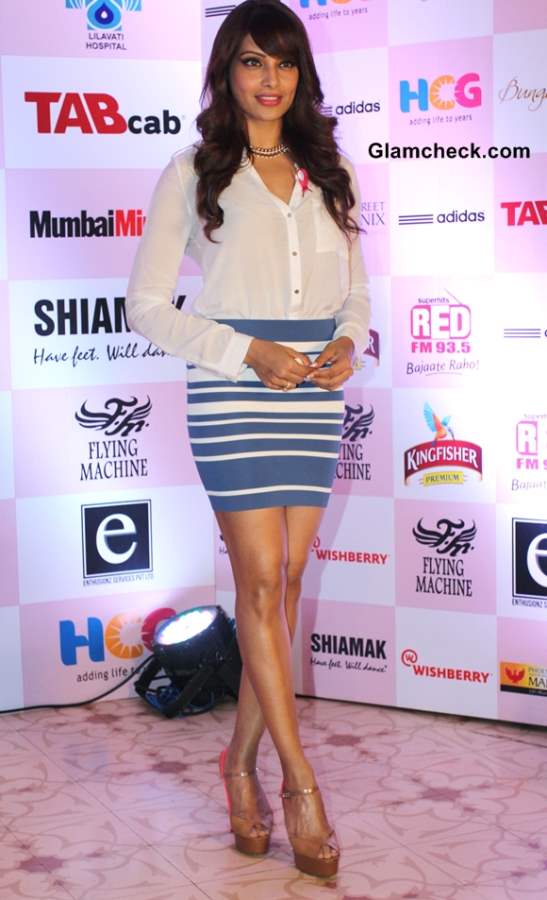 Bipasha Basu in a Blue Bodycon and Pink Heels for Breast Cancer Awareness
Bipasha wore her highlighted hair on the side with soft waves running down her shoulders. This diva is seldom seen without her entire eye makeup, she smudged her eye liner to give a smoky effect and to achieve the illusion of having perfectly shaped eyes, which she is excellent at doing. She finished her look off with her lips looking pretty in pink which matched the colour of the occasion!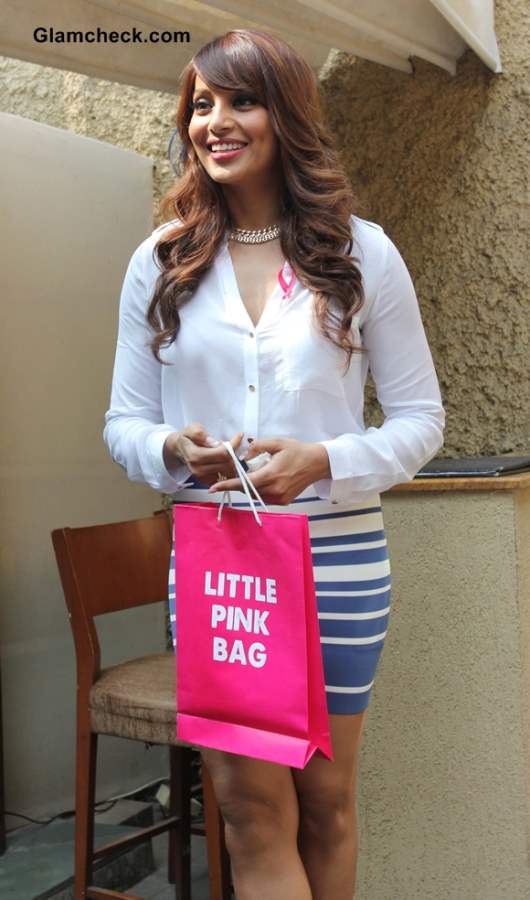 Bipasha Basu for Breast Cancer Awareness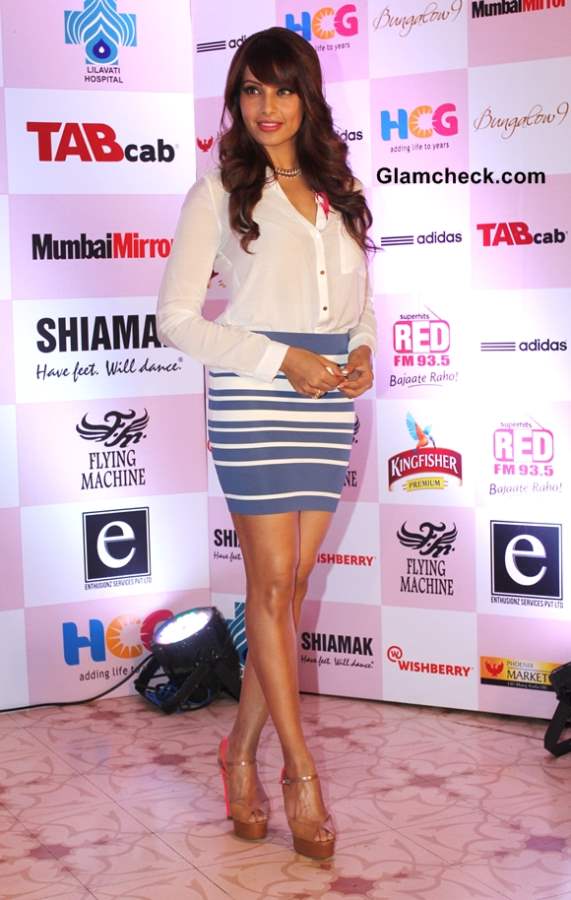 Bipasha Basu stylish for Breast Cancer Awareness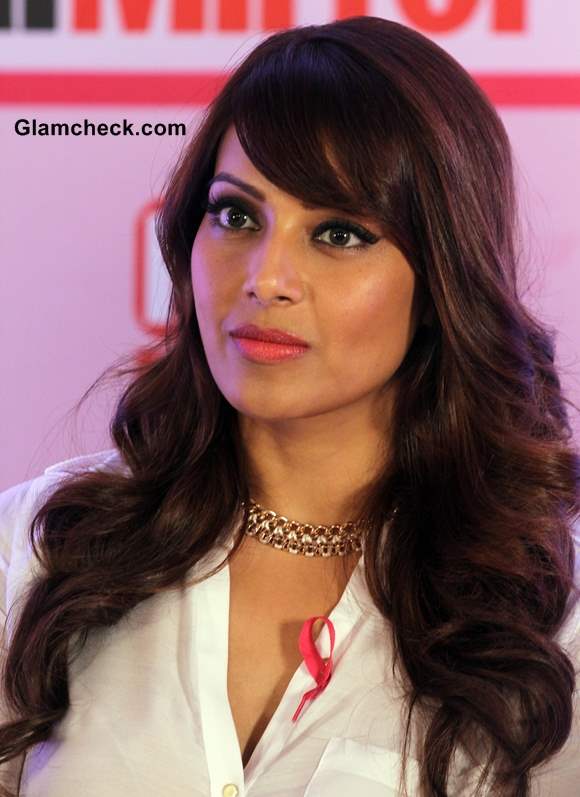 Bipasha Basu 2013 curly hair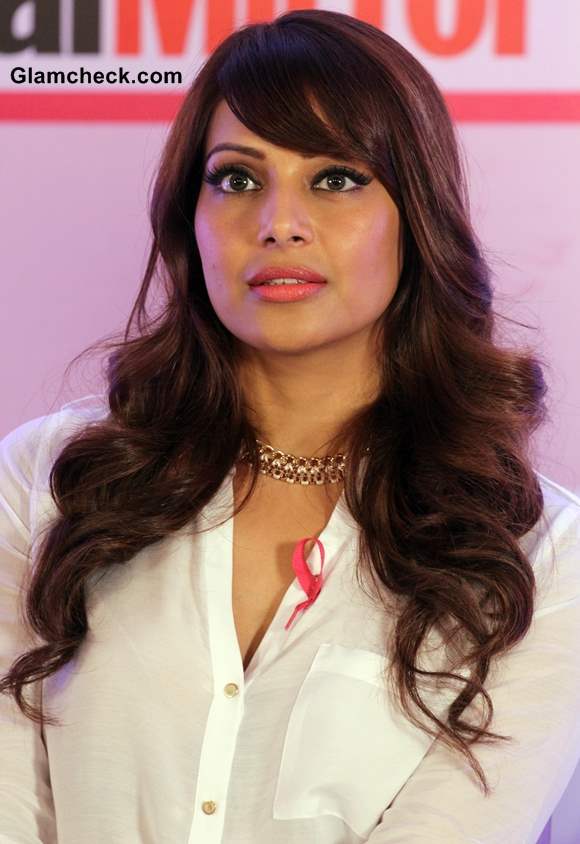 Bipasha Basu 2013 curly hair and cat eye makeup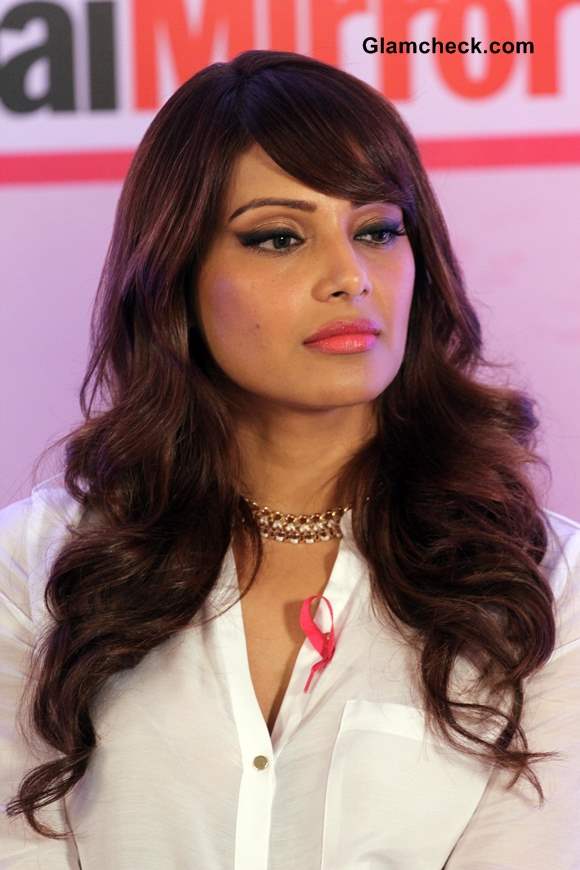 Bipasha Basu 2013 cat eye makeup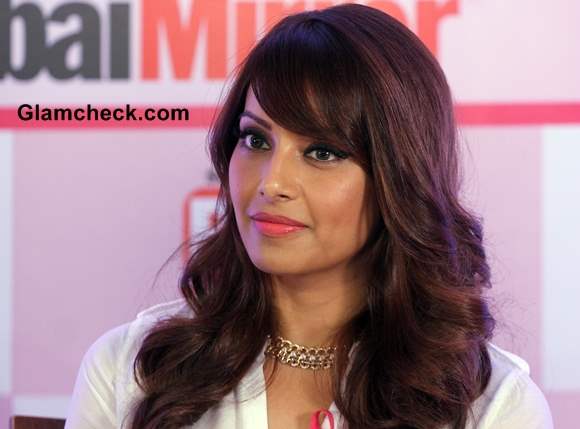 Bipasha Basu 2013 Latest Makeup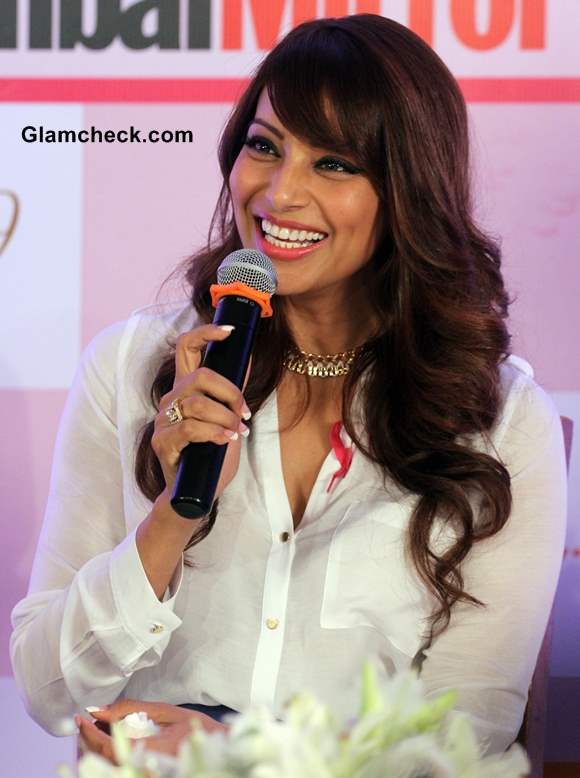 Bipasha Basu 2013 Latest Pictures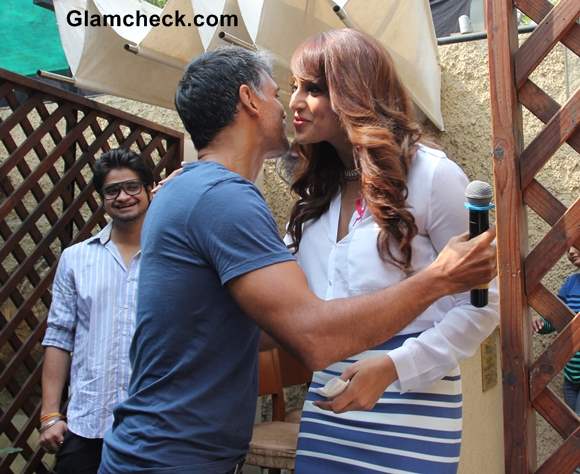 Bipasha Basu and Milind Soman for Breast Cancer Awareness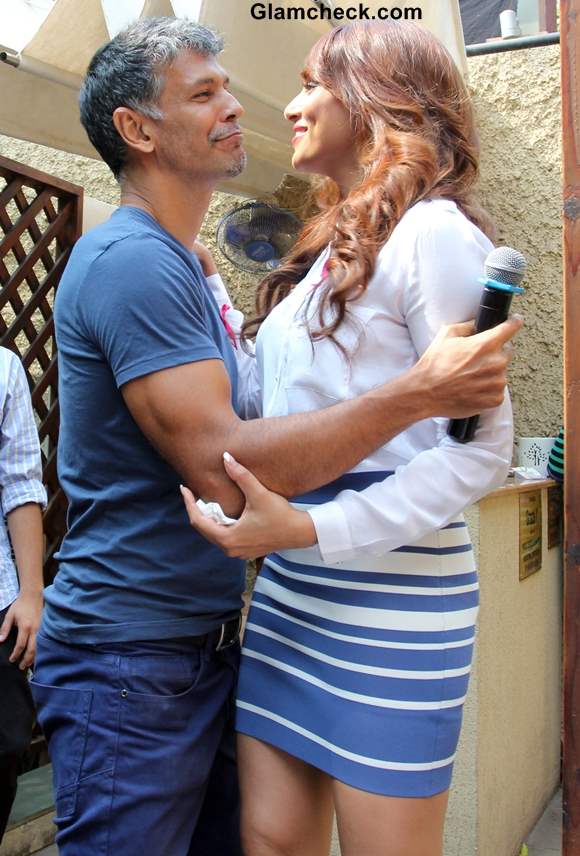 Bipasha Basu and Milind Soman for Breast Cancer Awareness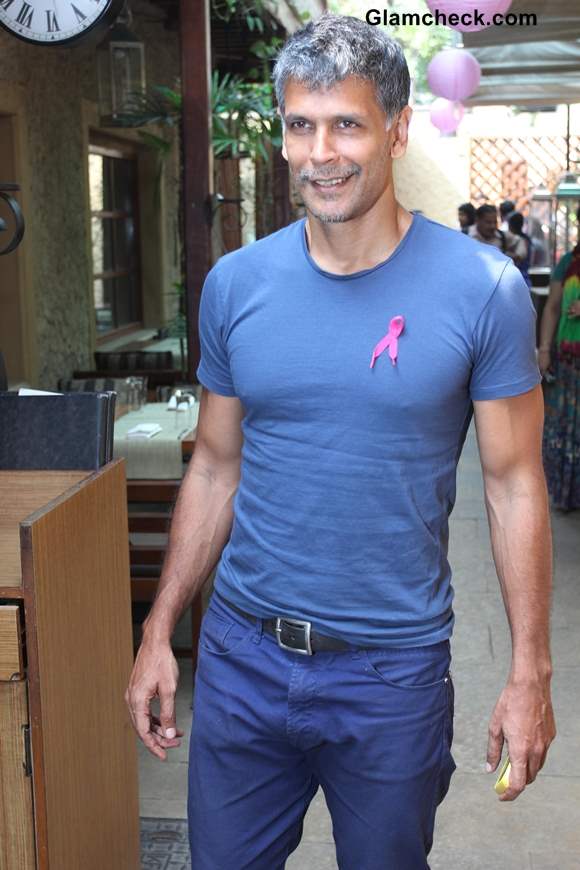 Milind Soman for Breast Cancer Awareness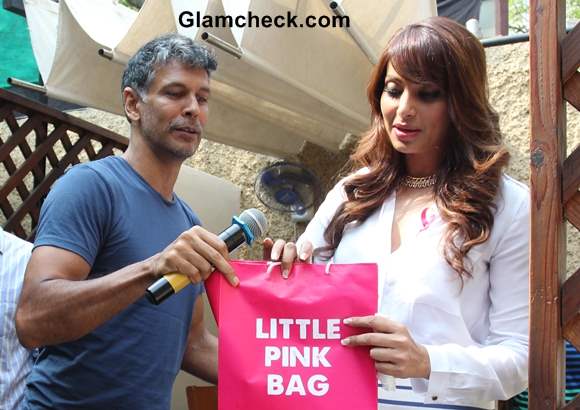 Milind and Bipasha for Breast Cancer Awareness
Solaris Images