The ravishing Bollywood actor, Bipasha Basu looked bright as sunshine during the judging of BoroPlus Anti-Pollution Daily Face Wash "Miss Fresh Face" contest and Emami Vasocare Herbal Lip Balm "Miss Beautiful Smile" contest held recently in Mumbai, India on December 22th 2013.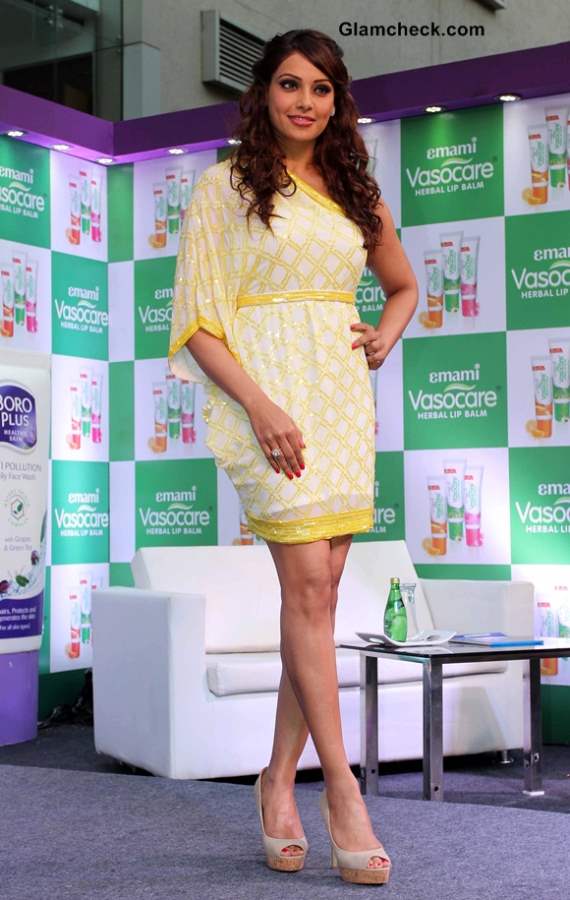 Bipasha Basu in a Sunshine Yellow Beaded Dress
She went for the color lime yellow in a one-shoulder beaded dress with a diamond pattern running all-over it. The loose dress was cinched at the waist giving her body more shape and had a glittering sheen to it, courtesy the long cylindrical beads. She paired her girl-next-door outfit with a pair of light grey platform heels and diamond stud earrings.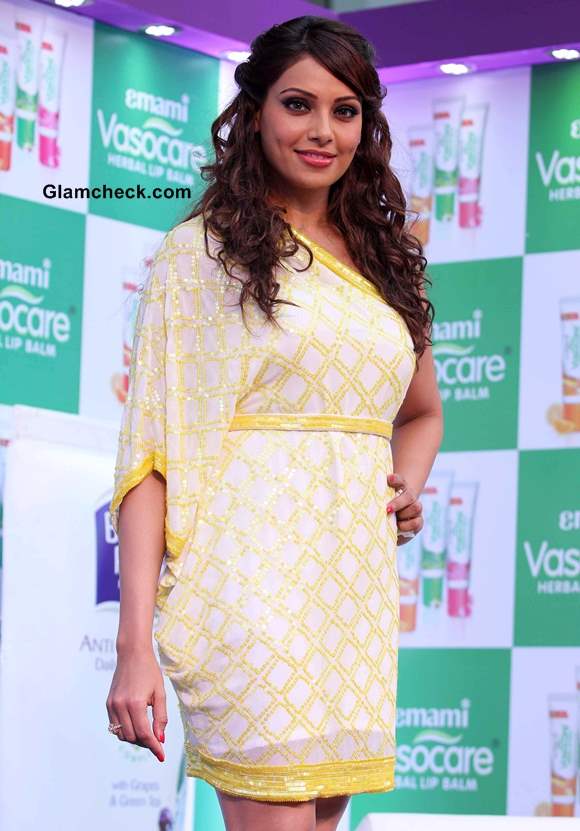 Bipasha Basu at the judging of BoroPlus Anti-Pollution Daily Contest
Her hair with generous tinges of red looked great contrasting with the shade of her dress. But her hair was pulled back from her face by her long waves being tied at the back and finished off with subtle smoky eyes and a rose pink lipstick.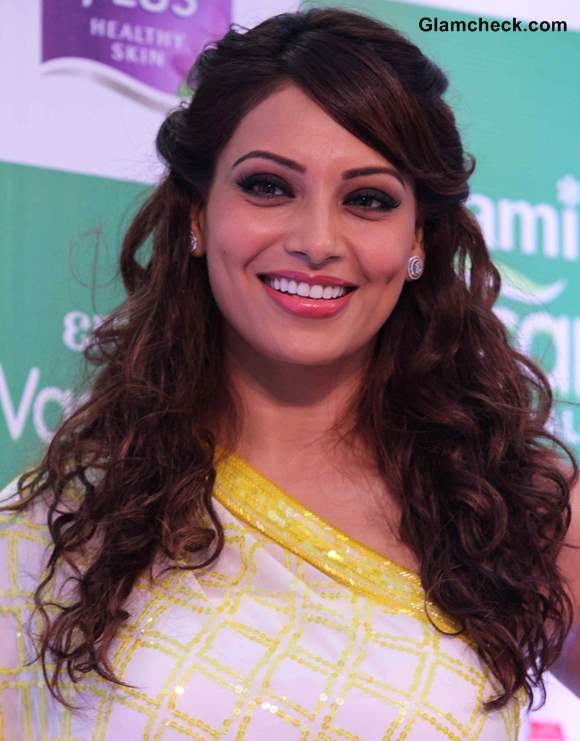 Bipasha Basu 2013 latest pics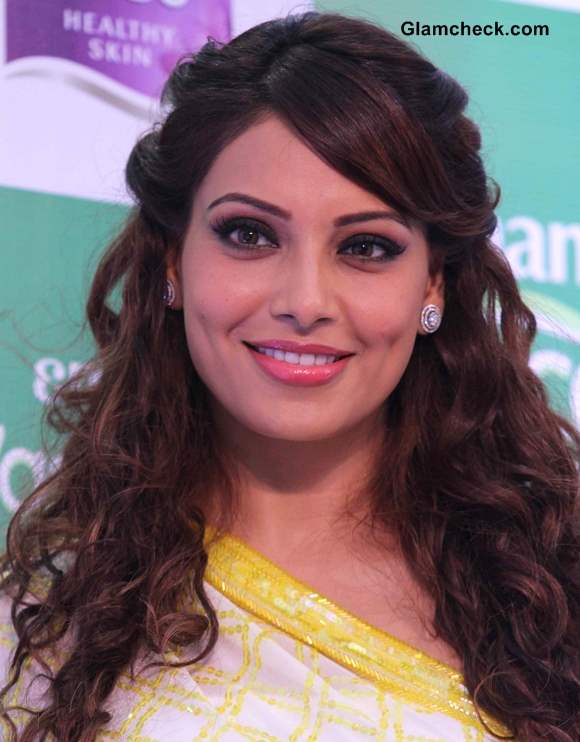 Bipasha Basu 2014 pics
Quite an apt look for the occasion as she herself looked quite fresh too. For a change going for a pretty look instead of a sexy one works wonders!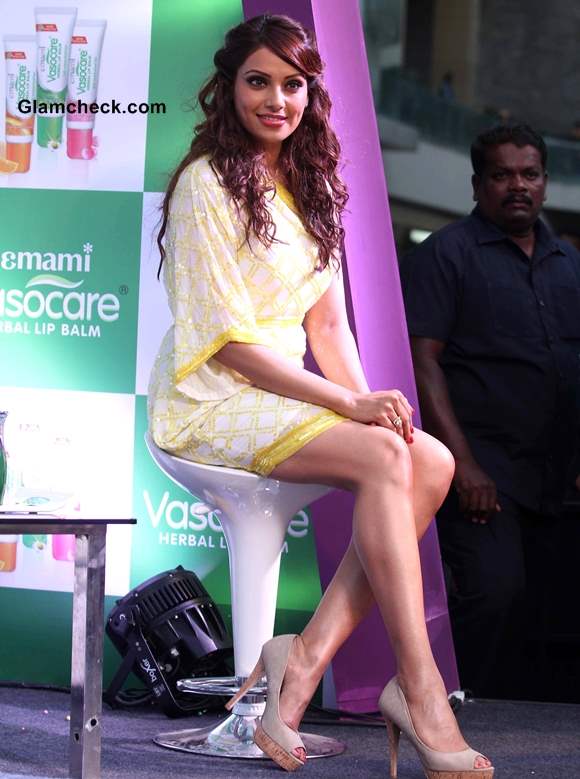 Bipasha Basu 2014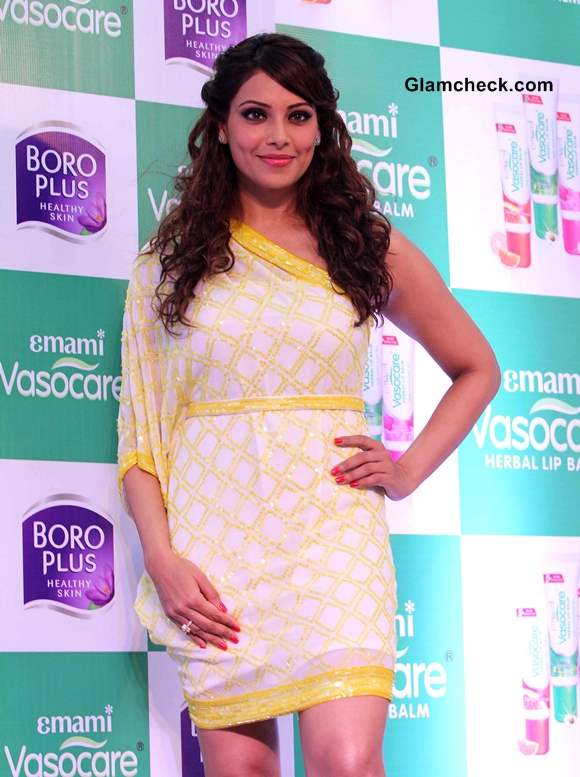 Bipasha Basu pics 2013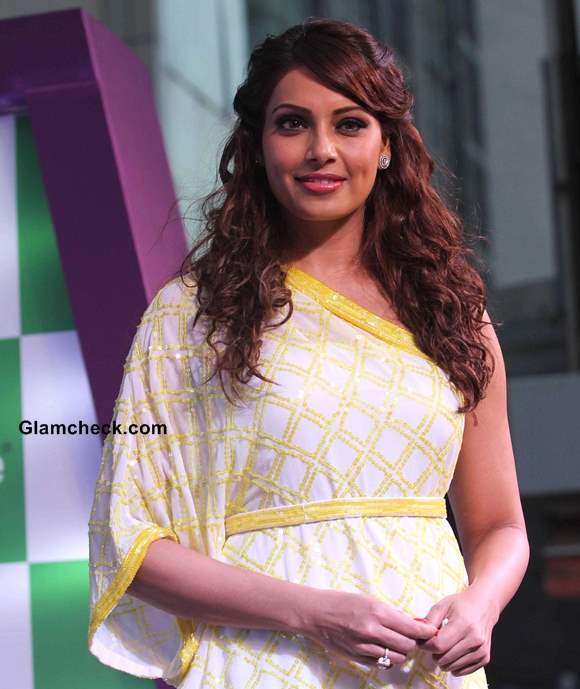 Bipasha Basu pictures 2013
Solaris Images