Diana Penty attended the launch of Nokia Lumia 510 in New Delhi in a fuchsia Anarkali. The Nokia Lumia 510 is a phone which is "Colourful. Smart. Affordable".
Style Identity
Bright Beauty
She Wore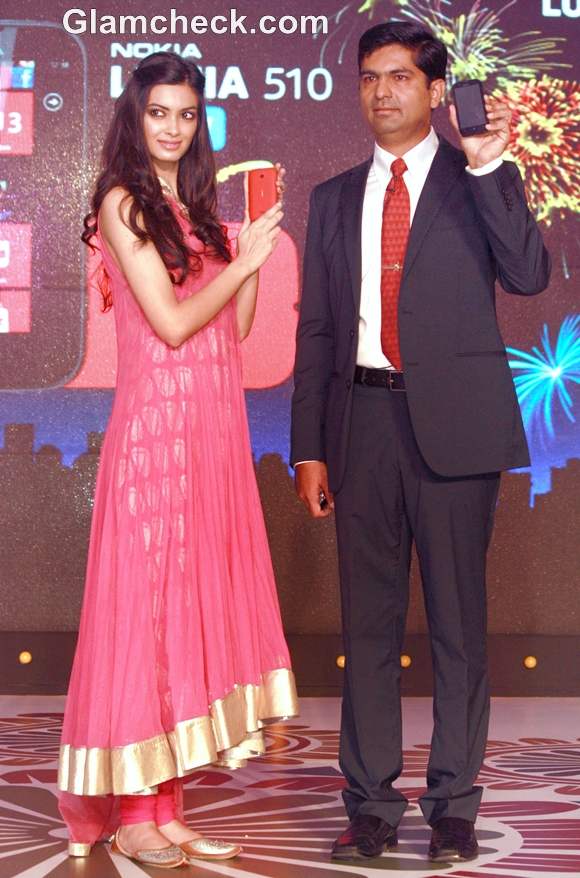 Diana Penty in Fuchsia Anarkali at Launch of  Nokia Lumia 510 Delhi
The fuchsia pink Anarkali was the chosen ensemble for the launch of Nokia Lumia 510 by the beautiful belle Diana Penty. The gold border surrounding the hem added sheen to the garment. The embroidered gold collar went perfectly with the hem and the mojiris making this look very wearable. It was a very traditional look yet, Miss Penty made it look contemporary. She chose to wear a gold mojiri with this look.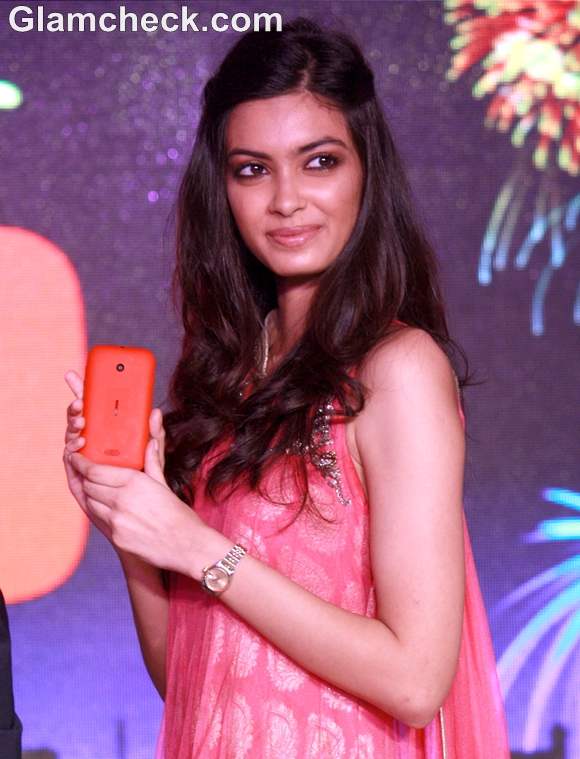 Diana Penty Launch Nokia Lumia 510 Delhi
The phone comes in five bright colours and has a 4 inch screen to match. It offers you with 7GB of free online storage space on Microsoft SkyDrive and has an in-built Microsoft Office.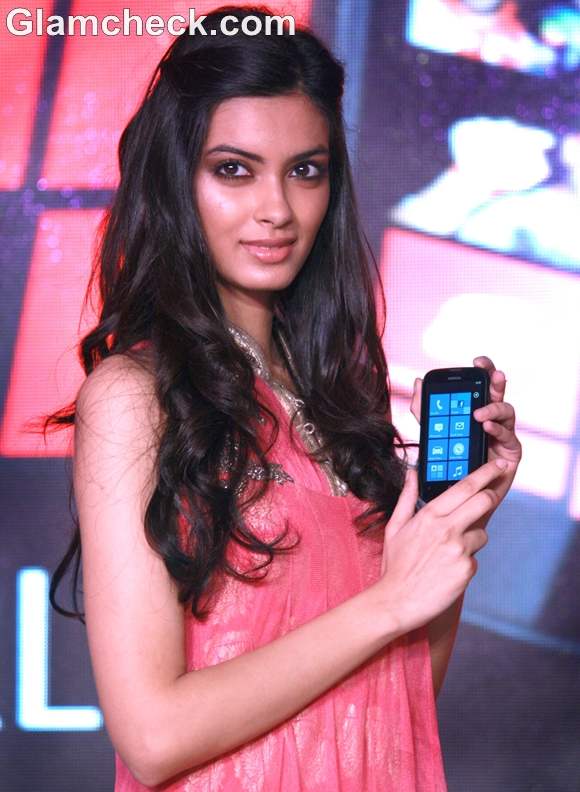 Diana Penty  Nokia Lumia 510 launch
You can even pin your favourite people, apps and all on your home screen. Such a cool way to stay in touch with your friends, your facebook and emails!
Hair & Makeup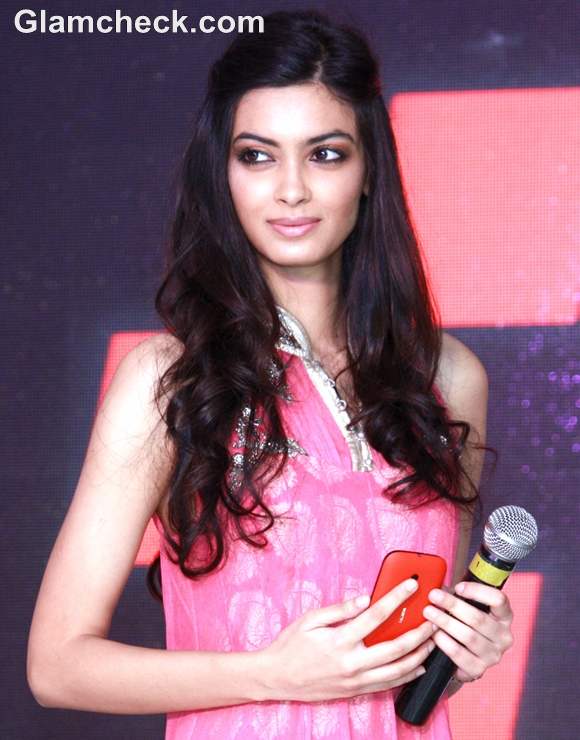 Diana Penty hairstyle makeup 2012 Launch Nokia Lumia 510
The gorgeous locks were clutched loosely at the back and the curls left to brush her shoulders. The hair was side-parted in the front. The make-up was kept simple to suit the event. She wore a pretty pink gloss on her pout and paired it with kohl and mascara on her eyes. The strong brows defined her eyes.
The unveiling of Nokia Lumia 510 saw the actress posing with a red version of the phone. A 5-megapixel camera will keep your photo experiences on a high! This Windows phone has been kept in an affordable price range and might come at Rs. 11,000.
Choose one in Red, blue, yellow, black or white to start your Nokia Lumia day with!
IANS