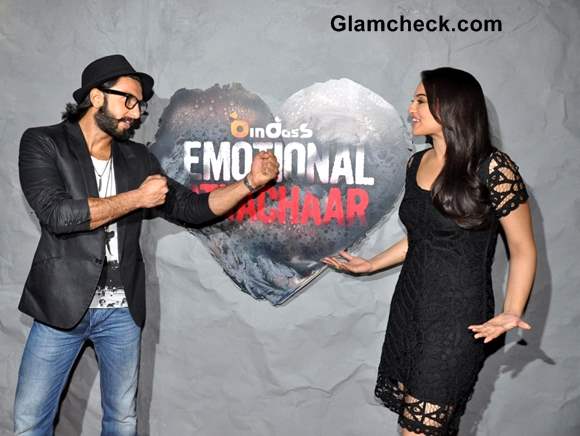 Bollywood actors Ranveer Singh and Sonakshi Sinha continued their promotional efforts for their upcoming film "Lootera" at the on-location shoot of TV show Emotional Atyachaar 4 in Mumbai on June 18.
Sonakshi related at the event how even though Lootera is a pretty serious movie, they had loads of fun while shooting for it.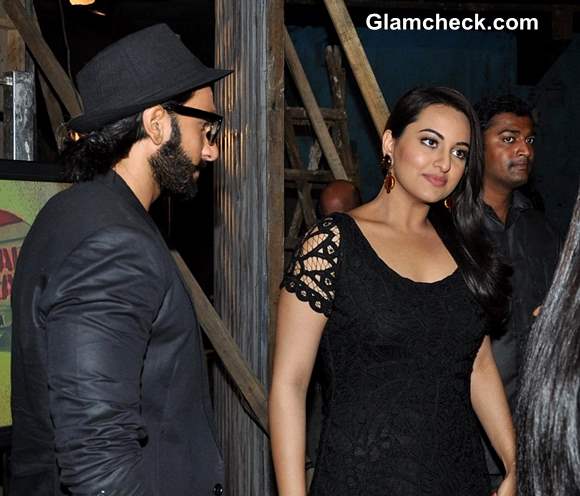 Sonakshi Sinha & Ranveer Singh on Emotional Atyachaar 4
She also revealed, quite proudly, that her dad had enjoyed the trailer, deeming it an interesting film, and said that it was something that piqued his interest and which he'd watch.
Check out how 'serious' the film is on July 5. Meanwhile, a closer look at the star's look for this promo.
Her look
Feminine chic
What she wore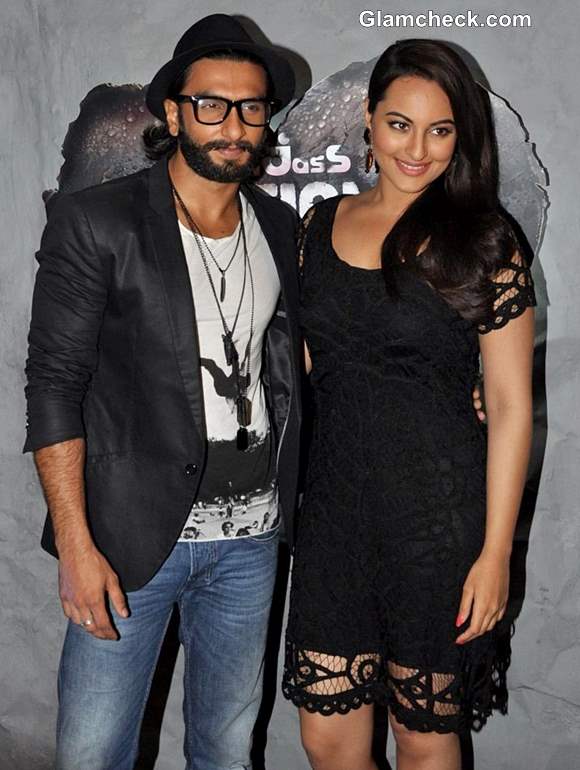 Sonakshi Sinha Ranveer Singh Promote Lootera on Emotional Atyachaar 4
Sonakshi donned a little black dress with lace overlay that extended beyond the opaque hemline and made for a nice flirty band of sheer lace right above her knees as well as on the sleeves. Her outfit was accessorized with off-white peep-toes and amber danglers.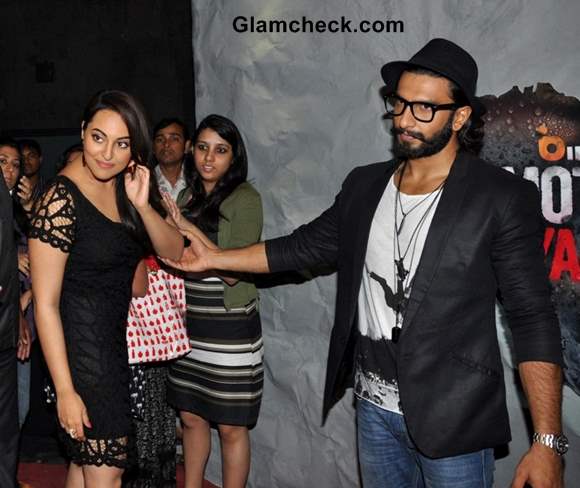 Ranveer Singh & Sonakshi Sinha Emotional Atyachaar 4
Her makeup borrowed from a natural color palette. Side-swept loose curls completed her look.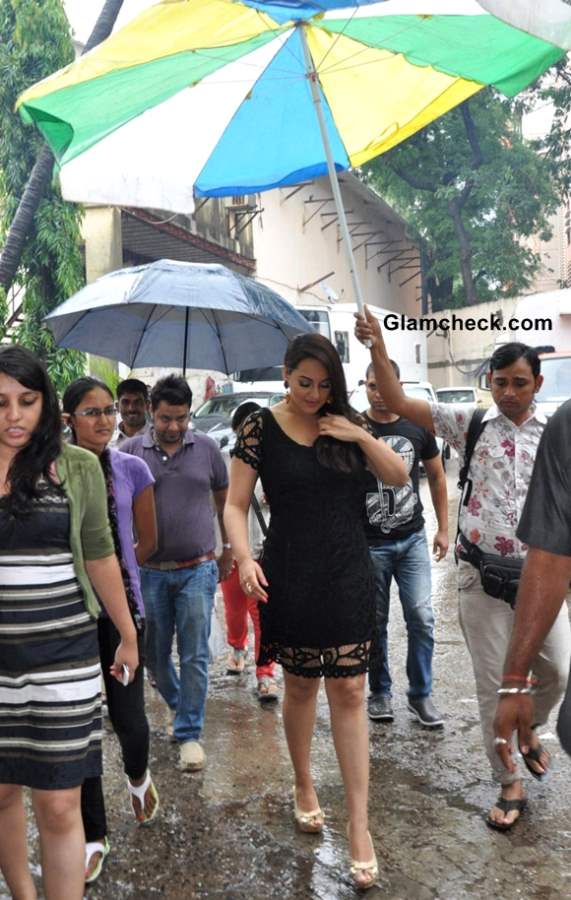 Sonakshi Sinha at Emotional Atyachaar 4
It's a little tougher than usual to look good in rainy weather, especially when you're going for a more feminine look. But Sonakshi manages it effortlessly. Bravo!
IANS