Lovely Malaika Arora Khan looked like she was having a gala time as she launched the spa Naturals Marvie Lounge in Mumbai, India on October 9, 2013.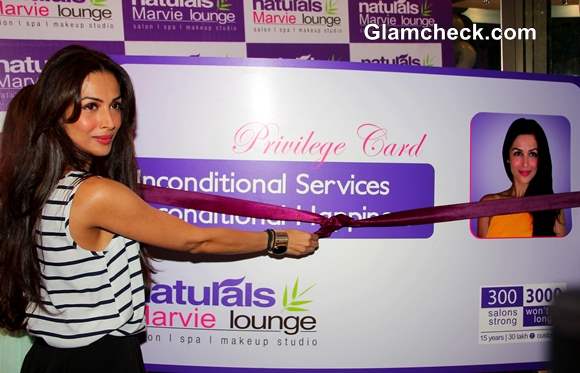 Malaika Arora Khan at Spa Launch 2013
She looked incredible in a nautical striped tank top and black pants. It's such a clean, sophisticated outfit and its very simplicity is what makes it so eye-catching and timeless.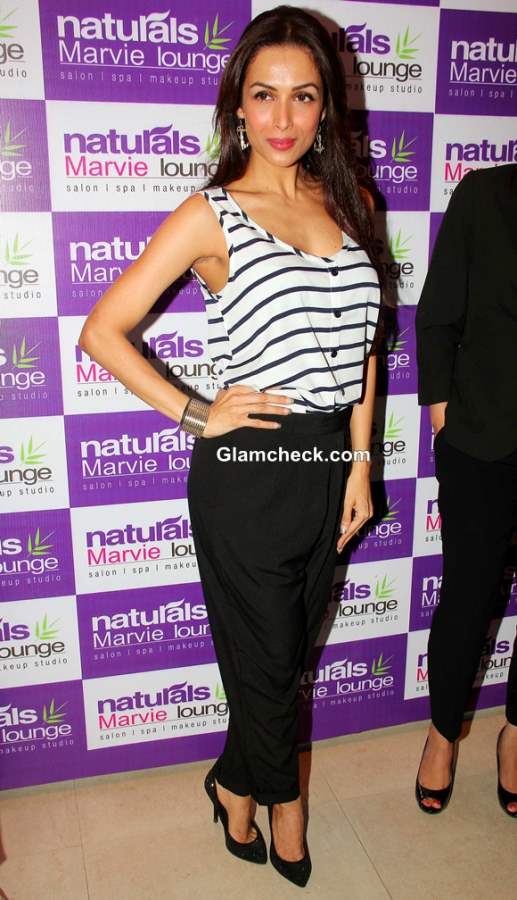 Malaika Arora Khan 2013 Resort Casual look for Spa Launch
She managed to spruce up the look with her usual knack for picking glam accessories – a pair of black pumps, a statement cuff bracelet, and anchor-shaped gold danglers that delicately rounded off the theme of her look.
Glowy makeup comprising of bronze shadow and a pink lippie showed off her inner radiance and her long, wavy locks were smartly left loose to complement the relaxed vibe of the ensemble.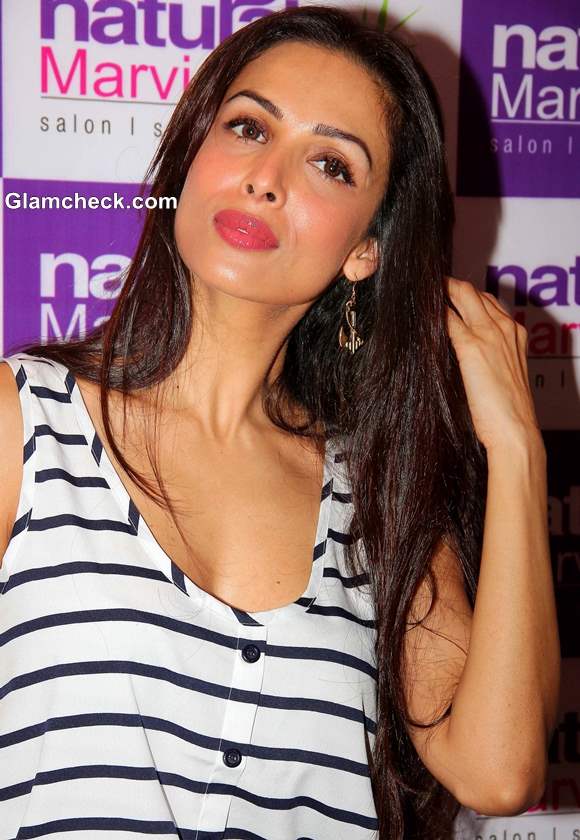 Malaika Arora Khan 2013 pictures
Malaika has been getting into some over-the-top looks lately which have been flawless. No complaints there, but we're happy to see a more laidback look that isn't lacking in her usual style in the least.
Malaika Arora Khan Resort Casual look 2013 for Spa Launch
Get the Look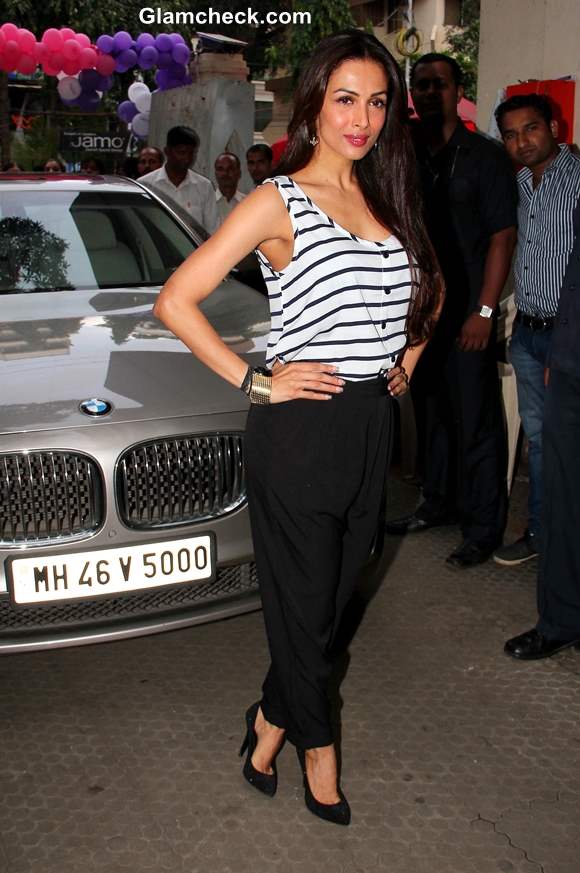 Malaika Arora Khan in nautical stripes
Fish out your wardrobe-staple black pants and pair it with a striped blue and white tee. The tee in particular is what will give the look the nautical theme. But if you're not too attached to that idea, then you can even go with a plain white sleeveless tee and this look will still work.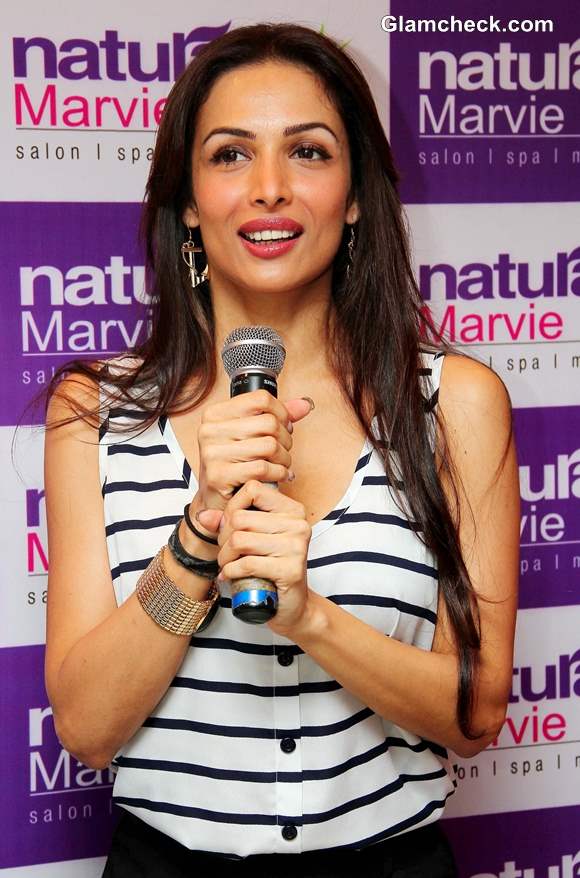 Malaika Arora Khan 2013 pics
Round off your look with plain black pumps and dainty accessories, leaving your hair loose and beachy and your makeup natural.
If you're not too fond of going so monochrome, add a pop of color with your footwear but leave the basic ensemble intact.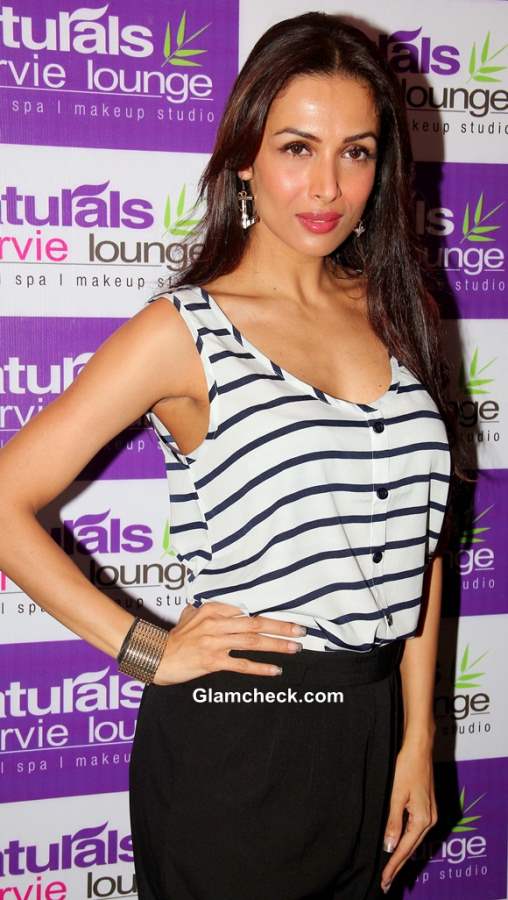 Malaika Arora Khan Goes Resort Casual for Spa Launch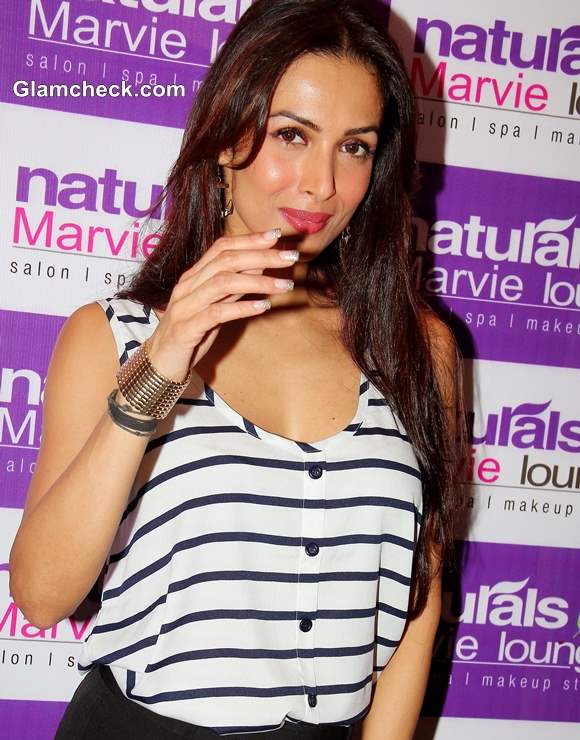 Malaika Arora Khan Resort Casual look for Spa Launch 2013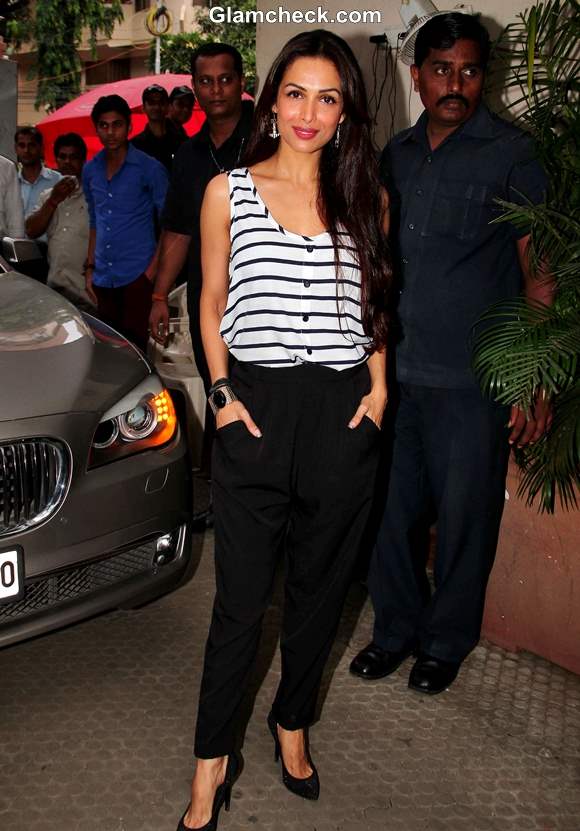 Malaika Arora Casual look for Spa Launch 2013
Solaris Images