Bollywood actor Bipasha Basu doesn't have to try too hard to look sexy. But it's always a pleasure when she does go the extra mile to doll up for an evening. Her efforts did not go unnoticed as she attended a success party for fellow actor Deepika Padukone in Mumbai, India on December 21, 2013.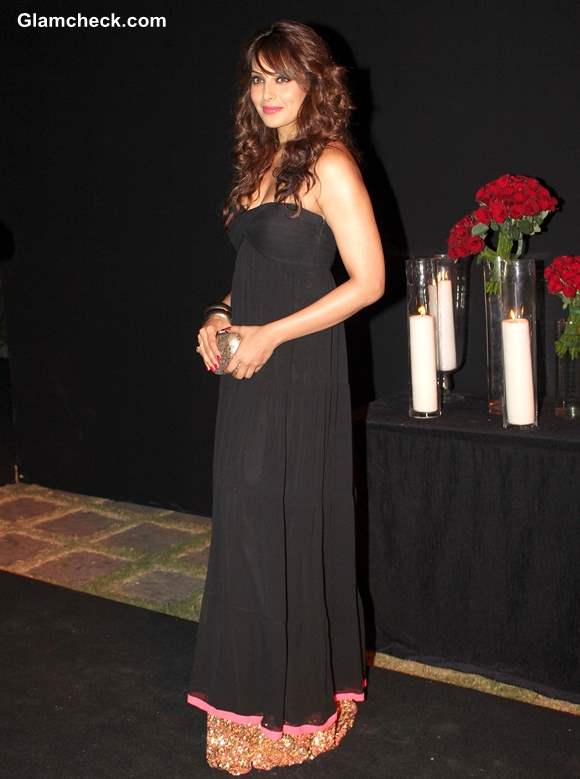 Bipasha Basu Sizzles in Strapless Black Dress at Deepika Padukone Success Party 2013
The Bong beauty wore a strapless black evening gown that swept the floor. The hemline was trimmed with a ribbon of pink and sequins in gold. The dress oozed fun and confidence but was also sensual and sexy.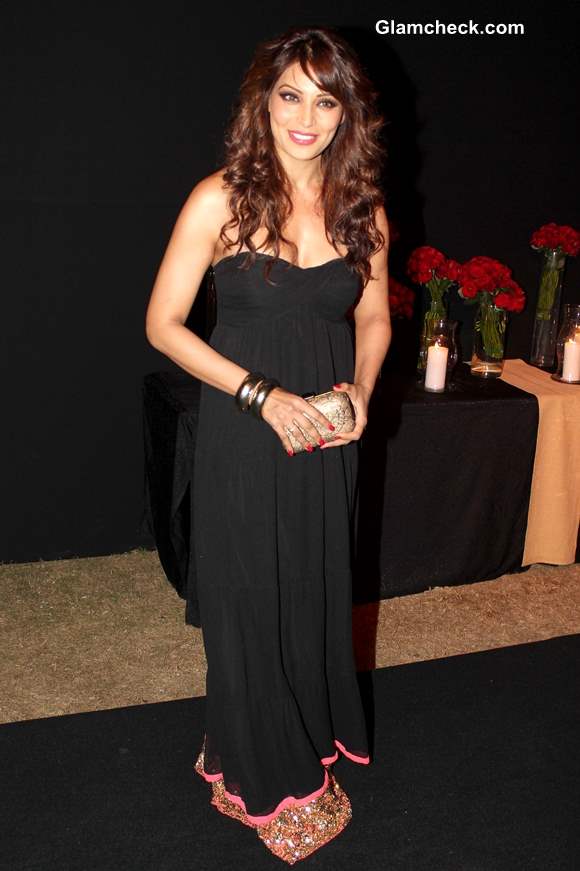 Bipasha Basu Sizzles in Black Dress at Deepika Padukone Success Party 2013
The black color and full-length features of the outfit gave a classic vibe to the look while the gold-trimmed hemline imparted the festive feel that is so essential to any look at this time of the year. Bipasha's dress is the perfect example of the kind of dress you should have in your wardrobe for the party season. It can be worn again and again at different types of events and is a very worthy investment for any discerning fashionista.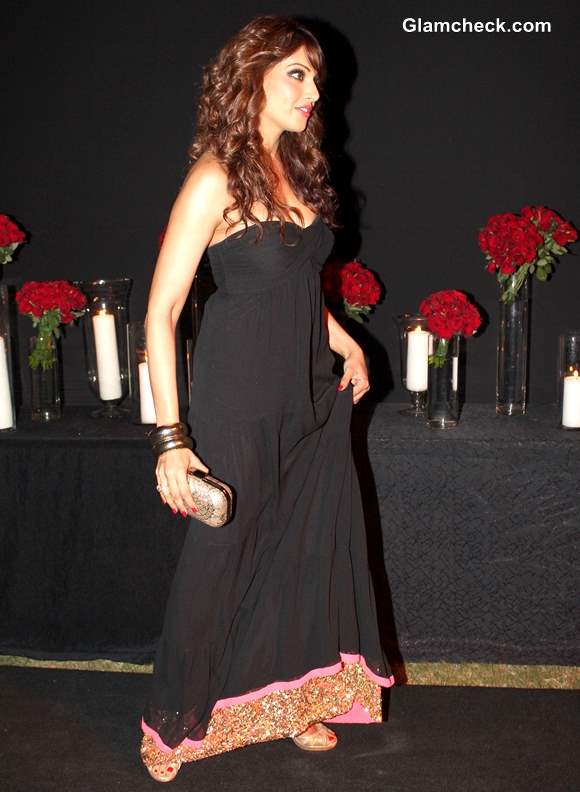 Bipasha Basu at Deepika Padukone Success Party 2013
Let's take a look at how she accessorized and styled the ensemble for a few more tips.
She lit up her look with very pink lips but brought the focus back on sex appeal with darkly kohled and mascarraed peepers. Meanwhile, her abundantly curly locks were left loose with her bangs combed to one side.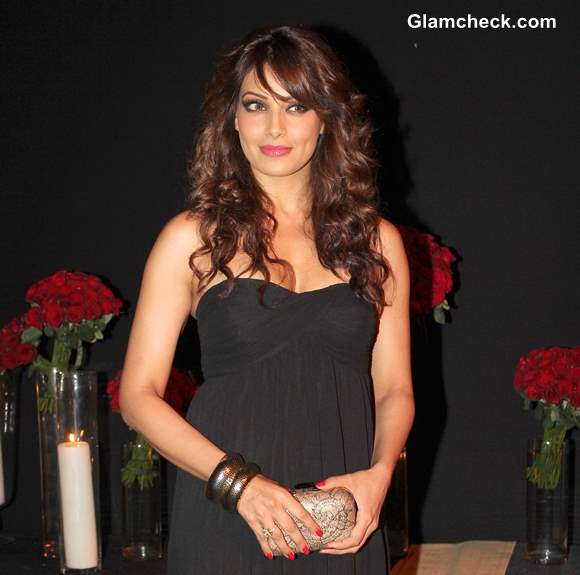 Bipasha Basu 2013 at Deepika Padukone Success Party
A snake-print feel statement gold bracelet and a beige and black clutch rounded out her festive evening avatar.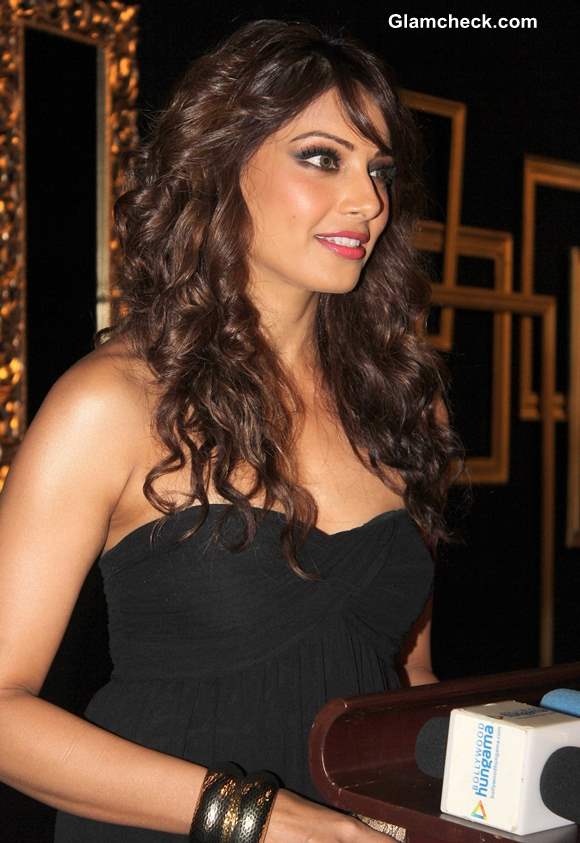 Bipasha Basu Curly Hair 2013 at Deepika Padukone Success Party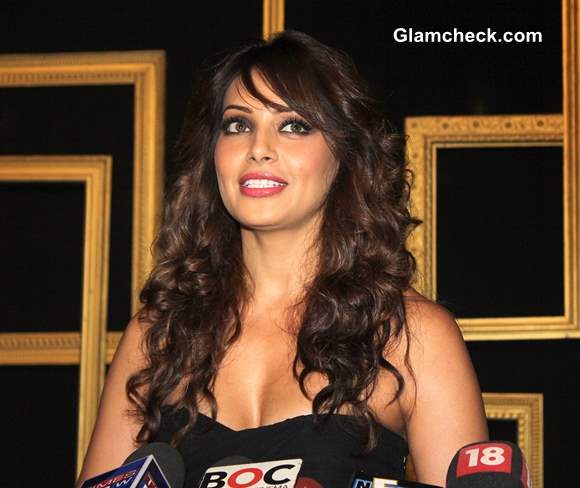 Bipasha Basu Curly Hair 2013
Solaris Images