Actor turned author/columnist Twinkle Khanna conducted a book reading of her debut opus 'Mrs FunnyBones' at the Crossword bookstore in Mumbai on September 3rd. Not that her writing needed any more promotions but it was none other than the renowned wordsmith Pritish Nandy himself who conducted her reading session. The day began with a humor filled fun chat session, followed by Q&A with the audience and finally, book signing by Twinkle.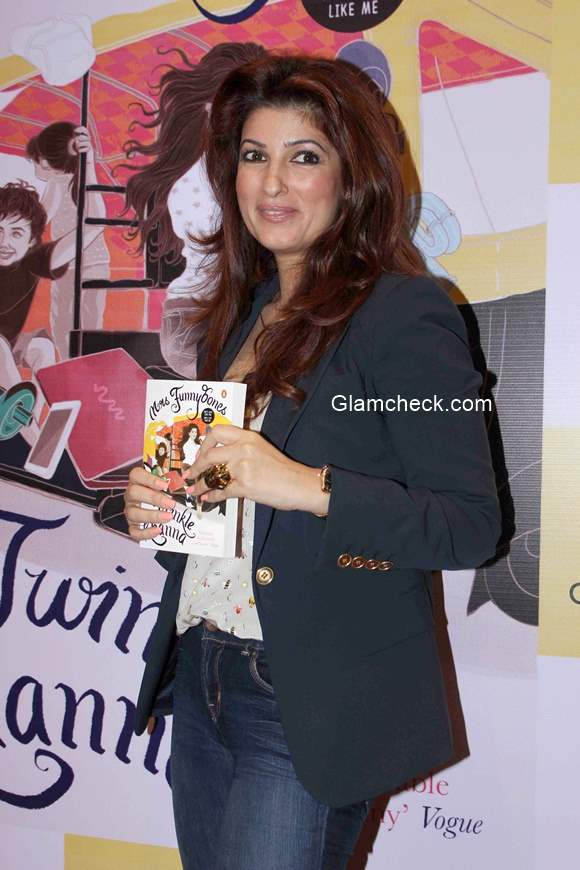 Twinkle Khanna conducts the reading session of Mrs Funnybones
Apart from her witty sense of humor, Twinkle is also quite popular for her innate sense of style. For the particular Crossword event, she came dressed in printed Joie blouse, flared jeans, a teal colored blazer and metallic wedge heels.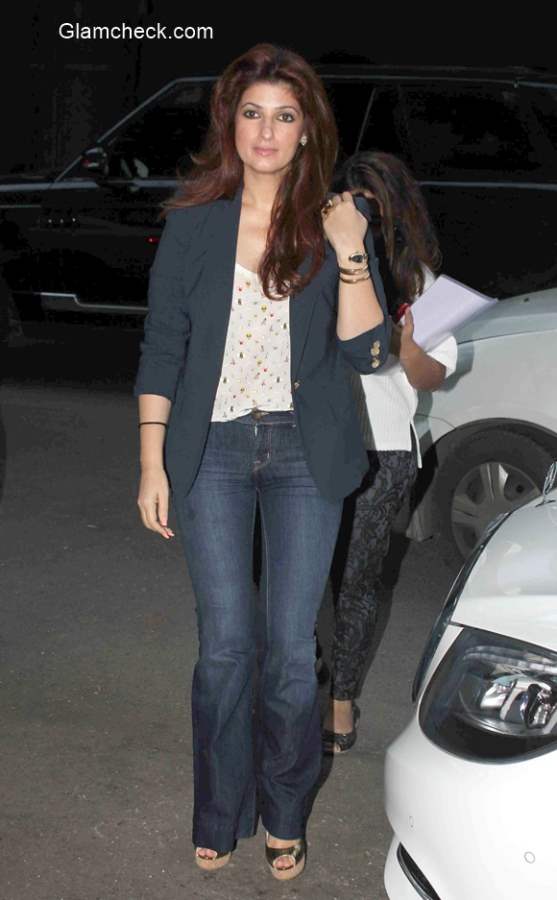 Twinkle Khanna Mrs Funnybones
Actor, interior designer, film producer and now a successful author – Twinkle Khanna sure has much to be proud of! Mrs. FunnyBones have received overwhelming response from avid book readers, her fans and critics alike. Rightly named a warm and endearing rib tickler, Twinkle's debut book has already entered the list of top non-fiction books of the year.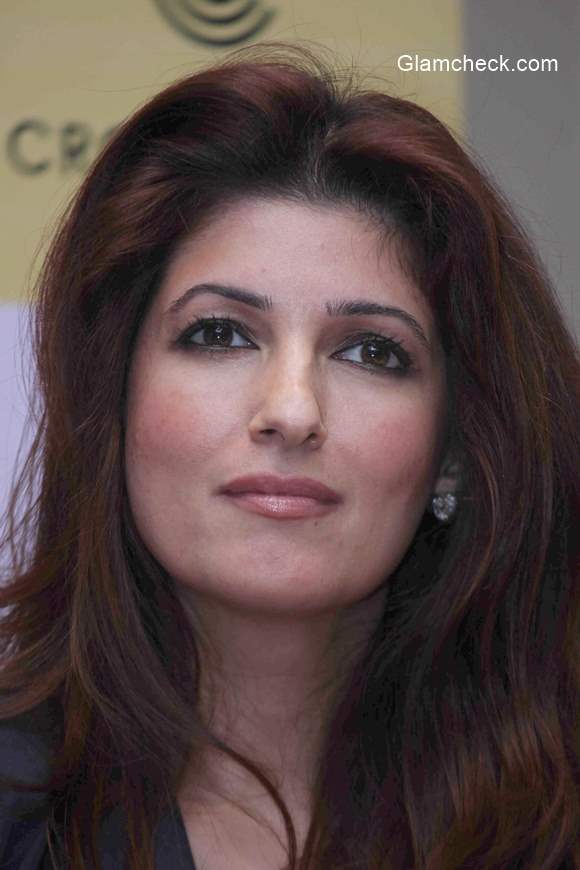 Twinkle Khanna 2015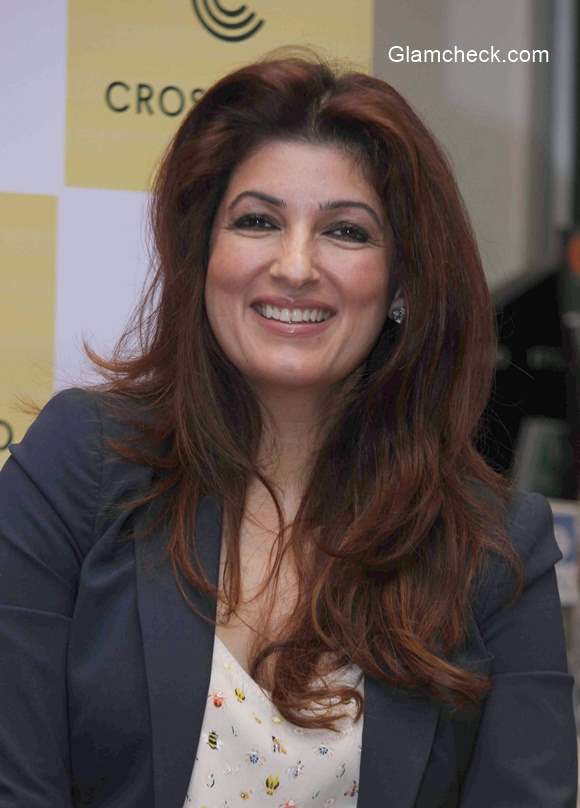 Twinkle Khanna 2015 Mrs Funnybones
Solaris Images