We've all talked about Sonakshi's super chic new hairstyle for a while now, which is a short shoulder length bob. Of recent, she really seemed to be in the mood to play around and experiment with her style. We have no complains there! Change is always fun.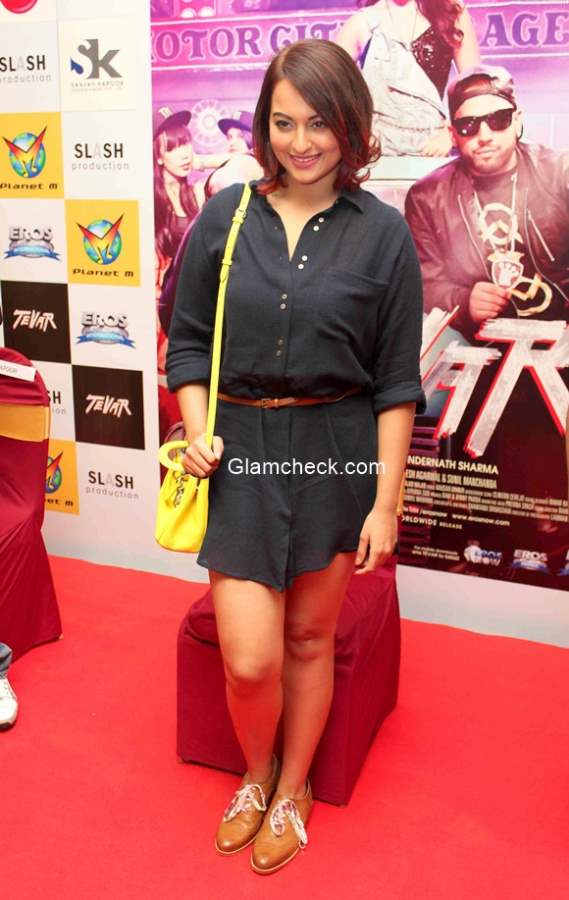 Sonakshi Sinha brings style to the promotions of film Tevar
Check out her stylised hairdo at the recent promotional event of her film Tevar which was held in Mumbai on 20th December. Her rich dark hair was given brilliant red ribbon highlights; the mid shaft and ends of the hair were given a more intense red to give an ombre effect. A good choice we say, it showed off the beautiful layers and curls of her short hair and it is a young fun look.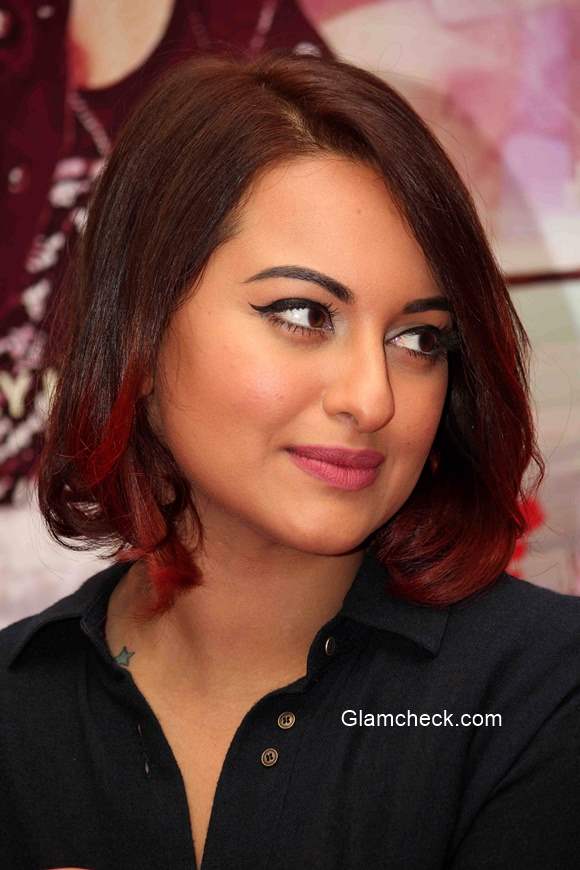 Sonakshi Sinha Bob Hairstyle
Her choice of attire also did well to further enhance the refreshing look. A deep navy blue Zara shirt dress and lovely tan Zara oxfords, a choice we all love.
She added a lovely bright yellow handbag from Dior to complete the look. And topped with that lovely hairdo, we must say Sonakshi looked fab!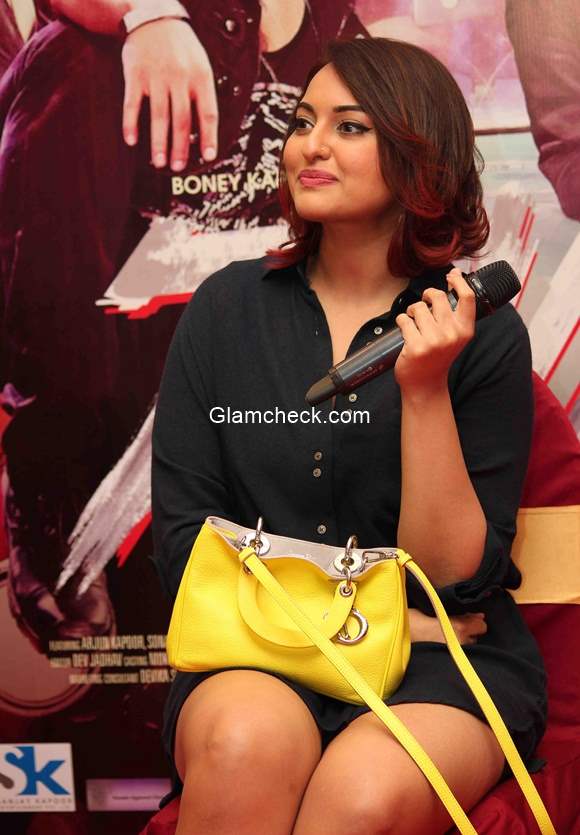 Sonakshi Sinha chic new hairstyle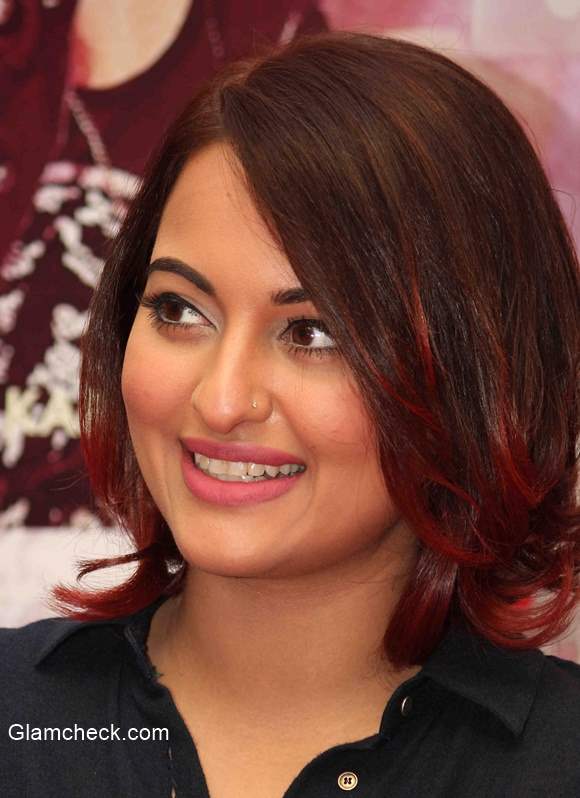 Sonakshi Sinha new hairstyle Bob
Solaris Images