Showcasing their latest Spring Summer 2015 collection, Indian designer duo Tamanna Punjabi Kapoor and Shruti Sanchet chose the gorgeous Pooja Chopra as their muse. We got a sneak peek into what's in store of the designer's collection as Pooja dressed up in one of their creations during the launch event held in Mumbai on 13th March, 2015.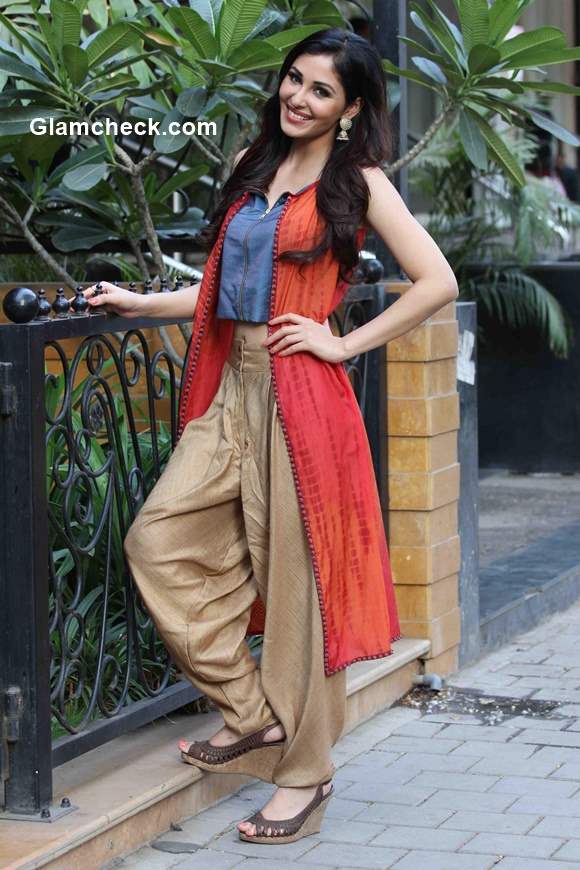 Celeb Look Inspiration – Pooja Chopra for Tamanna Punjabi Kapoor and Shruti Sanchet
Dressed in designer separates, the look defined a subtle and effortless take into the modern meets traditional look. What instantly stuck us was the color choice – the combination of the earthy brown with denim blue and soft beige. Pooja chose a young sleeveless crop top featuring front zippers to pair with the beige bottoms. The look drew its Indianess from the brown ethnic print, long sleeveless cover-up. If you ask us, it was this unexpected mix of contrast elements that made the look really pop.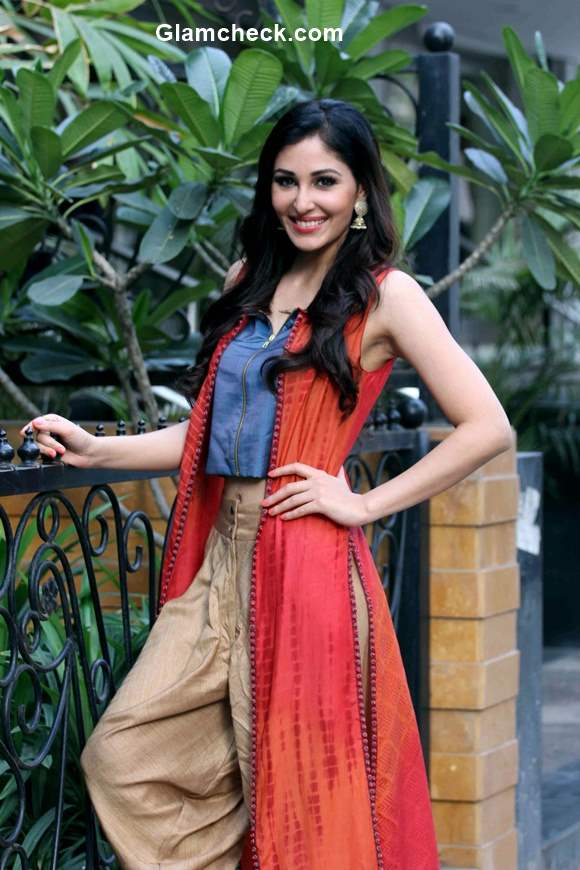 Celeb Look Inspiration –Fusion Look  Pooja Chopra
And further pulling the look together was the styling. Pooja's make-up was flawless and the choice of lip and nail color really complimented her attire. Her hair was set off in soft wavy curls which btw is our all-time favourite non-fussy hairstyle. The final touch definitely has to be that just-cannot-miss Indian jhumkis (earrings). H2T perfection! Pooja looked gorgeous.
We can't wait to check out Tamanna and Shruti's SS'15 collection. Girls, it's time to hunt out your favourite wardrobe elements and try some interesting mix-match looks. An exciting pocket-friendly way to give your daily looks an interesting spin. Have fun!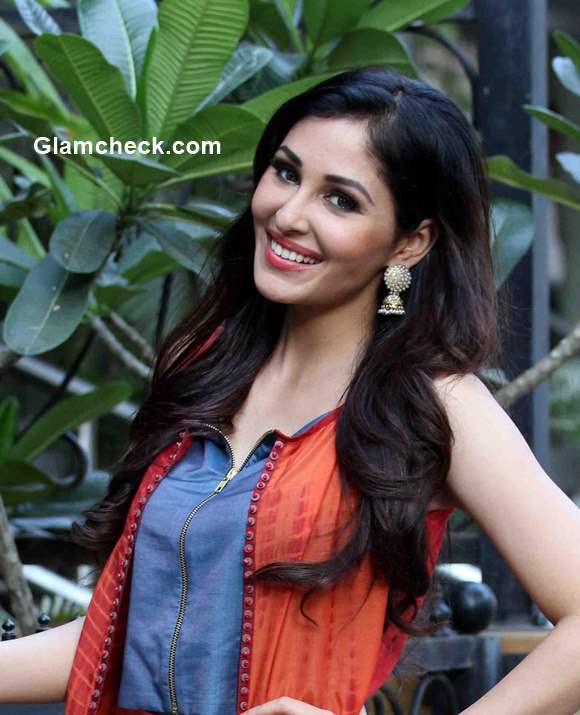 Pooja Chopra 2015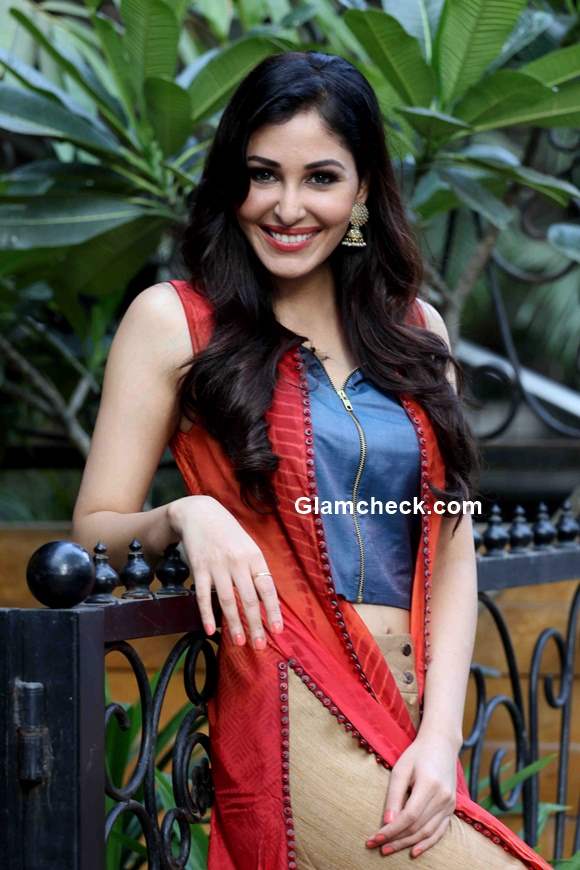 Pooja Chopra 2015 pics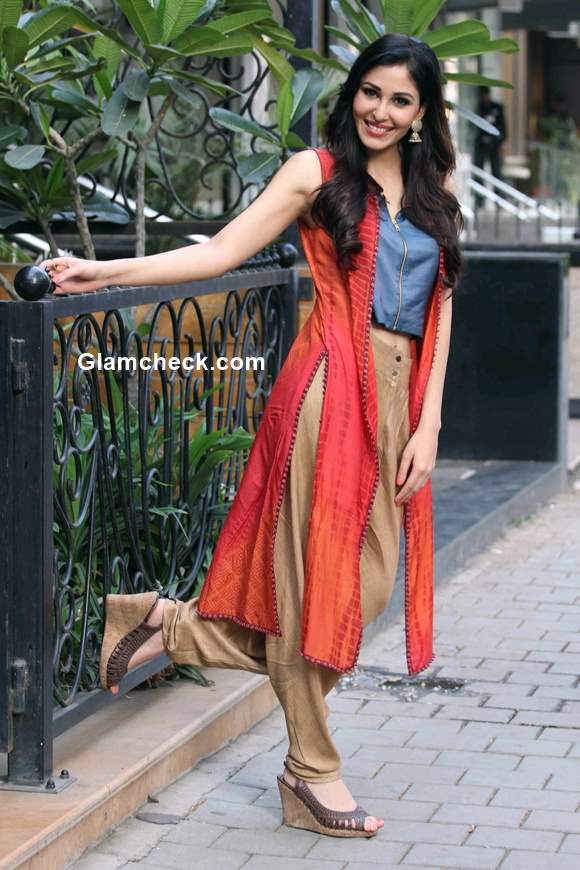 Fusion look
Solaris Images