Mumbai is ready to go 'Boom Boom Boom', the Vengaboys have arrived in the city! Flying in on venga airways, the band landed at Chatrapati Shivaji International Airport, Mumbai on May 7. Check out Kim Sasabone, Denise Post-Van Rijswijk, Robin Pors and Donny Latupeirissa looking upbeat and ready to get India partying!
Did you know that the title VengaBoys is actually a combination of Spanish and English words? Benga means 'come' in Spanish, the V is pronounced with a soft B sound and we have the 'venga'. So Vengaboys means Comeboys. They are a Dutch pop band formed in 1996, widely popular for their party albums. Their chartbuster songs 'Ibiza', 'Boom Boom Boom', 'Brazil', 'We like to Party', 'Shalala la la la' had the entire world grooving to the Vengaboys music. OTT album videos, crazy costumes, mindless lyrics but with a whole lot of upbeat music, Vengaboys had fans going crazy.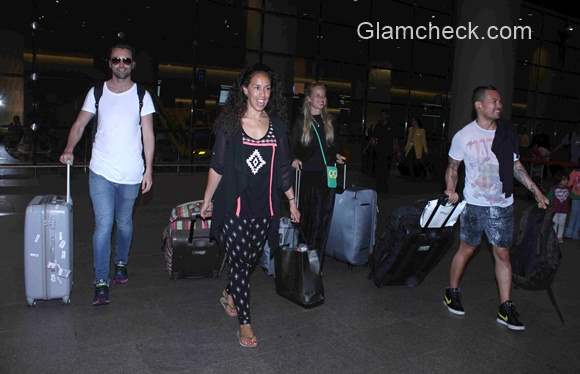 Vengaboys arrives in India
India got to party with the Vengaboys when they toured the nation in 2001. However, the group disbanded in 2002 and since then, they fizzled from the music scene. Apart from a few stage performances, the group have not released a full studio album since 2002. They got back on their feet in 2014 when they released a special version of their 'To Brazil' song in association with the Brazil 2014 FIFA World Cup.
To the delight of their worldwide fans, they began a non-stop world tour named 'The Vengaboys Live Experience'. After performing to full houses in Australia, Japan, Holland and Vietnam, the Vengaboys are all set to show India how to party!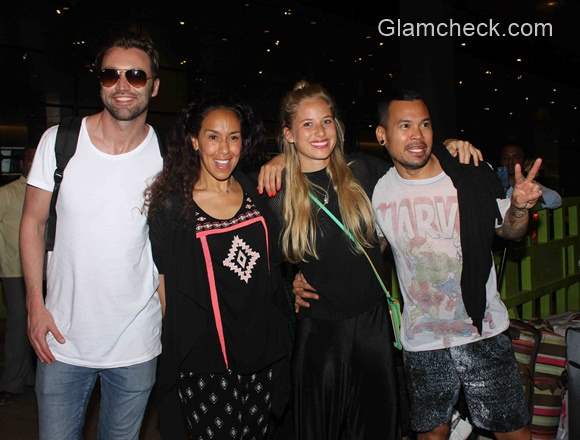 Vengaboys in India 2015
And yes! They have planned something special for India. They will be performing a ballad! Well that's a first.
Catch them live at The Courtyard: Phoenix Market City (Top Floor, Near Food Court, Lal Bahadur Shastri Marg, Kurla West, Mumbai) today evening starting 6:00 PM. Want to really enjoy, leave your thinking hats behind and just party!
The Vengaboys India tour schedule: 8th May – The Courtyard Phoenix Market City, Mumbai; 9th May – Phoenix Market City, Chennai; 10th May – Mapusa Grounds, Goa.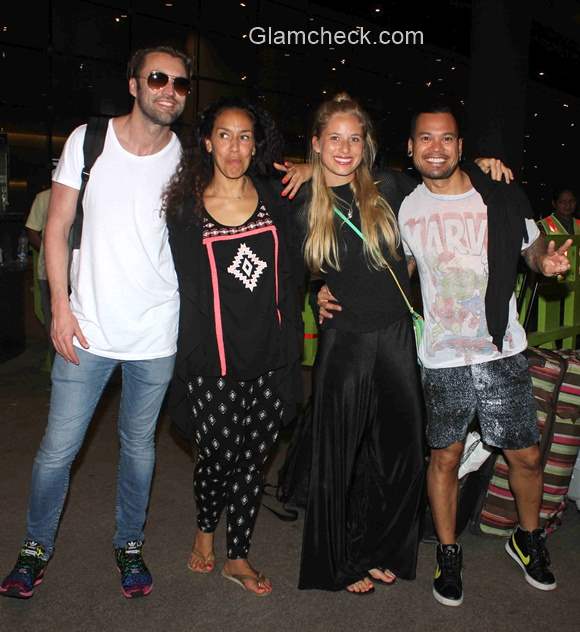 Vengaboys in India
Solaris Images