The opening day at the India International Jewellery Week 2015 being held in Mumbai was indeed a luxurious and spectacular event with the participation of leading jewellery brands and popular Bollywood actresses. Leading Indian Jewellery brand 'Tanishq' provided a grand closure to day 1, on Monday 3rd August, at the IIJW with the gorgeous Juhi Chawla as their showstopper.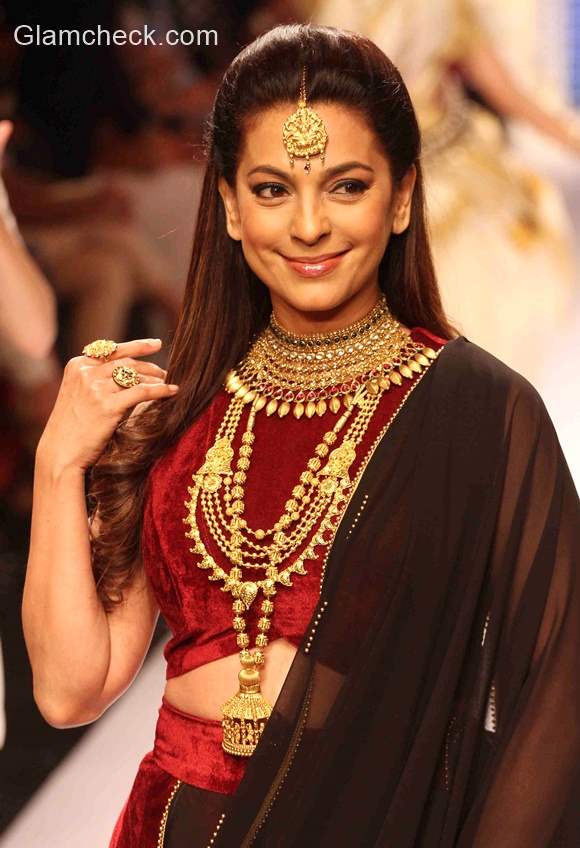 Juhi Chawla for Tanishq at India International Jewellery Week 2015
Entitled 'Divyam Collection', Tanishq range of jewelleries drew inspiration from the beautiful temples of India, with culture and heritage being the main focus of their designs. Far from being the traditional heavy jewelleries, the Divyam collection was innovative, versatile and suitable for both traditional as well as modern looks.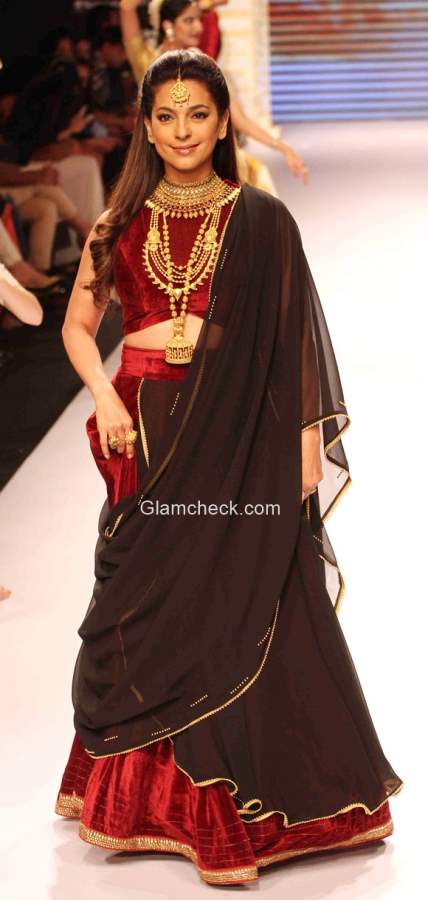 Juhi Chawla for Tanishq India International Jewellery Week 2015
The jewelleries that adorned Juhi Chawla included a regal rani haar besides multiple strands of elaborate chain necklace. Bold statement finger rings and a maantikka further added to the rich festive appeal of Juhi's look.
The IIJW 2015 is the 6th edition of annual jewellery week by The Gem & Jewellery Export Promotion Council's (GJEPC) and is scheduled to be held from August 3rd to August 6th, 2015 in Mumbai.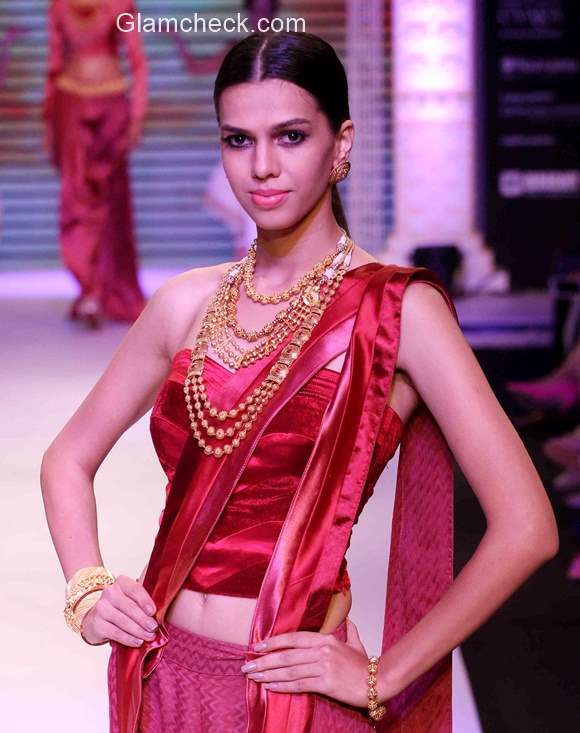 Tanishq at India International Jewellery Week 2015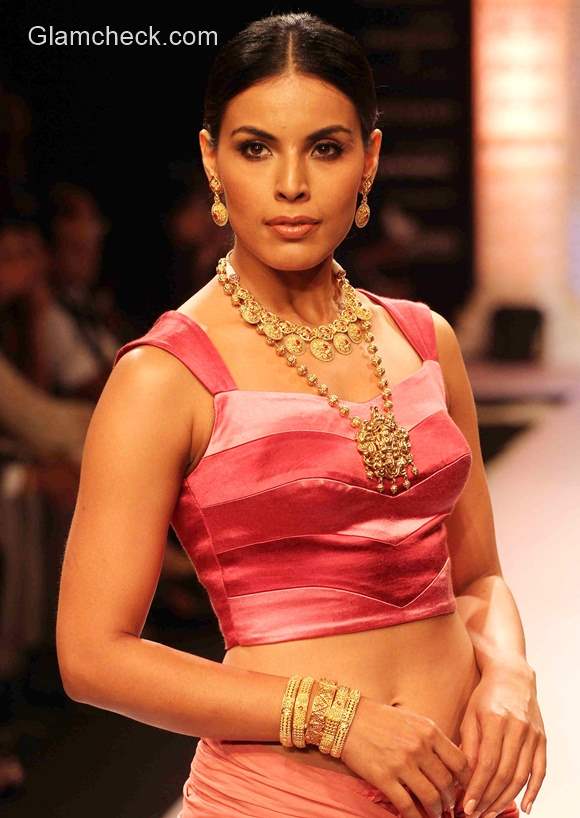 India International Jewellery Week 2015 Tanishq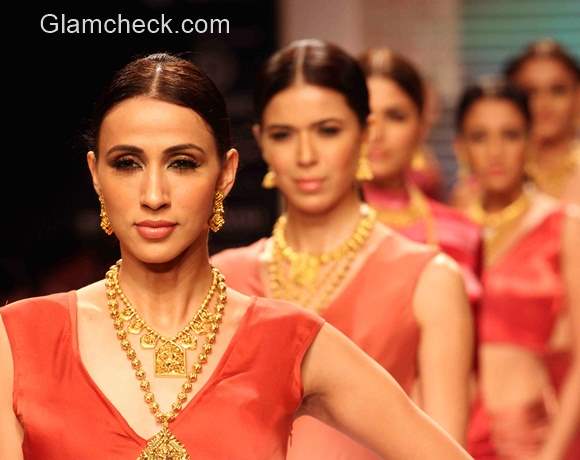 India International Jewellery Week 2015
Solaris Images