ASUS on 06 August, 2015 launched its new range of ZenFone 2 smartphones – ZenFone 2 Deluxe, ZenFone 2 Laser, ZenFone Selfie and ZenFone Max. The company also introduced the Zenpad 7.0 and Zenpad 8.0 tablet for its Indian consumers. To unveil these latest innovations, ASUS roped in popular Indian actress Sonakshi Sinha for an added glam factor to the ZenFestival held at the Jawaharlal Nehru Stadium, New Delhi.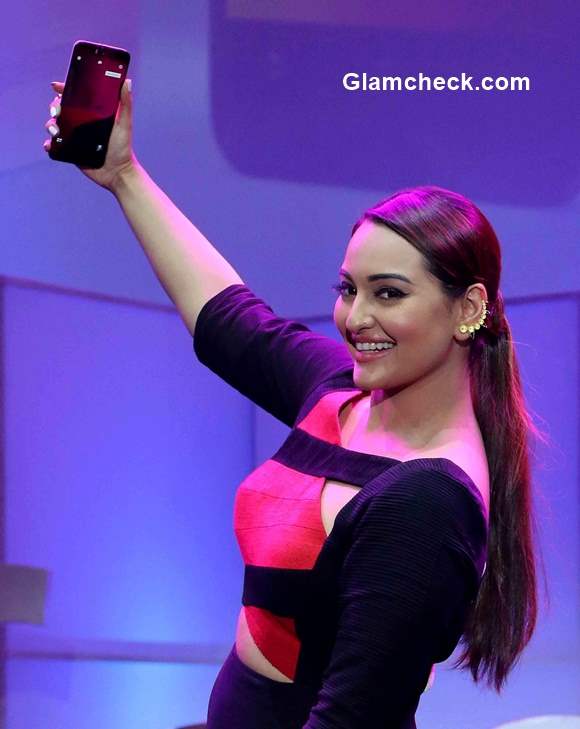 Sonakshi Sinha launches the latest ASUS ZenFone 2 Deluxe
Sonakshi kept the fashion quotient high in a color block, cutout Veda Raheja dress. A sleek ponytail hairstyle, statement cuff earrings and flawless winged eye make-up completed the look. Not quite a fan of the dress but the overall stylish was a job well done. Ms. Sinha looked great!
Visibly elated with the ASUS ZenFone Selfie, Sonakhi spoke at length about the latest selfie craze of which, she herself was a part of. India needed a good selfie phone; she needed a good one atleast for her instagram account! To further demonstrate the unique Selfie phone by ASUS, Sonakshi gladly obliged to take a selfie with the audience.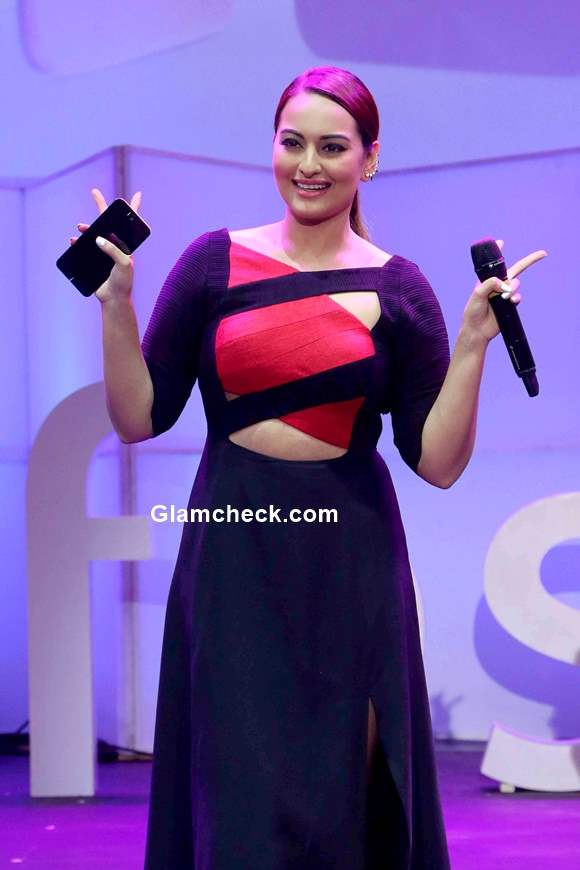 Sonakshi Sinha at the latest ASUS ZenFone 2 Deluxe Launch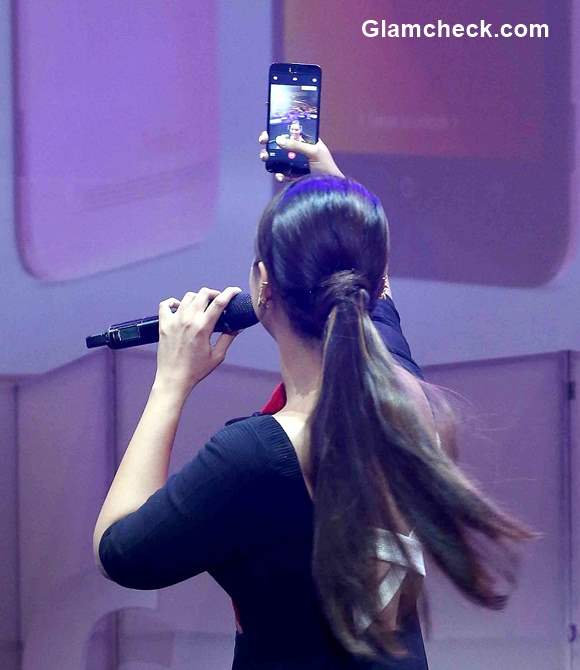 ASUS ZenFone 2 Deluxe Launch
ZenFone 2 Deluxe with the tagline – 'See the crystal miracle' demonstrates powerful all round performance with 5.5 inch full HD IPS display, 13 MP (rear) and 5 MP (front) cameras, 2.3GHz 64-bit Intel® Atom™ processor with 4GB RAM and 4G/LTE connectivity.
ZenFone 2 Laser – 'See at the speed of light' comes with a sharp 13 MP pixel master camera having an f/2.0 wide aperture lens, zero shutter lag enhanced by laser auto focus technology for high clarity in mere 0.3 seconds. The smartphone also incorporates the latest Corning Gorilla Glass 4 and boasts of octa-core 64-bit Qualcomm® Snapdragon™ processor, 3 GB memory for top notch performance.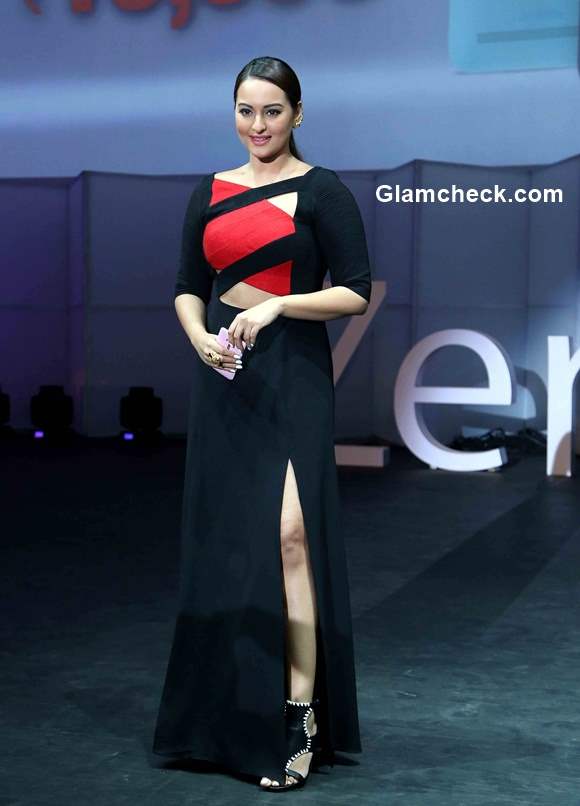 Sonakshi Sinha pics 2015
ZenFone Selfie – 'See the perfect you' comes with a dual 13MP PixelMaster camera, dual-color, dual-LED Real Tone flash and laser auto-focus for high clarity, ultra-fast shots. And these features are incorporated both in the front and rear cameras. The Selfie phone boasts of a front camera that, besides the 13MP resolution, comes with f/2.2-aperture, 88-degree wide-angle lens and a unique Selfie Panorama mode that enables user to take selfies with an outlook of up to 140 degrees!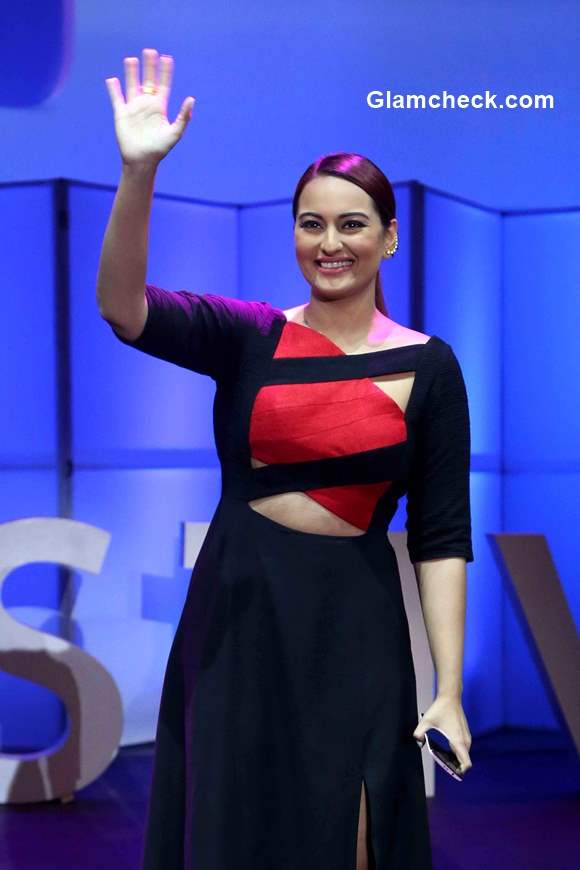 Sonakshi Sinha 2015
The highlight of ZenFone Max – 'See for longer' is its incredibly durable high capacity 5000mAh lithium-polymer battery to provide users a high usage capability.
ASUS's premium range of tablets ZenPad 7.0 and ZenPad 8.0 are 7-inch and 8-inch tablets that, with its rich visual display experience, offer the world's first customizable tablet functionality. The range also boasts of being the world's first tablets to integrate DTS-HD Premium Sound™ for ultimate sound experience.
ASUS, a Taiwan based firm, plans to bring its entire supply chain and expand its reach in the Indian market. Currently occupying 2 p.c of the Indian smartphone market, ASUS plans to increase it to 5 % by next year.
Solaris Images