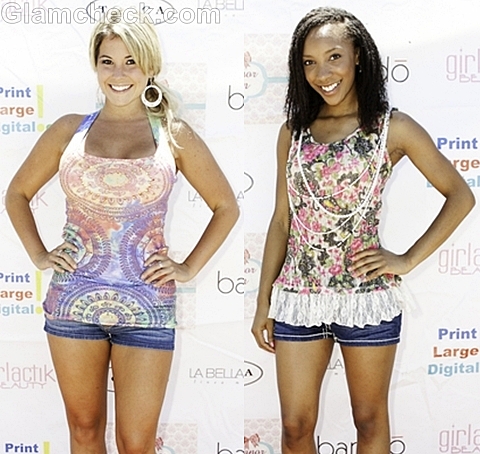 Cassie McWilliams & Cassie Kyle wearing denim shorts
We saw two Cassie"s" – Kyle and McWilliams, make an appearance in denim shorts at "A Scent for Humanity Event" in Los Angeles.
Though both the lovely ladies wore denim shorts, each brought her own to this piece of clothing – primarily due to their own individual style.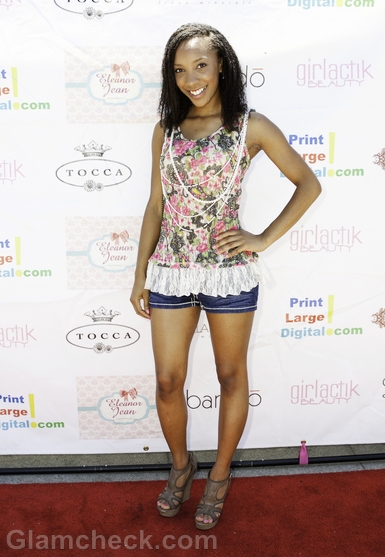 Cassie Kyle looked summer chic in her hot denim shorts which she matched with a lacy floral top – incidentally, floral prints continue to be a big trend this season. The pearl strands around her neck, was a real good touch and upped the style-o-meter. However, I am not too big a fan of those brown wedges – Kyle could have done a better job with the footwear, a different color perhaps.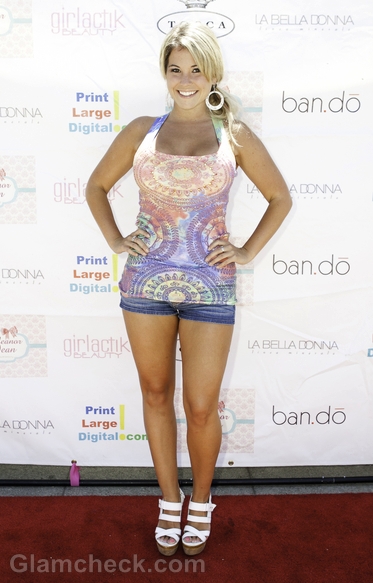 Cassie McWilliams's denim shorts looked less like denim shorts and more like the lower section of a one piece swimsuit. It was difficult to discern where the multicoloured top ended and where the shorts began. It is interesting to note that she too paired wedges, chunky white strappy ones at that, with her shorts.
So, are denim shorts and wedges the best combo? What do you say? And, more importantly who wears the denim shorts better – Kyle or McWilliams? Keep those opinions coming! Meanwhile, you might want to check out ideas on what to wear with your denim shorts.
Image: P R Photos