Singer Cher Lloyd has been making quite a sensation with her single, Swagger Jagger – which incidentally is a strong contender for the number 1 position of the UK Top 10.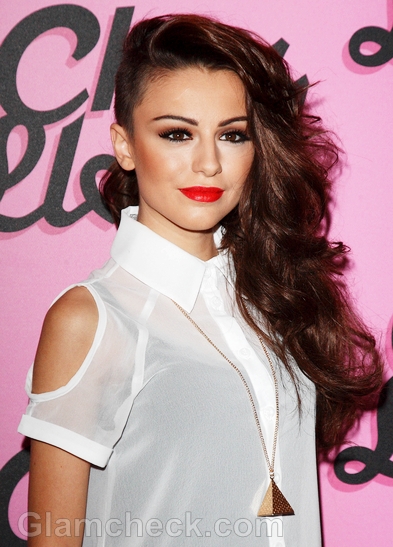 Cher Lloyd : Side swept hairstyle
The teenager looked quite at ease, and every bit a star, while signing autographs at the Westfield Shopping Centre in London. Lloyd rose to fame with her prominent part in X Factor, a reality TV show. Swagger Jagger is her debut single, which is already making quite an impression on everyone.
Cher Lloyd attended the signing event in a white shirt. She had on a rather interesting brown triangular pendant. Her long wavy brown hair was kept side swept. However, the most interesting part of her look was the arresting makeup that she wore – it was beautifully done. We are in love with her eye makeup – it brought out her features to the hilt without going overboard. Brown eye shadow on her upper eyelids made her eyes look deep set, while mascara and black liner accentuated her eyes. We like! Brown blush highlighted her cheekbones and red lipstick completed the mesmerizing effect.
Lloyd's first album will makes its debut in November, and till then fans have to be content with Swagger Jagger!
Image: P R Photos