Television personality Lauren Conrad usually makes a very fetching picture by being immaculately turned out at most events. One thing that does not fail to get our attention is the Lauren Conrad hairstyle; she has wonderful hair and does them up stylishly. However, we have noticed there are a few particular hairstyles that Lauren is fonder of and partial to as compared to the others. So, let us take a look at some of the prettiest Lauren Conrad hairstyles.
Lauren Conrad Hairstyle: Side Swept Curls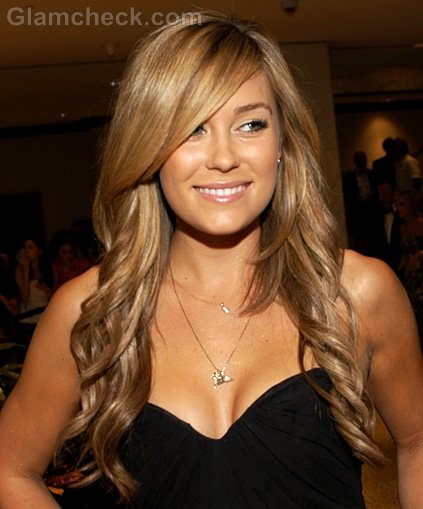 This Lauren Conrad hairstyle is a slight variation of the style explained above. However, it has a more "finished edge" to it. The side swept curls are great for an occasion that is slightly more upscale than a casual outing but not too high either on the social scale.
To do it yourself, you simply have to follow the first step of the middle parted open wavy hair. However, there will be a slight difference – you have to make a side parting in your hair so that there is more of a peek-a-boo effect going.
Lauren Conrad Hairstyle: Chignon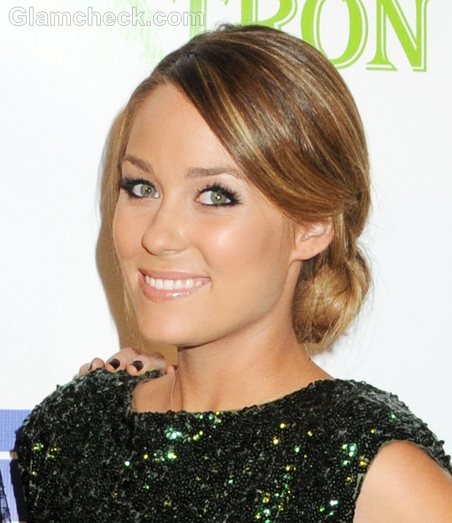 Ms Conrad looks quite princess like in her chignon. This hairstyle lends a softening effect to her face that brings out her pretty looks.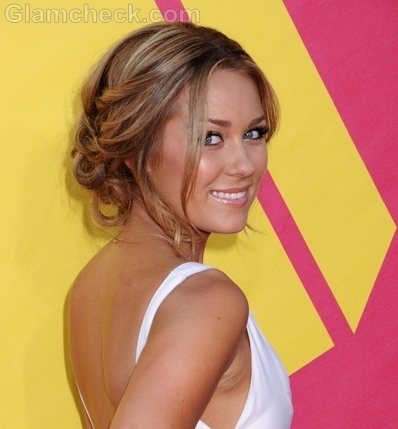 A chignon is something that imparts a fairytale like feel, and of course it is glamorous too. Chignons are great for formal occasions and weddings. It is a great hairstyle for a bride as well as her bridesmaids.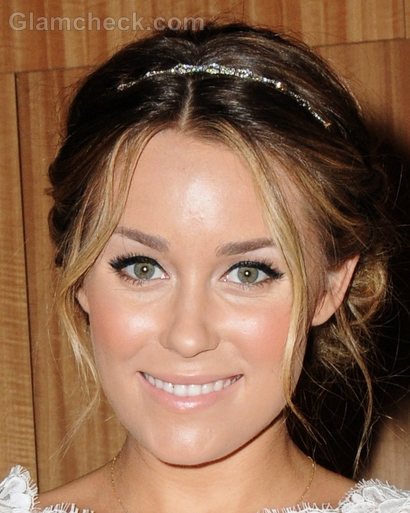 The chignon is best made at the hairstylist's, unless you know how to comfortably twist and turn your hair to make a smart one. You could also ask for someone's help while trying this hairstyle – maybe a friend.
An interesting take is to intertwine flowers, a hair band or other hair accessories so that they make the hairstyle even more interesting. However, do ensure that you do not go overboard in your zest and have too many things in your hair!
Lauren Conrad Hairstyle: Side Swept Chignon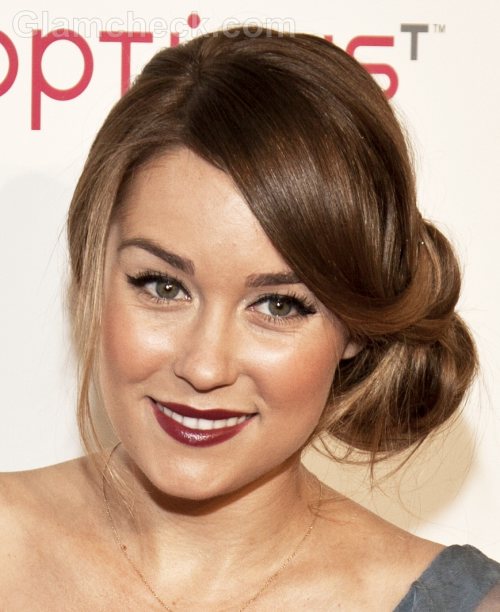 The starlet also looks nice in her side swept chignon. This is an interesting variation of the normal chignon that is usually made at the base of the neck.
Lauren Conrad Hairstyle: Top Bun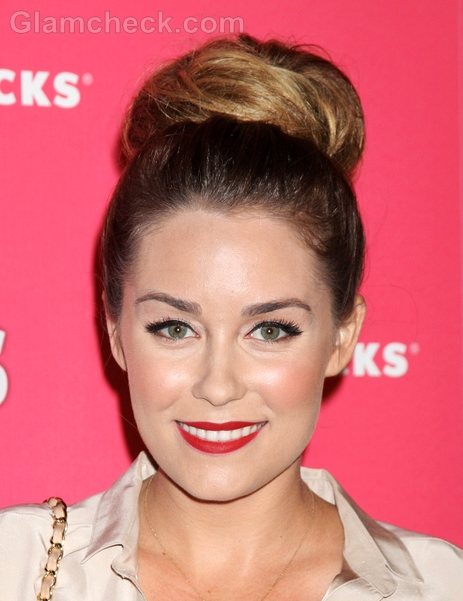 Lauren Conrad shows us that she can also sport a simple hairstyle like the top bun with élan. However, not many would feel comfortable styling their hair into a top bun for a glamorous event. Therefore, a top bun can be your ally for low key functions and also those hot days when you want your hair away from the neck. It definitely will give your neck much needed respite and also counter bad hair days. After all, who would know that you have unwashed/oily/messy/tangled hair if it is made into a top bun!
To do it yourself:
Simply take all your hair together and keep on twisting it round and round till you achieve a round ball like shape on the top of your head, and then tuck the edge of the hair inside the "ball" made. Secure with bobby pins or a scrunchie. It is as easy as that!
Lauren Conrad Hairstyle: Half Up-do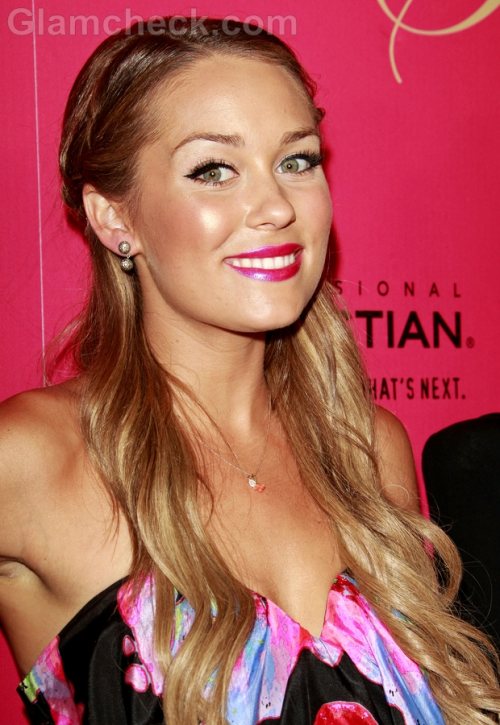 The half up-do helps in combing the best of open hair and an up-do, as seen on Lauren Conrad here. The half up-do is great for a wide range of functions – from casual to completely glamorous soirees. This hairstyle puts the focus on the face and at the same time the hair too gets its fair share of attention – which makes it great balancing act.
To do it yourself:
Divide your hair into two sections, by making a parting from ear to ear in a horizontal line. Stylize the upper section by twisting it up and securing with a hair clip or rubber band. Alternatively, you can also make a plait with the upper section of the hair or a ponytail – you could try your own variations too.
The lower section of the hair can be curled, or left as it is. And, you have the half up-do.
Don't forget to read more tutorials on Lauren Conrad Middle Parted Open Wavy Hairstyles & Lauren Conrad Side Swept Ponytail hairstyles
Well, whatever hairstyle she chose to sport – we liked the way Lauren Conrad presented each one of them, and how comfortable she looked with each style. 
Image: Shutterstock, P R Photos