Denim has become second skin for most of us ever since its foray into the fashion scene. While the denim pants sat on top of everyone's wardrobe, its slightly neglected cousin, the denim skirt lingered on silently. The 80s brought the denim mini skirt into the mainstream when celebrities and pop singers started sporting it repeatedly. Denim mini skirt's versatility, however, can be acknowledged from time to time as we keep discovering new ways of wearing it.
There are a number of looks that can be achieved using the denim mini skirt. It has the ability to blend in with a lot of accessories and still maintain its own style. The denim mini's potential lies solely on what you decide to pair it with, most importantly the shoes you wear with it. As the skirt leaves your legs bare, the attention is directed towards your feet instantly. In general, the denim mini skirt makes you look taller, leaner and very stylish.
The wild west look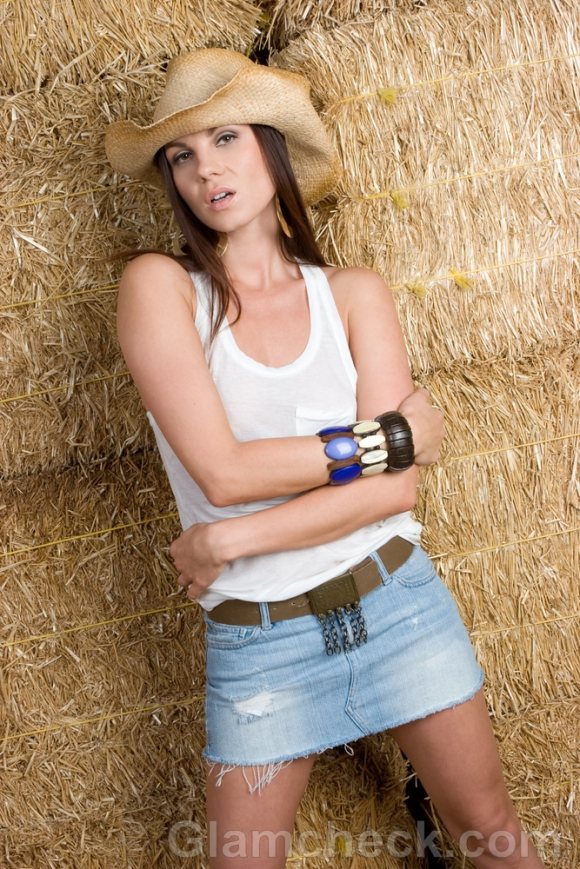 Cowboys, cowgirls and the wild west come instantly to mind when talking of denim or denim skirts. The equestrian look is perhaps a must try if you own a denim mini skirt. Though plaid shirts are known to be default cowgirl clothing, you can also create this look subtly with a plain top by pairing it with a broad leather belt at the waist and knee high boots. To take it a step further, you can also include a hat.
Semi Formal look using denim mini skirt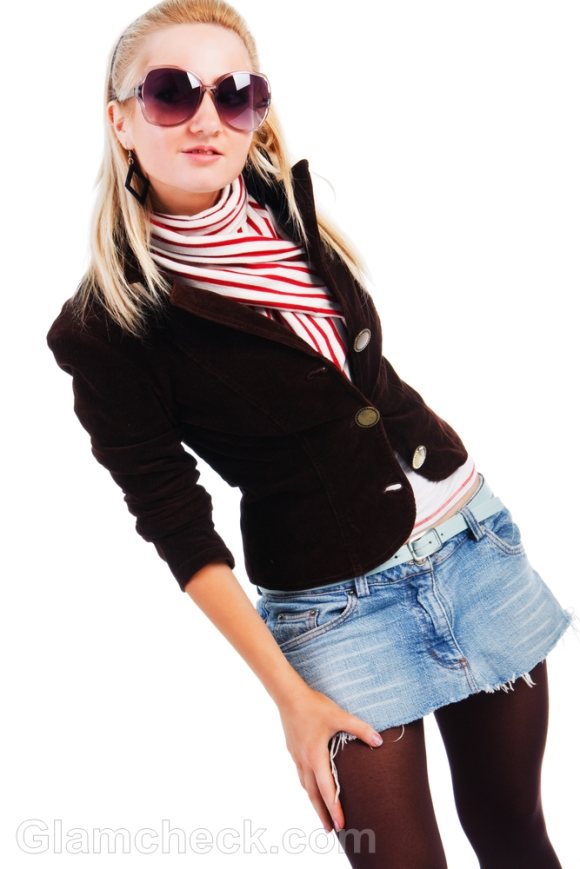 The denim mini skirt can also be made to look classy and sophisticated in its own way. If worn correctly, the denim mini skirt can also function as office casual wear. Wearing the skirt with a white cotton shirt and jacket or cardigan keeps it simple but stylish. To add emphasis to the upper half of the body, use some volume at the neck by including a scarf. This look will also work well for the winters as you can pair your denim skirt with leggings and boots.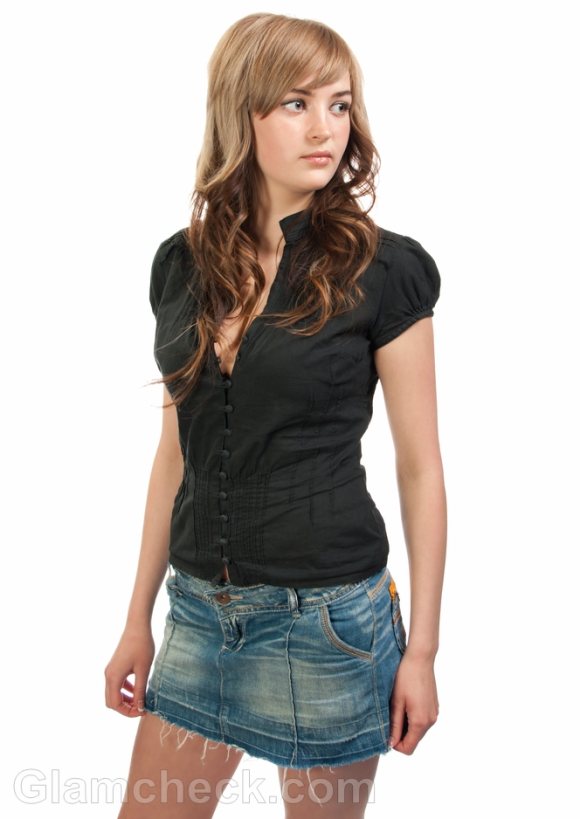 For the summer, you can avoid the leggings and just go for a formal top or shirt. Accessories should be kept to a minimum for the semi formal look using a denim skirt.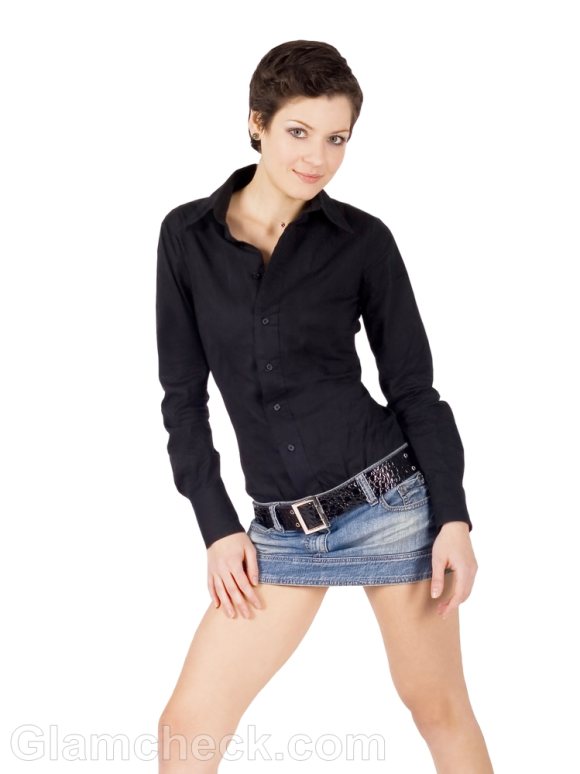 A pendant and earrings can be worn with it if you wish to include jewelry. A sleek formal belt is welcome here as it makes you look slightly more formal than casual. Wear wedge heels and a designer bag to finish the look.
Sporty look using denim mini skirt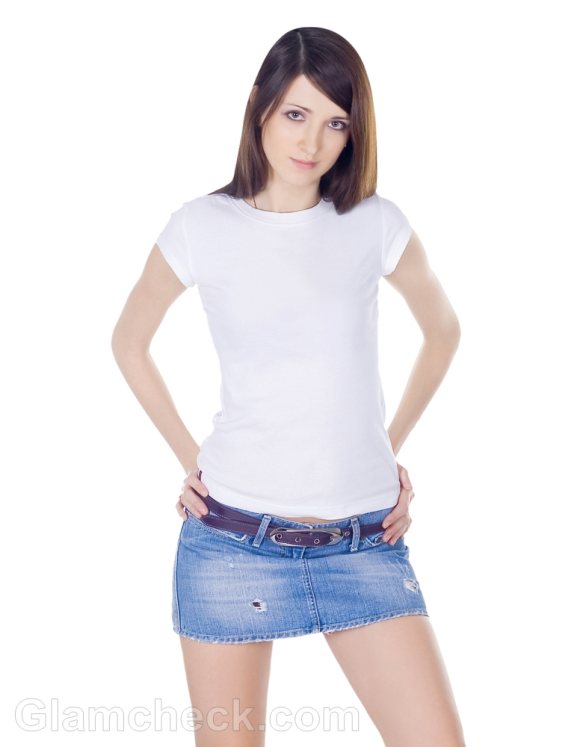 Though the denim mini skirt can be made to look formal, it is essentially a casual piece of clothing and works best for the sporty look. You can wear any tee, weather it is a graphic printed tee or a plain one with solid color on your denim mini skirt and pull the look off. The best kind of footwear to wear for a sporty and casual look like this are sneakers. If your are wearing a classic white tee, wear sneakers in different colors or flats to add interest to your appearance.
Denim mini skirt for Party look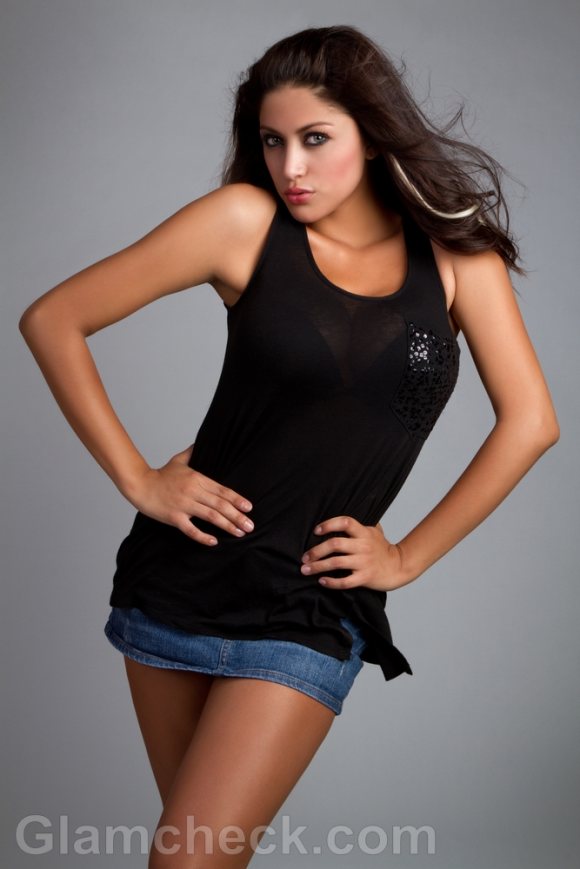 The denim mini skirt is perfect for going out to parties and social events where you're not sure if you should dress too dressy or too casual. It is a safe option that will always keep you in vogue. A black top looks best on any kind of denim mini skirt. Choose a top that has deep neckline, is asymmetric, has sequined details or some element of interest about it. What you should keep in mind is to carry a beautiful clutch bag and a fabulous pair of heels with this outfit and you are sure to be a head turner with minimum effort.
Denim skirt and the Beach look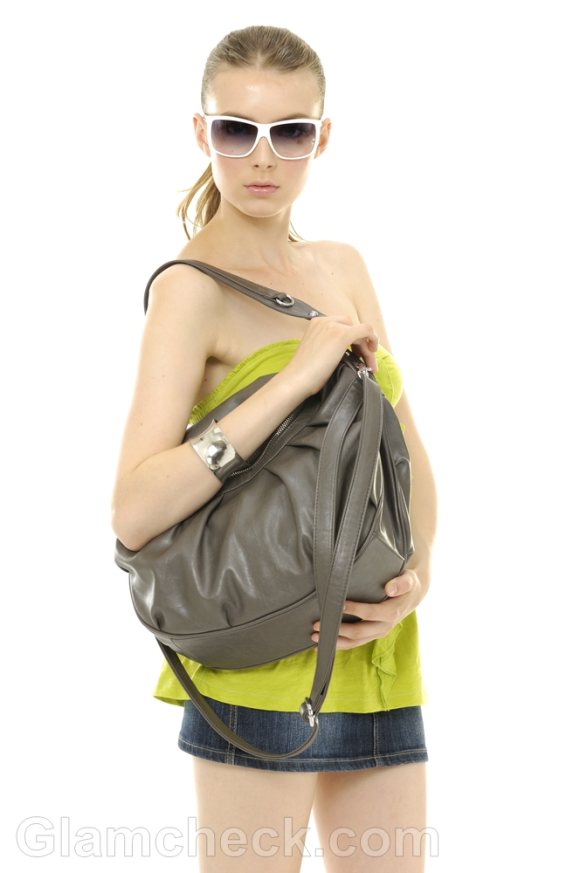 For a light and summary look using your denim mini skirt, go for the beach look. Wear a colorful halter, tube or tank top with the skirt.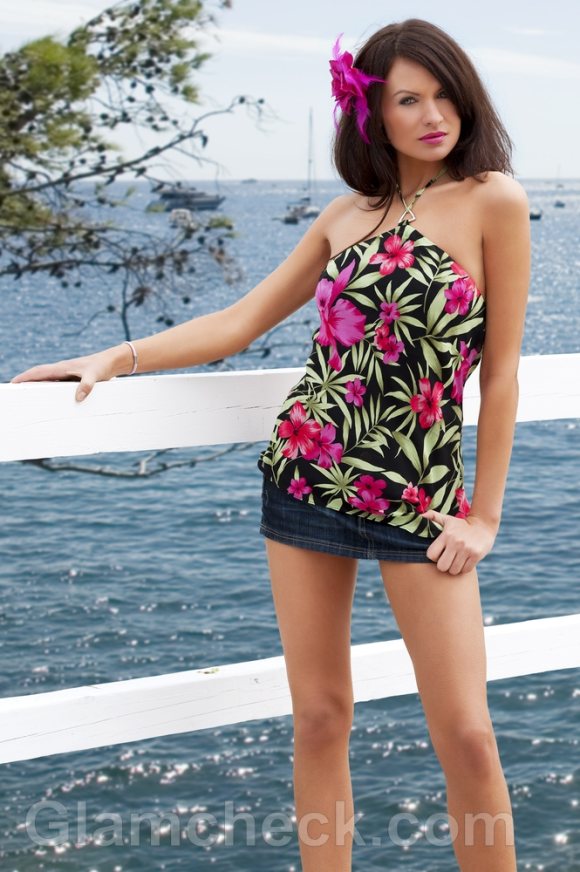 A comfortable pair of flip flops, straw hat and large shades are ideal for going out in the sun or a day out on the beach.
These were just some examples of using your versatile denim mini skirt. You can also experiment with the biker look, street wear look, ethnic look, sailor look, feminine floral look and the like. There is no end to the number of styles that this piece of clothing can deliver. So be creative and try them on!
Image: Shutterstock