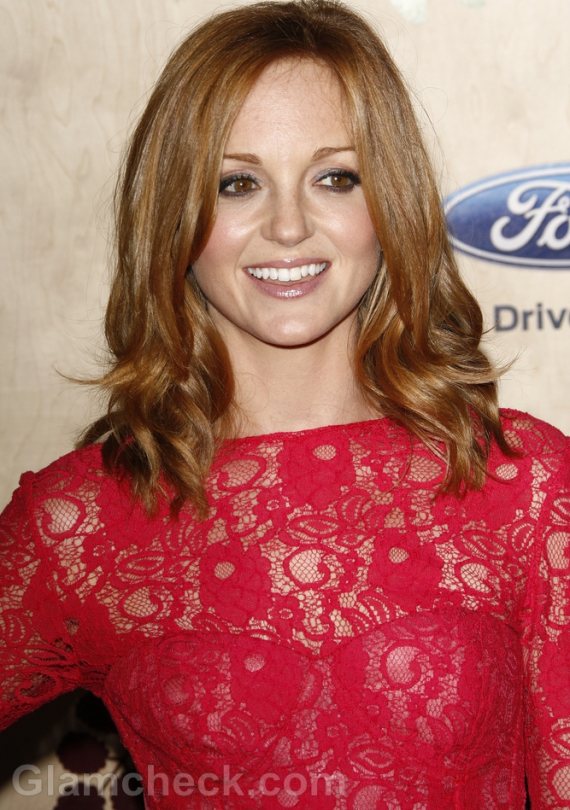 'Pink' & 'lace', a deadly feminine combination was sported by American Television and film actress Jayma Mays at the Fox Fall Eco Casino Party at the Bookbindery on 12th September 2011 in Culver City, L.A, CA.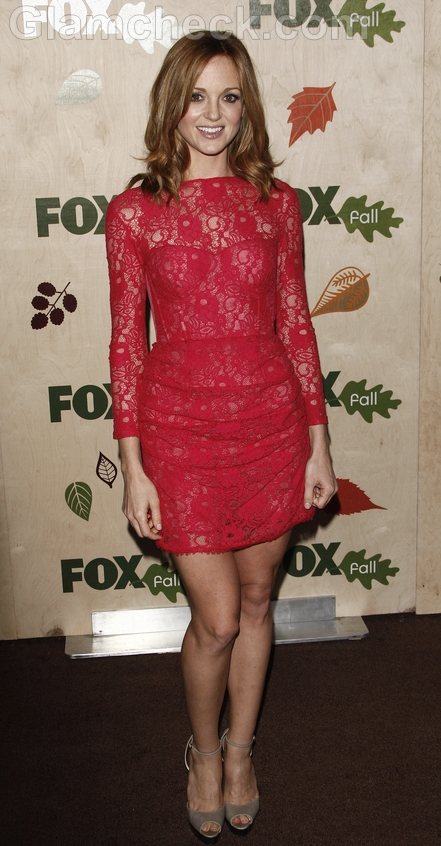 The full-sleeved, deep pink lace dress with a bateau neckline featured a light pink strapless corseted bustier underneath. The sleeves of the dress in lace were unlined giving a very feminine touch to the dress and Jamya. The mid-thigh reaching dress suited her petite frame.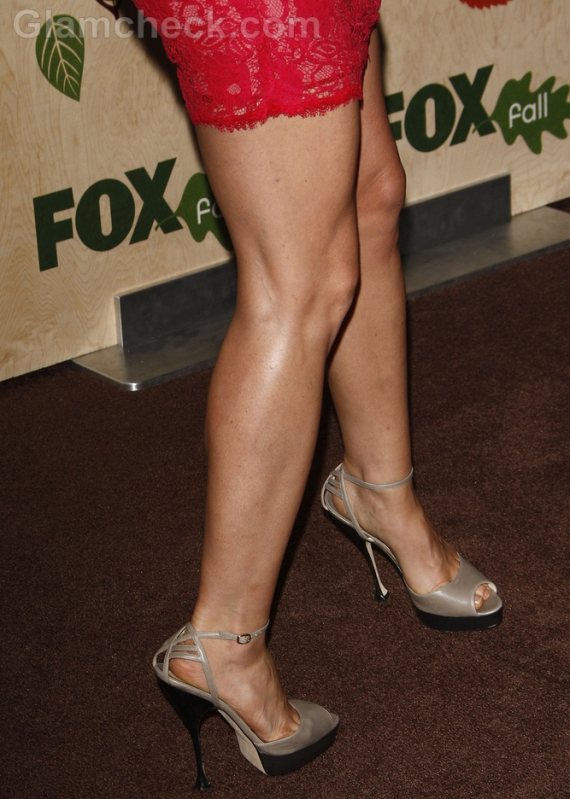 The actress paired her pink lace dress with gray & black peep-toe sling-back heels. She left her curly blonde hair open with a center parting. Her makeup was simple – dark eyes and glossy lips.
Recently many celebrities including Ashley Benson, Charity Shea and many more were sported donning  pink dress at the 2011 VH1 Do Something Awards.
Get The Look
Jayma feminine look is very easy and simple to achieve.
You can try on different kinds of shoes for different look. Pair your pink lace dress with ankle high white peep toe heels and carry a smart white clutch. Tie your hair in a classic ponytail for a comfortable and chic look.
Team your lace dress with a pair of matching flip-flops and a cute hair-band for a casual day out.
For more styling tips read on "How to wear Lace Dress" depending on your body type or the look you want to achieve.
Image: Shutterstock