We reported in April that Christian Louboutin would be designing Cinderella slippers to honor the Diamond Edition release of Disney's Cinderella on Blu-Ray. It's Louboutin, so we've been waiting with bated breath since then.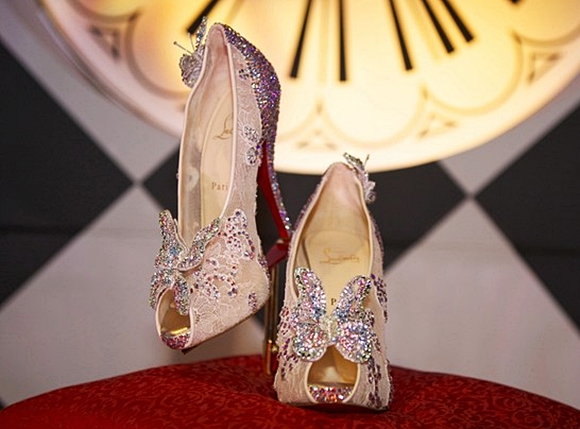 Images of the shoes have finally been released and, we have to be honest, it's nothing at all like we were expecting. For one thing, they're not made of glass!
The shoes were displayed in Paris on July 4 alongside raw sketches from the 1950 cartoon.
Louboutin gave his own interpretation to the iconic shoes using lace and Swarovski crystals to render lightness. The peep-toe heels also feature a crystal-encrusted butterfly on the front.
We're not sure what to think here. I mean, we were expecting glass or something like it. On the other hand, these shoes do have quite a charm of their own and you can indeed imagine a princess wearing them.
What do you think of Louboutin's take on the almost-legendary Cinderella shoes?
Image: 2012 The Walt Disney Studios.