The minute we hear the phrase "beach party", the first thing that comes to our mind is "What am I going to wear?" It can be tricky dressing up for a beach party because it needs stylization for an occasion where there are high chances that one will get wet. However, this should not be a deterrent from dressing up for a beach party and there are many ways in which you can look stylish and trendy, and not feel out of place, in something else apart from a swimsuit. We will give you tips on how to dress for a beach party, so that you look completely set to rock the scene, whether you are partying in Ibiza, Goa, Miami or the beach in your very own city.
How to Dress For a Beach Party: Clothing Options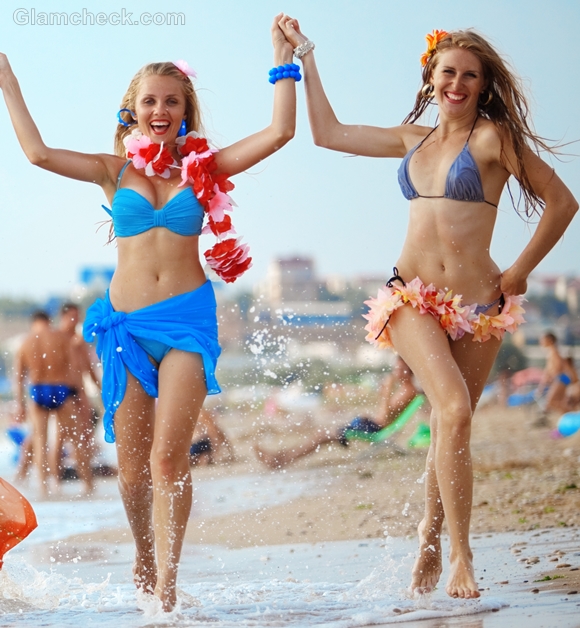 When you are going for a beach party, you never really know when you want to actually jump into the water. Of course, a lot of people are happy to just sip their cocktail, without really wanting to get wet. However, since this is an occasion where you really are not sure whether you will stay dry or jump among the splashes, therefore it would be a good idea to wear your swimsuit below the attire you are wearing. So, that when the need calls for it, you just have to step out of it in order to be totally ready to jump right into the water. There are many different kinds of outfits that you can wear on top of your swimsuit. In fact, you can color coordinate or mix and match your swimwear with the outfit on top, so that the visible part of the swimsuit – like the straps or bust part adds more color and style to the total look. Of course, you don't necessarily have to wear a swimsuit in order to gear up in any of the following.
Sundress
A sundress can be the ideal wear for a beach party. Not only does it look fashionable, but incredibly hassle free to not only step into but also to step out of – making it a great choice for your tryst with the beach.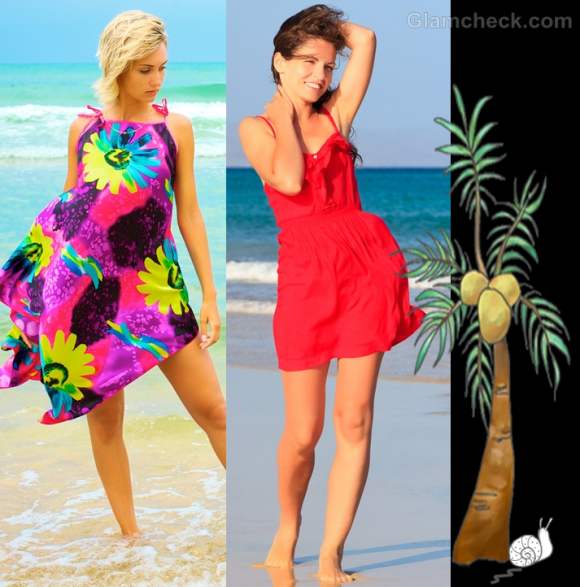 There are a wide variety of sundresses available in various patterns and styles, and you could choose from a halter neck style to a strappy string tie up. Floral printed sundresses have a tropical feel to them, so these would perfectly suit a beach party.
Shorts and Mini Skirts
Wearing a smart pair of shorts or a mini skirt in a vibrant color can look just right for a beach party. In fact, you can wear it on top of your swimsuit and not wear any other upper.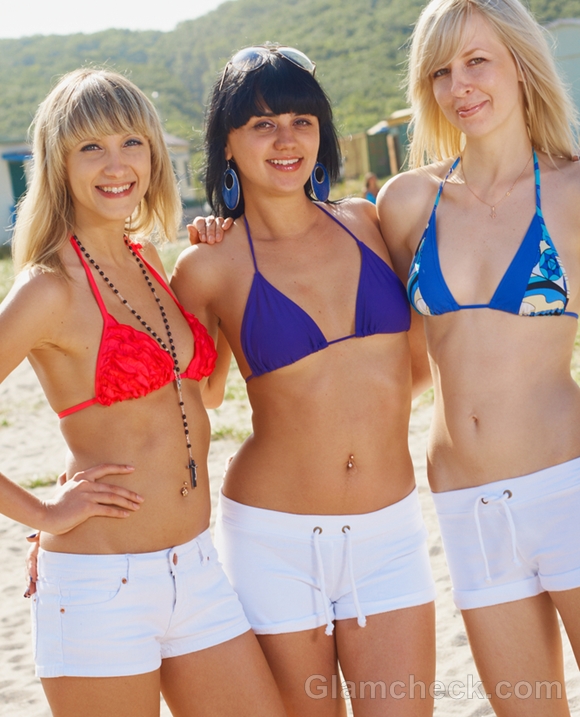 A string bikini top or a tankini will look hot with shorts as well as a mini skirt. However, stay away from denim shorts or skirts, because if these get wet you may feel weighed down.
Maxi Dress
Many might feel that what is a maxi dress doing in this list, but actually if you think carefully – the maxi dress has true beach party potential.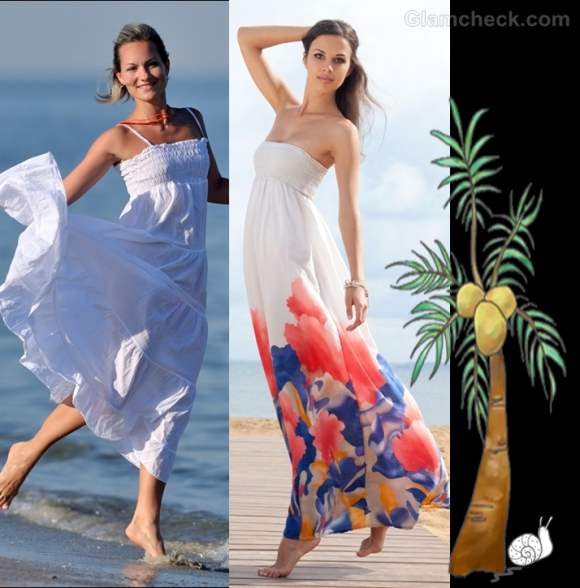 There is something very carefree yet trendy about the maxi dress that makes it quite an interesting beach party wear. At the most, you will just get some sand on the hem of your dress, but you will make a style statement indeed.
T-Shirt Dress
The Tshirt dress would be quite apt for a beach party.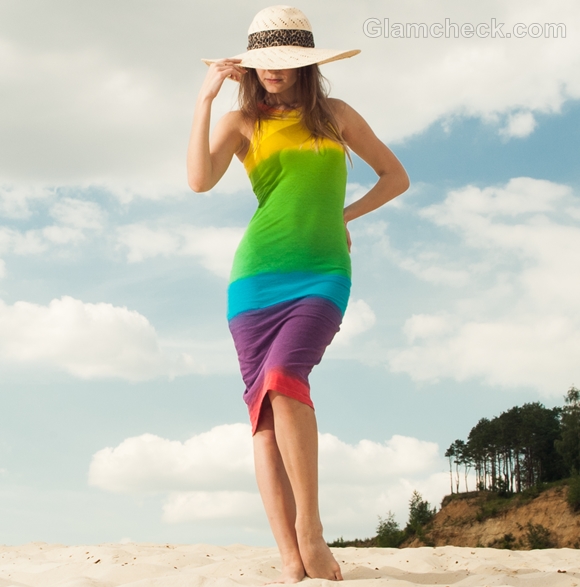 There is something quite smart about a Tshirt dress which will make you stand out.
Sheer Dress
If you have the body or the confidence, then you can wear a sheer dress on top of your bathing suit for a beach party.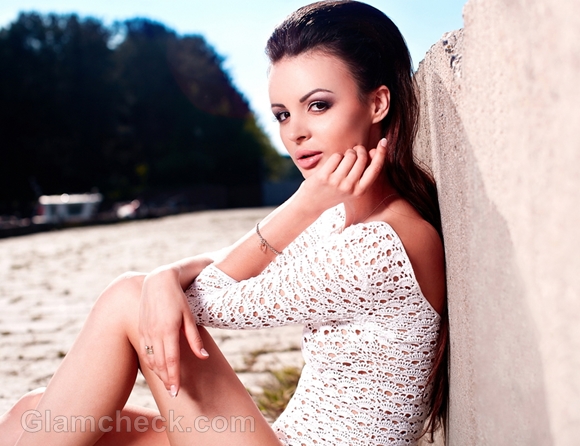 The peek-a-boo element will add the right dose of "sexy" to your look for the party. You can also choose a dress which is "just barely" sheer, for this try to choose a dress made out of thin fabric which is loaded with prints.
Sarongs
There is nothing more "beachy" than a sarong, and hence you can always wear one on top of your swimsuit for a beach party. However, choose a smart and eye-catching sarong to jazz up your ensemble. Sarongs with funky and uncommon prints will be a good choice.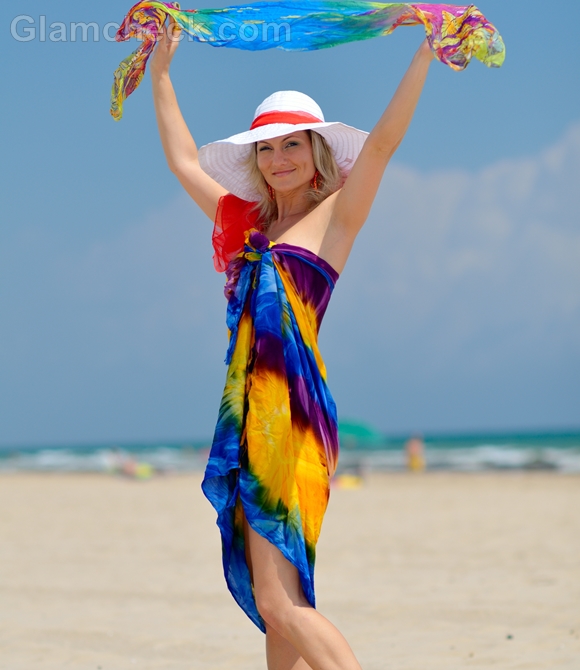 Apart from these you can also opt for beach cover-ups that you can wear on top of your swimsuit when going for a beach party. You should also take a look at the latest beach fashion which is rocking this year, to get more ideas on how to dress up for a beach party.
How to Dress For a Beach Party: Accessorization
Accessories can make or break an attire and this holds true for your beach party ensemble too. Therefore, ensure you have the beach jewelry in place. Choose earrings and necklaces made of beads, shells and the like. Stay away from expensive jewelry, because there are high chances that you may lose it! So bring on the trinkets. Wear numerous bead chains around your neck, wrist or hair to make a trendy statement.
Choose pretty flip flops or thongs for your feet. Heels, in any form, or closed shoes are a complete No-No for the beach, even if it happens to be a party.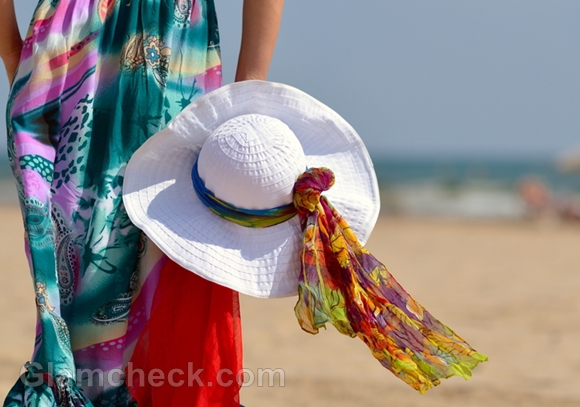 You can also choose from a beach hat, scarf or bandana to make a head gear – this will add more pizzazz to your look.
Do not forget the big sunglasses, especially if it is a day party! Choose colorful rimmed shades, instead of the usual black and browns.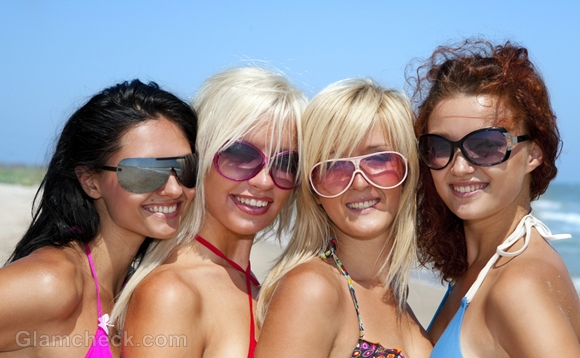 If you want to carry a bag then choose from the latest beach bags this season.
Hairstyles For Beach Party
A beach party is all about having fun and being carefree. Therefore, you should choose hairstyles that reflect these traits.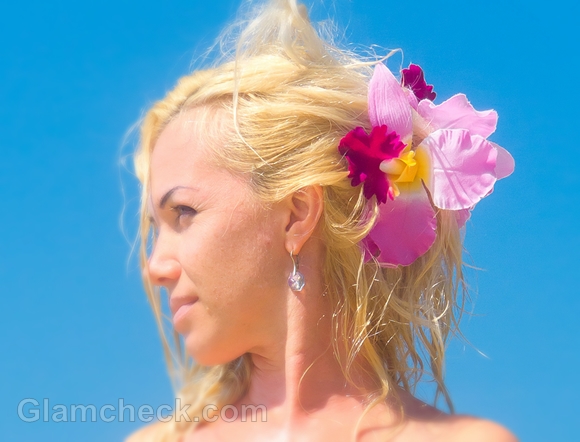 Beach party hairstyles
Opt for messy, bohemian, girly hairdos. Stay away from formal or straightened hairstyle. The beach is a place where you don't want to feel restricted, so you shouldn't have to worry about ruining your hairstyling if or when you step in water. You could also tie up your hair in messy plaits or ponytails or simply leave it open in its natural style. Adding a flower behind your hair, would be a good touch. For more inspiration, take a look at the hottest beach hairstyles.
Beauty Tips For Beach Party
Going to the beach requires a bit of beauty preparation, whether it is a party or a normal outing. Beach parties usually start from the day itself, when the sun is still up. Therefore, it is necessary to lather on a good quantity of sunscreen lotion all over your face and body before getting started on anything else.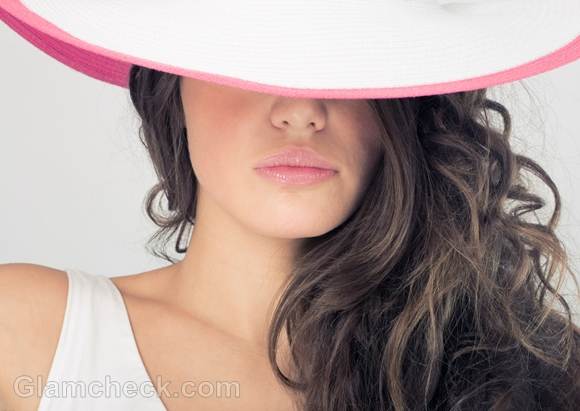 Keep the makeup minimal, because "a lot of makeup" on the beach looks totally out of place unless you are shooting for Sports Illustrated Swimsuit Edition! Plus there is always a chance of it getting washed away or running down your face – which is not a pretty sight! If you want to put anything at all, apply waterproof kohl and a bright shade of lipstick. You can take a look at our elaborate section on beach beauty tips for more information on how to get prepped up for a beach party.
More Beach Party Tips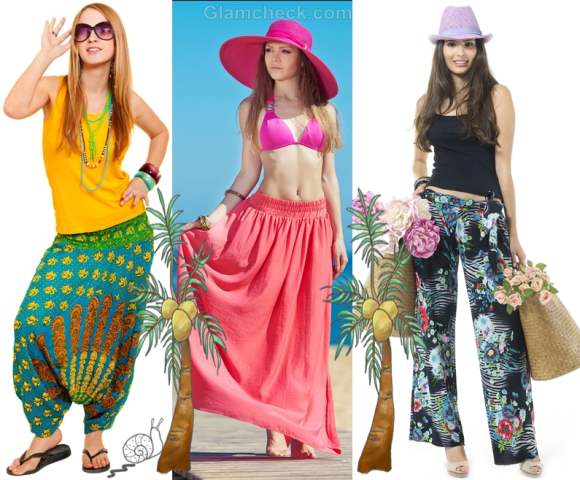 Beach Party Dressing Tips
Since this would be a beach party, and not your usual day out on the beach, therefore ensure that any clothing item that you choose to wear does not look drab or worn out. Choose clothes that do justice to the occasion.
Wear one statement item such as a necklace or a lipstick or a flower garland around your head, because you can't really wear high heels or glamorous hair or high end clothes – which you would have worn to a normal party in order to stand out.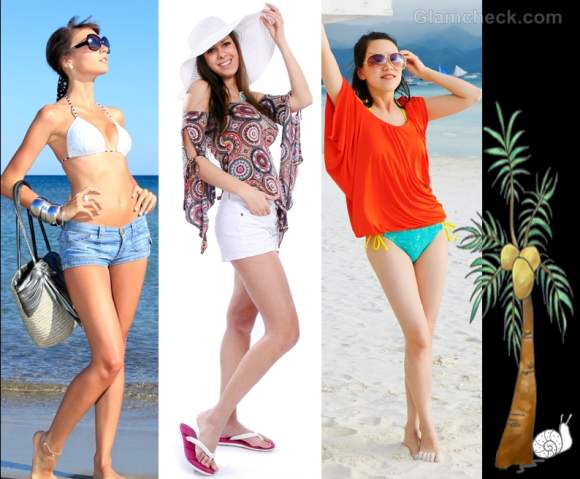 Beach Party Looks
Don't be overdressed – after all this is a beach party which is all about letting your hair down and having fun. So do not wear clothes which you wouldn't want to get water on. After all, it won't be fun to stand in a corner and see everyone else having a gala time!
Image: Shutterstock.com