Eclectic elegance is a look which can be best described as the combination of gypsy fashion, boho and goth with a fair sprinkling of elegance. In short it is an eclectic look which transcends typical fashion terms. Let's unravel the nitty gritties of eclectic elegance so that you too can rock the look.
Rock the Fashion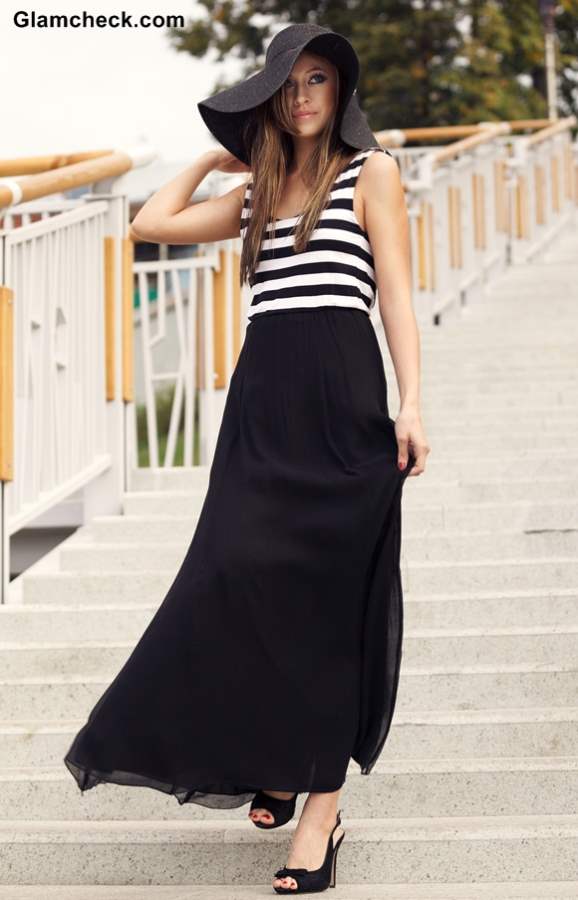 Wearing long black skirt with black & white top
Since goth is one of the inspirations for this style, choose a long skirt in black. If you cannot get your hands on a black chiffon skirt, like the model here, then select a gypsy full skirt in black. These are easily available. Choose a sleeveless top with horizontal nautical prints in black and white. While you are wearing the clothes, do ensure that your top is tucked inside the skirt. This will add an elegant angle.
If you liked this combination but want it to be more in your face than elegant then you might want to take a look at the gothic gypsy style.
Rock the Beauty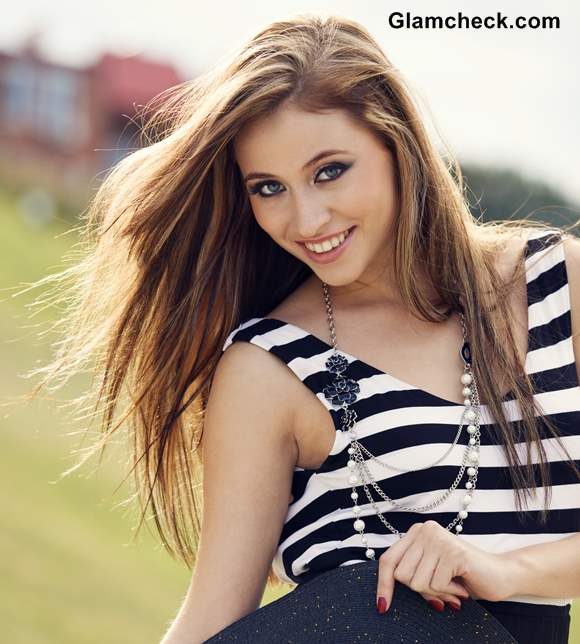 The makeup is predominantly a hint of smokey eyes and nude lips. To do it yourself, start by applying a base of foundation on your skin in a color that is closest to your skin shade. For the eye makeup, start by applying light pink eyeshadow all over your upper eyelid, and pay attention to the inner corner of the eye too. Next, take black eyeshadow and start applying it in circular motions over the middle of the upper eyelid and work it towards the outer corner of the eye – to give your eyes an elongated effect. Once you are done with the eyeshadow, take black kohl and apply it on a thick line on the upper and lower eye rim. Extend it a bit on the corners. Apply 3 coats of mascara. Put pink blush on the apples of your cheek and finish with a swipe of nude pink lipstick on your lips. Leave your hair open in their natural form.
Rock the Style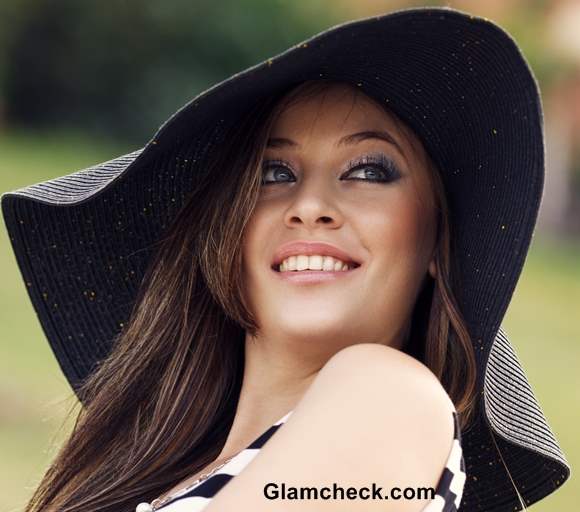 Black Sun hat
The accessories play an important part in this look because, one could say, they solely take the responsibility of making the ensemble "elegant". The hat is integral to this look, and you have to wear one that is high on sophisticated style. Choose a sunhat with a wide and flapping brim. The color should be black, going with our look.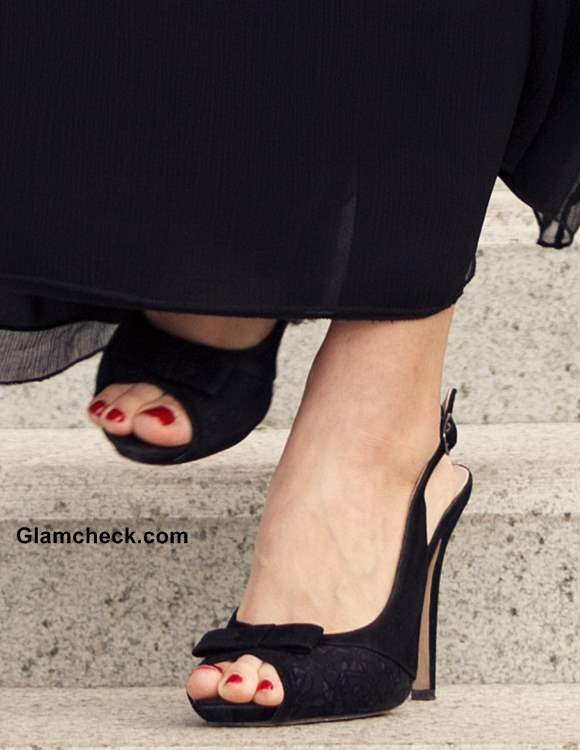 Black peep toe stiletto sling backs
For your footwear choose a pair of peep toe stiletto sling backs in black. You could wear peep toe ballerina shoes if you are not too comfortable with high heels. If you can't find the exact type of strand necklace that is shown here, then you could always opt for strands of pearls.
Glamcheck's Rocking Tip
You can add black net gloves to your hands to go with the ladylike look, and yet give it more edge.
Another dimension to this look would be to wear a long nautical horizontal striped dress instead of the skirt. However, keep the accessorization same as the look here. For more inspiration take a look at vintage meets retro.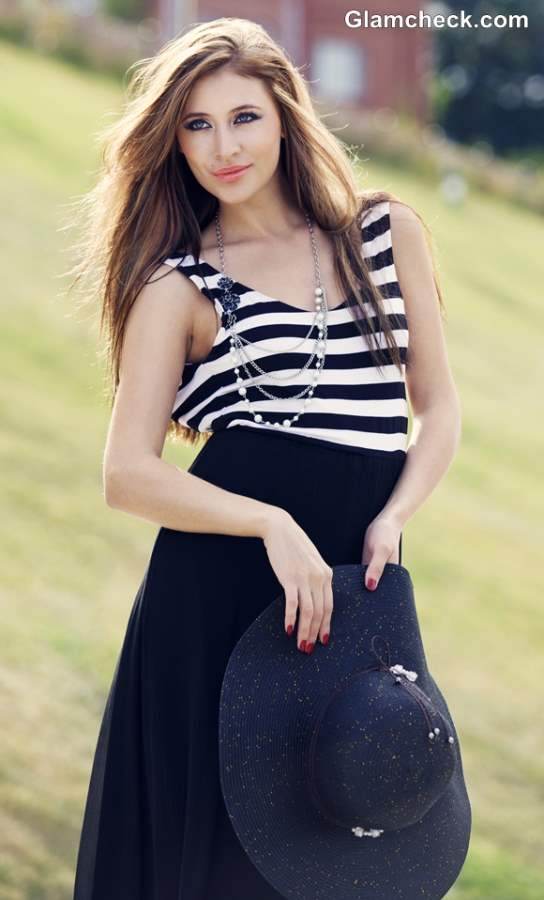 Wearing black & white combination
If you are someone who loves playing with black and white stripes then rock the look wearing black and white stripes. And, last but not the least; see how celebrities are rocking the black and white stripe trend. So maybe, you could do a mish mash and come up with your own eclectic elegance in black and white rocking look!
Shutterstock