Actress Ashley Tisdale was recently seen flaunting a quirky top bun at the 2012 Chrysalis Butterfly Ball.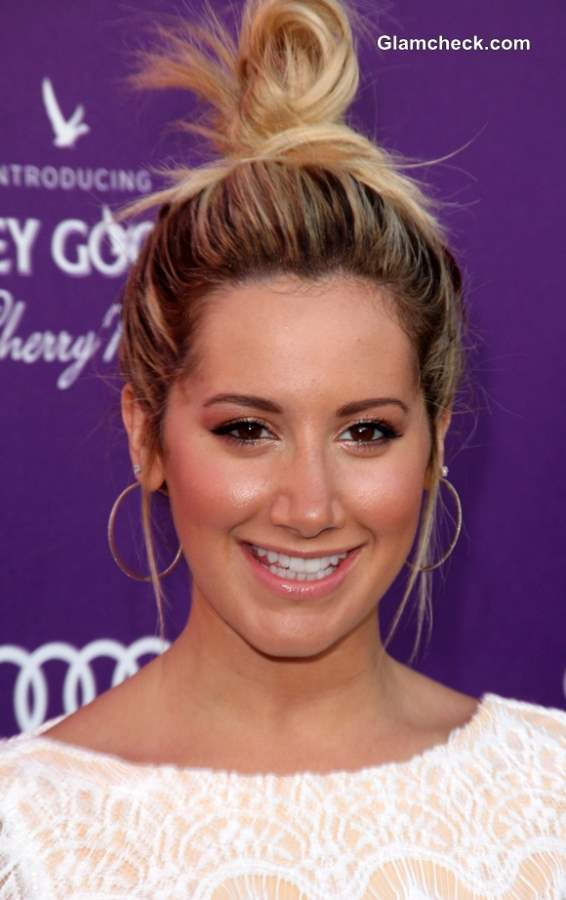 Ashley Tisdale Sports Quirky Top Bun
The look that Tisdale sported was one that can be best described as laidback and carefree, and her quirky top bun went well with it.
It is a hairstyle which can be easily done. If you want to do it yourself then proceed by first back brushing your hair – ensuring that the hair is fluffy in the front and not sticking to the scalp. Next, gather all your hair near the crown of your head and swirl it around to make a bun but ensure that the ends of your hair are left untouched and loose. Secure the bun with the help of a scrunchie or hairpins. After securing, arrange the loose ends of the hair around the crown to get the quirky effect. Pull out a few random strands from the side of your head.
Though this hairstyle spells fun, a lot of you may find yourself from shying away from the look – due to the very "ruffled-bird" like appearance of the hairdo! Therefore, go for it only if you can effortlessly carry it out like Ashley. For those, who would like to sport other top bun hairstyles – do take a look at fluffy top knot buns and voluminous messy top buns. 
Image: Shutterstock