At a recent event, Bollywood actress Deepika Padukone wowed everyone with her casual yet smart style. Barely there makeup and a fishtail braid sported on the side was part of the style statement she made.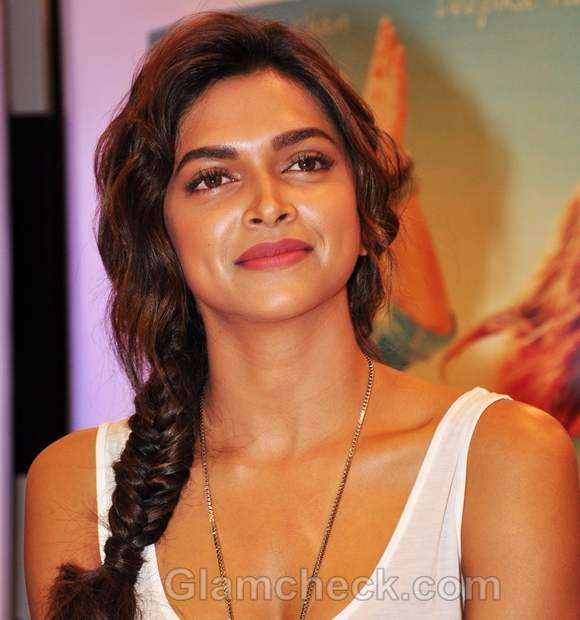 Deepika Padukone Hairstyle: Side Fishtail Braid
We really liked the side fishtail braids and its voluminous feel and have compiled a quick tutorial here so that you can do it yourself.
Steps for making the side fishtail braid
Start by voluminizing the hair near the front section. You can do this by either putting in large velcro rollers or by spraying a voluminizing hair spray.
Once the hair has been voluminized, gather your hair to the side and divide it into two parts, unlike the three sections usually made for a normal braid.
Now take a thin strand from the outer section of one part and place it on the inner side of that very part of the hair.
After this, repeat the style with the opposite part of the hair.
Keep on repeating step 3 and 4 till you reach the end of your hair. Secure it at the end by tying an elastic band or a scrunchie.
It is that easy to make a side fishtail braid! So, go ahead and sport the style that is seen on Deepika here.
Image: Indian Photo Agency