Pretty ladies Vidya Balan and Dia Mirza promoted the upcoming film "Bobby Jasoos" on the sets of Sony TV reality show Entertainment Ke Liye Kuch Bhi Karega in Mumbai, India on June 12, 2014.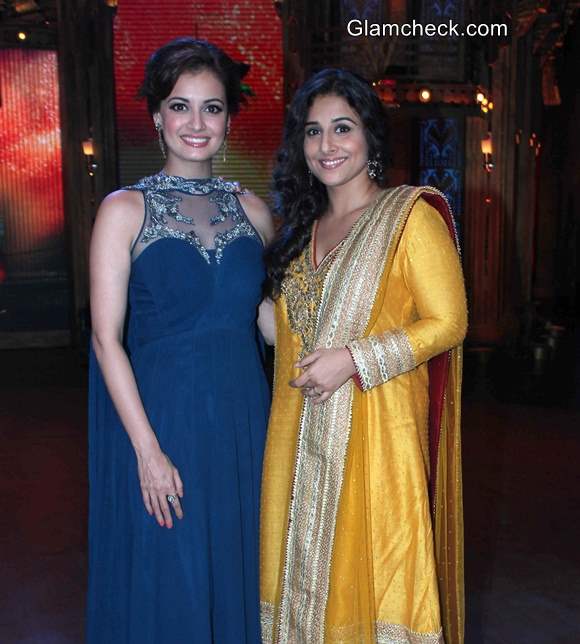 Vidya and Dia Talk Up Bobby Jasoos on TV Show
Vidya said goodbye to her saris for a spell and wore a mustard salwar kameez instead, the borders and hem embellished with gold embroidery. Strappy gold heels and dangle earrings were her only accessories. What really made this look work were her soft curls and sweet-girl makeup.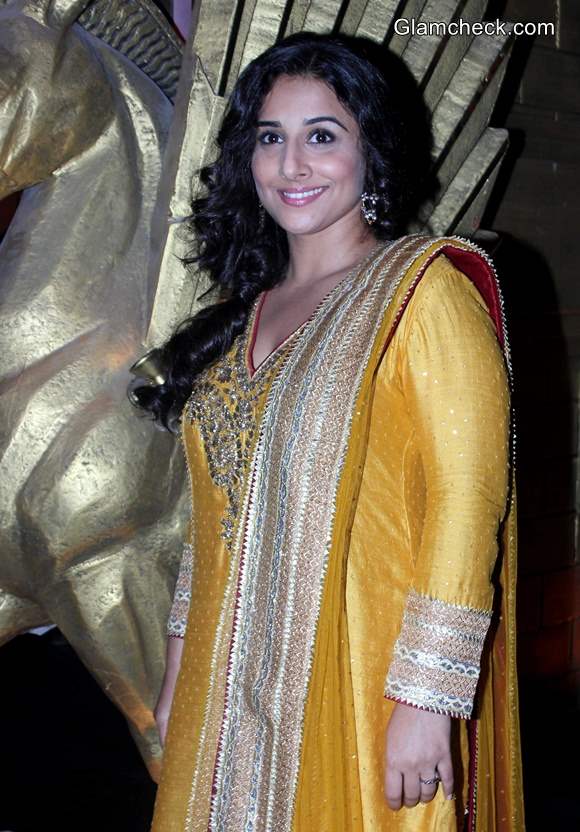 Vidya Balan Promotes Bobby Jasoos Movie
She looked pretty. And it was such a relief to see her in something other than a sari.
Dia, meanwhile, picked a dark blue anarkali suit with a sheer, silver-embellished neckline. She too went minimal with her accessories choosing only earrings and silver flat sandals to round out the look. Unlike Vidya, Dia styled her hair in an updo and went heavier on her makeup.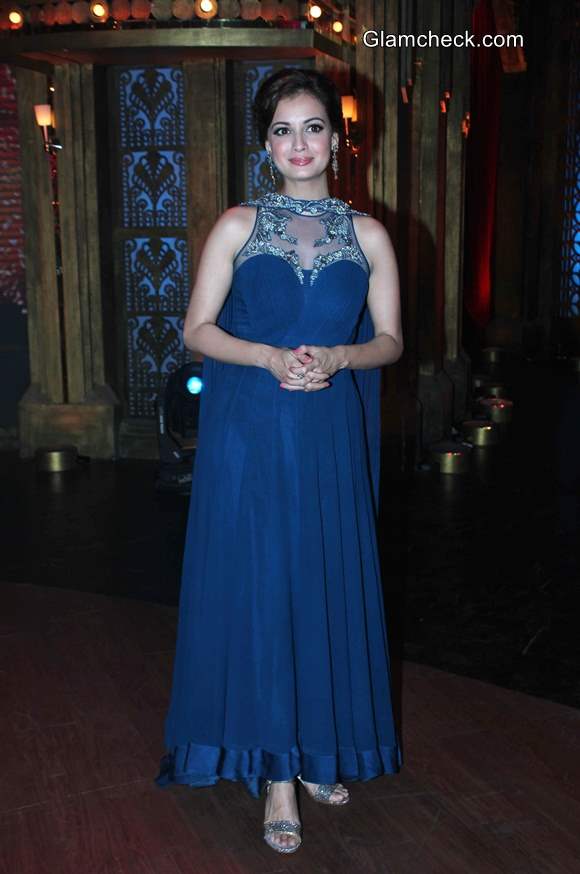 Dia Mirza 2014 Promotes Bobby Jasoos on TV Show
Both actresses looked darn gorgeous and for once the spotlight was equally shared.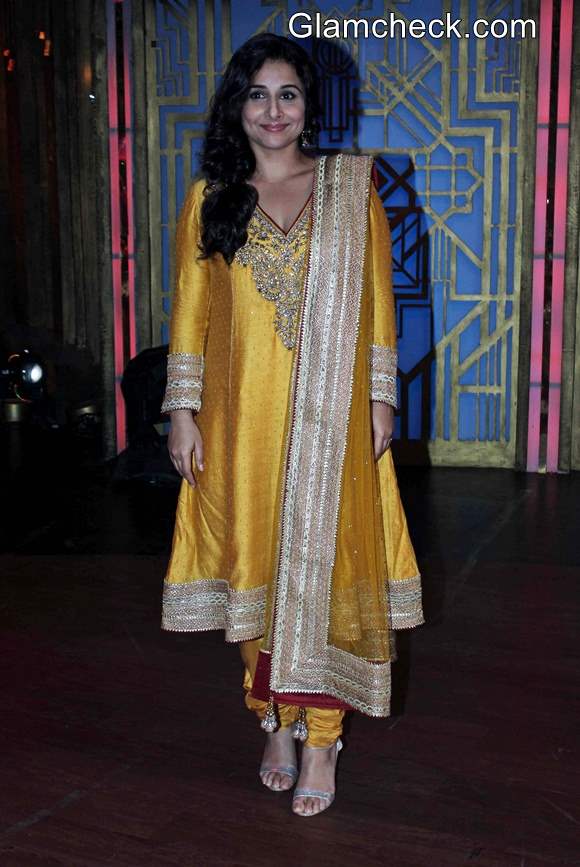 Vidya Balan 2014 pics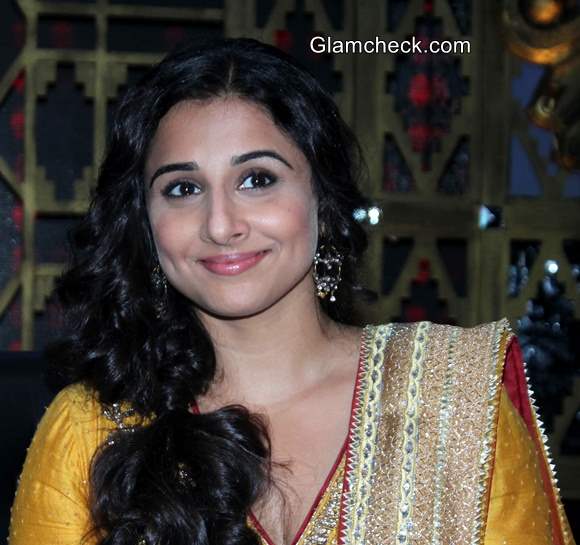 Vidya Balan 2014 Bobby Jasoos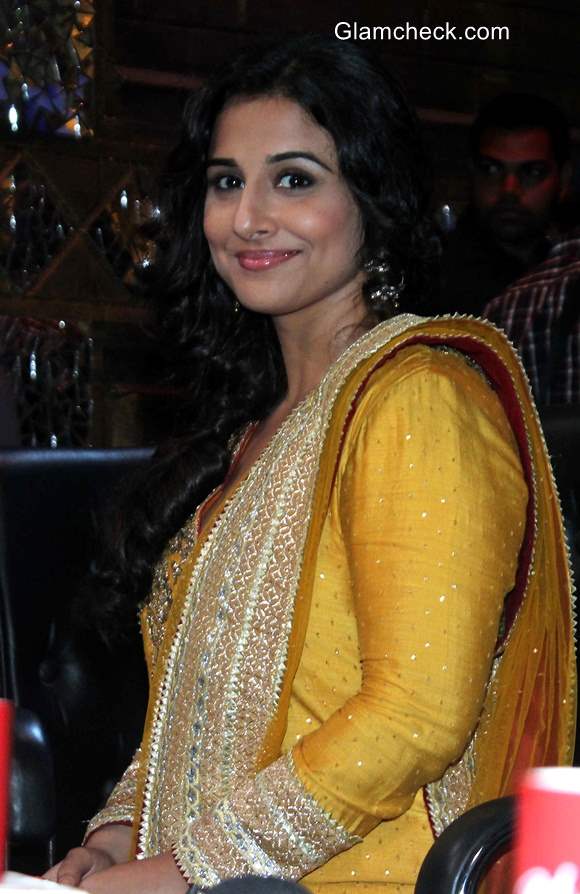 Vidya Balan Promotes Bobby Jasoos on TV Show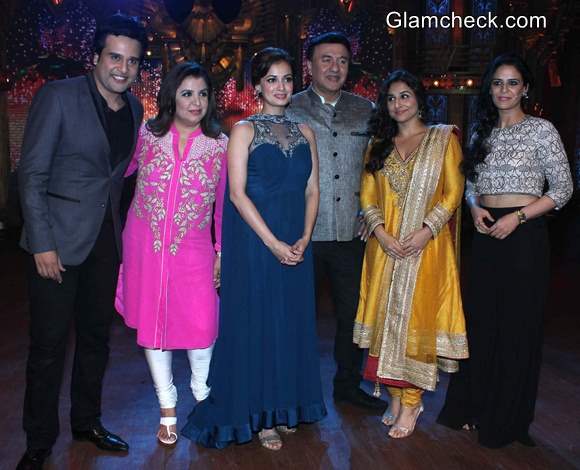 Bobby Jasoos Promos on Entertainment Ke Liye Kuch Bhi Karega
Solaris Images