Bollywood actor Dharmendra was spotted at a special even in Mumbai, India on July 10, 2014 launching the new Carnival Cinemas.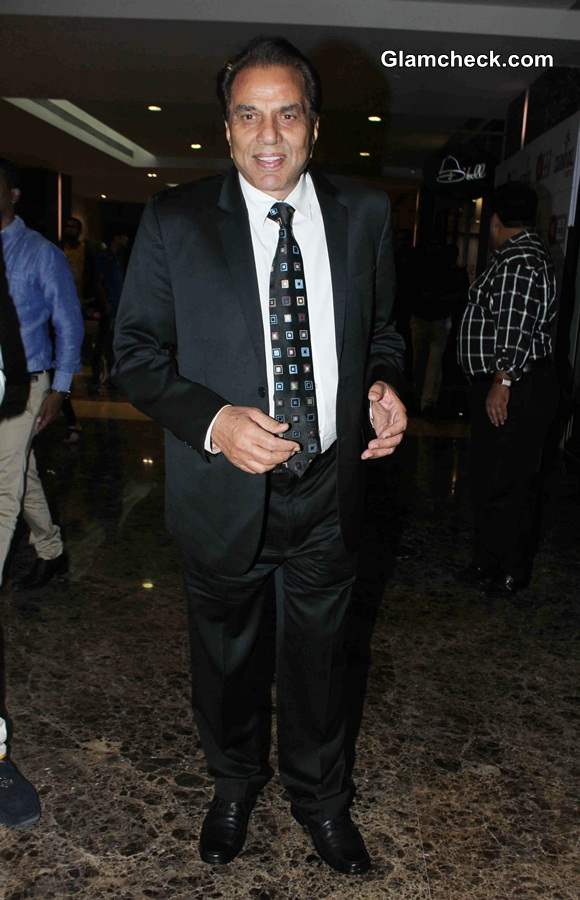 Dharmendra Launches Carnival Cinemas 2014 in Mumbai
Also at the event were Shrikant Bhasi, Chairman of the Carnival Group, and P V Sunil, the CEO of Carnival Cinemas. The Carnival Group has grand plans for the entertainment of the nation. Their goal is to launch about 300 multiplexes across India by the end of 2015.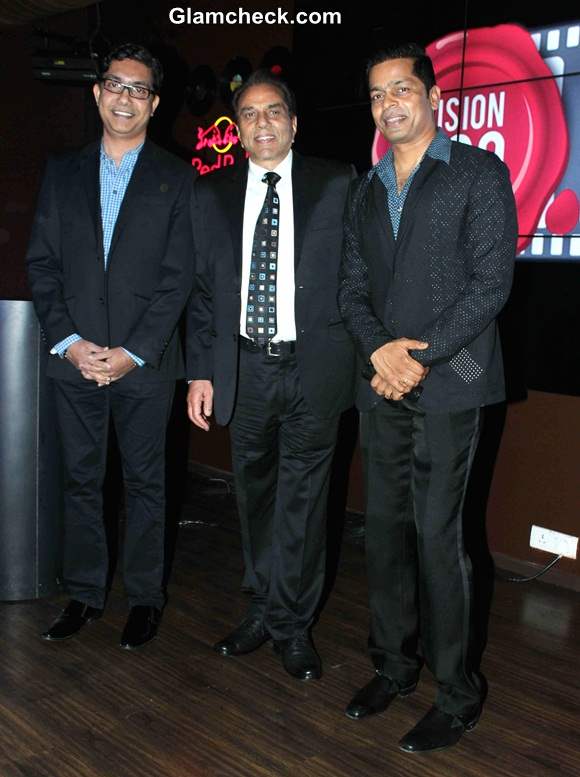 Carnival Cinemas 2014 Launch in Mumbai
While they'll be building some of their multiplexes from scratch, they are mostly in the process of acquiring several existing ones.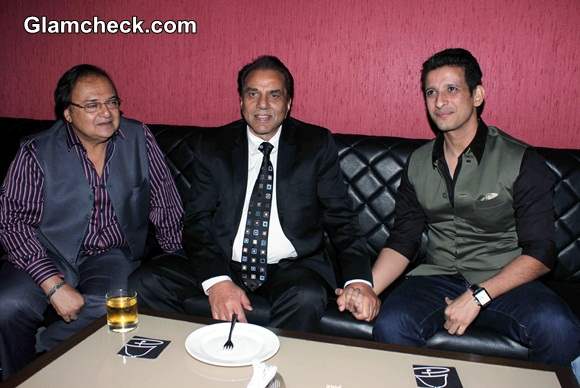 Dharmendra Launches Carnival Cinemas in Mumbai
There are already 125 Carnival Cinema screens in the country and acquisition of 110 more is in progress.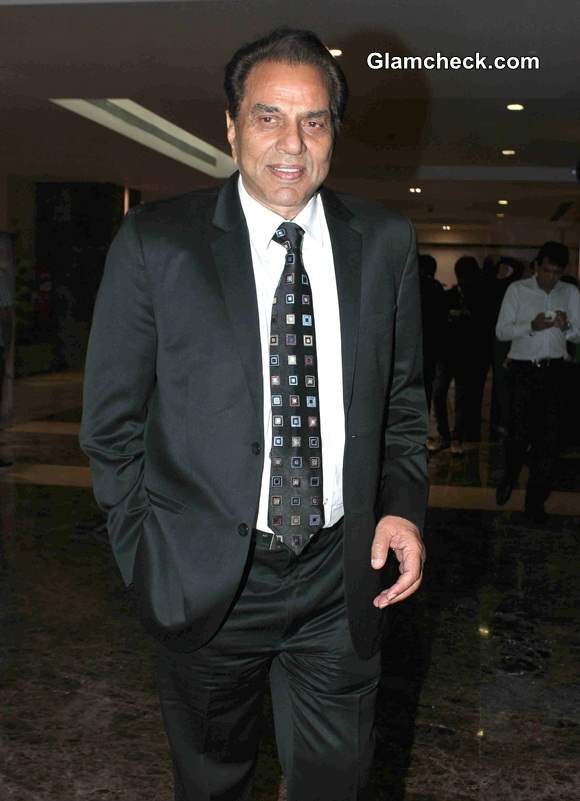 Dharmendra 2014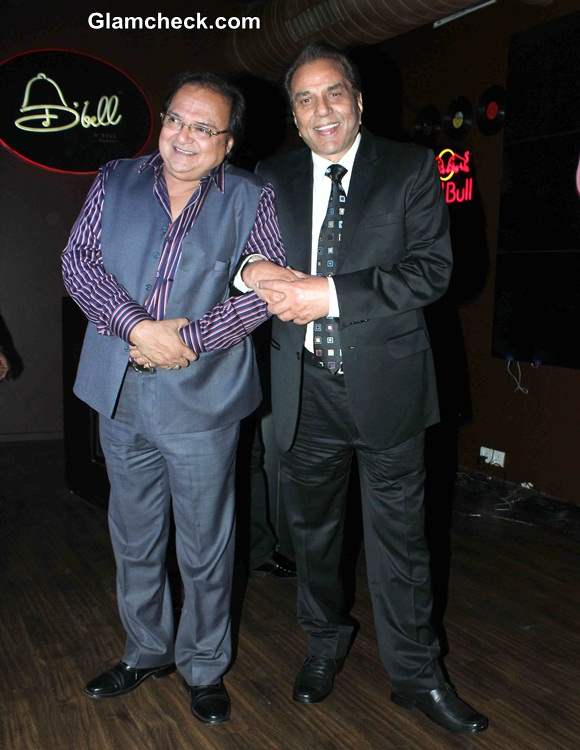 Rakesh Bedi and Dharmendra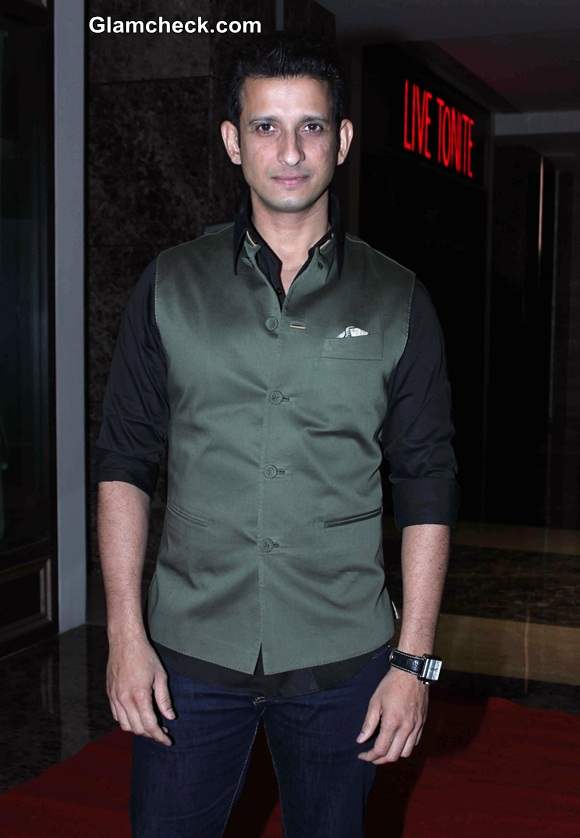 Sharman Joshi at Carnival Cinemas 2014 Launch in Mumbai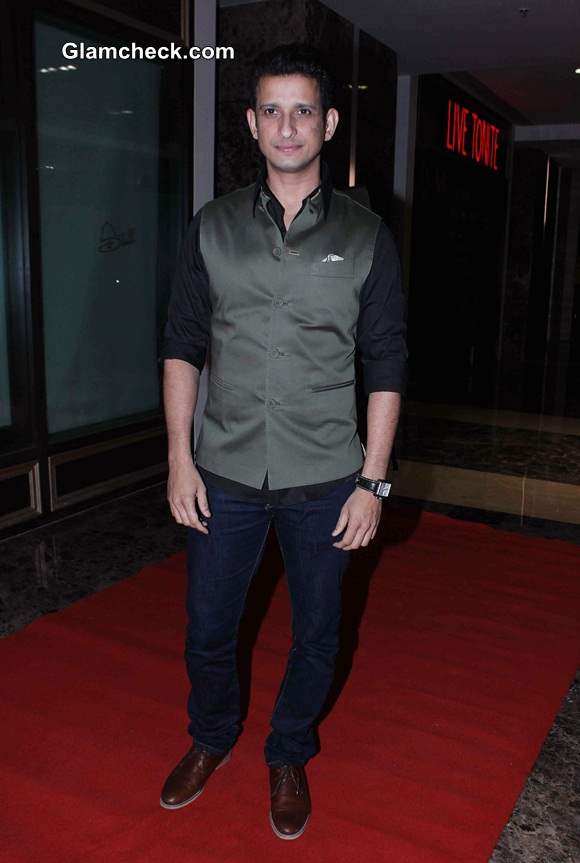 Sharman Joshi at Carnival Cinemas 2014 Launch
Solaris Images