Bollywood actress Prachi Desai strutted her stuff at the Lakme Fashion Week 2012 Winter/Festive in Mumbai, India on August 6 even though she wasn't sashaying down a ramp.
What she wore:
Flowy blue dress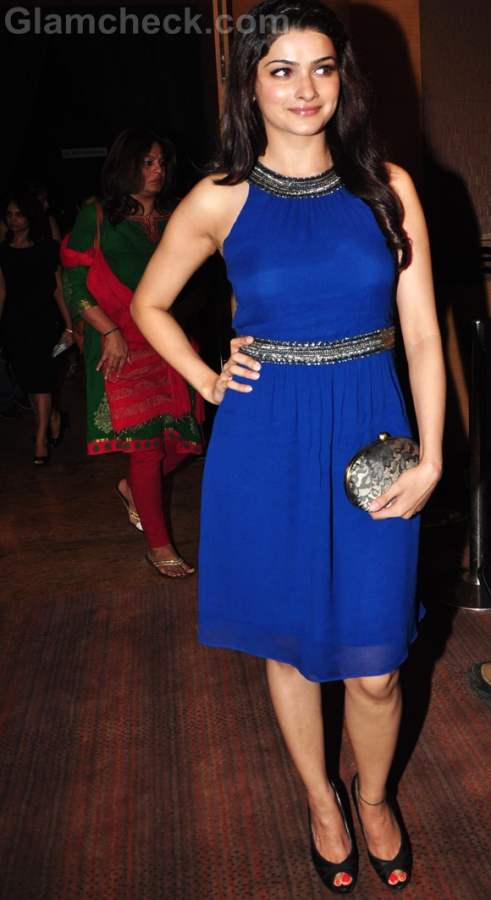 Prachi donned a knee-length, sleeveless peacock-blue dress with bronzish-silver metallic fabric on the neckline and the waist to add some much-needed glamour. She accessorized the flowy-skirted frock with black peep-toe heels which allowed her pink toe nails to peek through, and a clutch purse that matched the detailing at the waist and neck.
Hair and Makeup:
Curly hair; dark eyes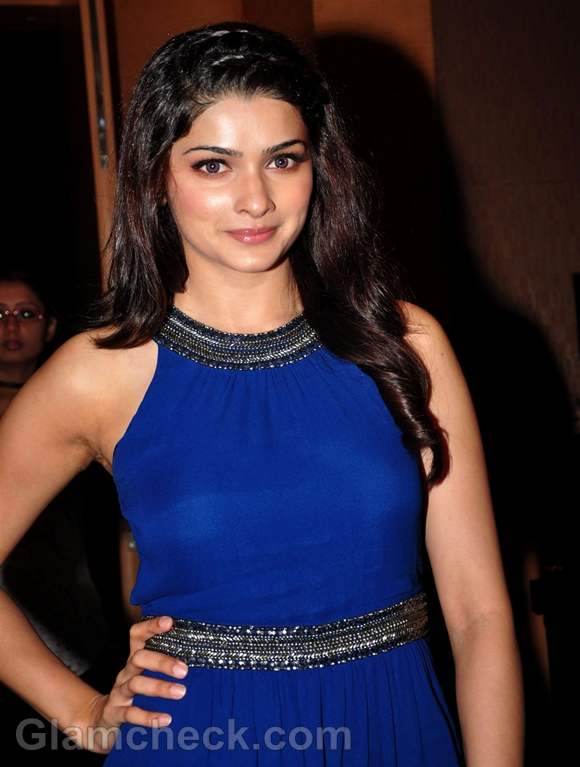 She wore her hair in a style that has been and still is very 'in' this year – curls. Her hair was held back by a thin black hairband that was barely visible and the ends were styled in curls. A little blush, a mauve-pink lipstick, mascara, and, of course, eye liner – the final touch of any Indian women's makeup – completed her look. 
Image: Indian Photo Agency