Actors have a lot of fun. Not only do they get to pretend to be someone else (we'd probably be locked up if we did that), they also get paid for it plus they get to wear some really cool clothes while they're at it.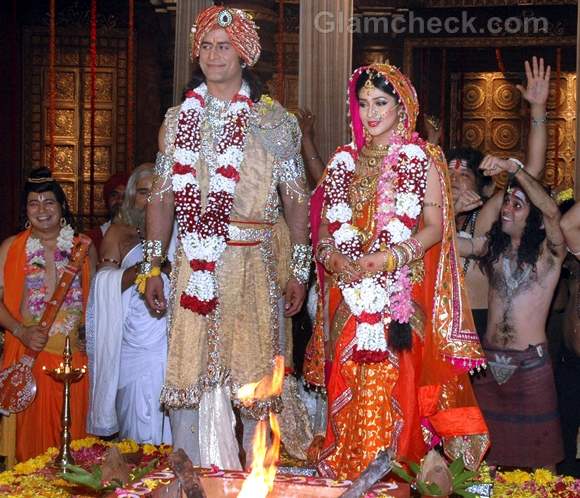 The more fantastical the movie or TV show, the more extraordinary the outfits the performers get to sport. Just check out Mohit Raina and Sonarika Bharodia on the sets of "Devon ke Dev – Mahadev" in Naigaon, Thane in Mumbai on August 10.
Sonarika as Parvati was mythological from head to toe, literally. Every strand of hair and even the jewellery on her feet were designed to be as goddess-like as possible. For the bridal attire, the costume designer chose an orange sari with a sleeveless blouse and all the trappings of a very traditional but glamorous wedding.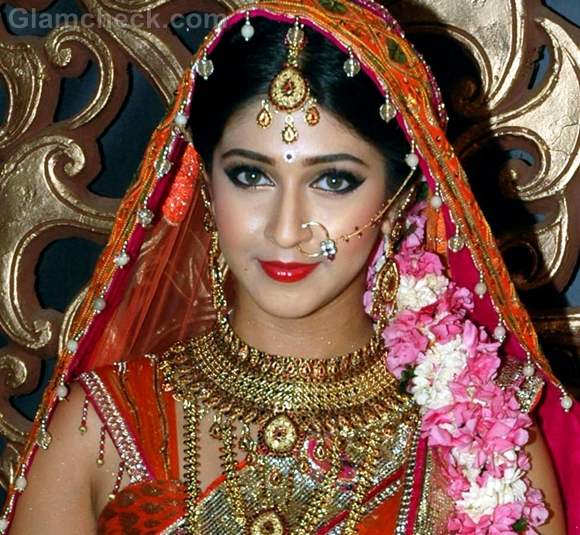 The makeup department went crazy with dark, dark eyes and red lips, finishing off by styling her hair in a long Parvati-esque side-braid (with fake hair, of course) and wrapping it up in pink and white flowers.
In case you're curious, the episode they were shooting for was telecast yesterday. If you missed it, catch the innumerable re-runs that play through the week.
Image: Indian Photo Agency