It's always interesting to see how celebrity kids will turn out. Will they be as good-looking and talented as their parents? Will they inherit the style sense, mystique or charm that their famous mothers and fathers embodied?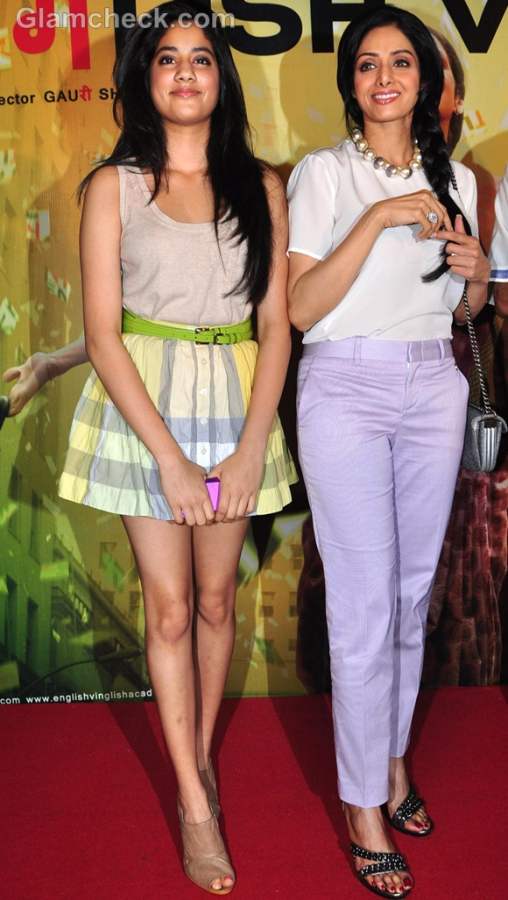 Sridevi with daughter Jhanvi
It's too soon to tell much of that about Sridevi's daughter, Jhanvi, but you can see that she definitely has a unique fashion sense from the outfit she threw together as she accompanied her mum for the first look of upcoming film "English Vinglish" in Mumbai, India on August 13.
Her Look
Summery and carefree
What she is wearing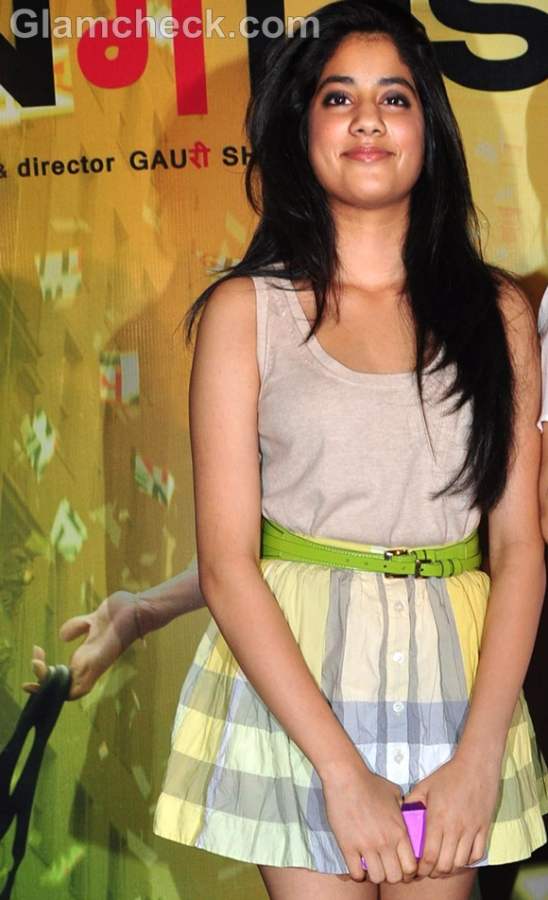 Jahnvi wore a short frilly skirt with yellow and blue stripes, her tiny waist accentuated by a striking green belt. She paired it with a cute baby pink tank top. The outfit was accessorized with very trendy nude peep-toes and a pink box clutch purse. Her long, dark hair – very like her mum's – was left loose, styled voluminous and slightly wavy. She completed her look with a pink lippie.
Get the Look
Find a short frilly skirt with a high waistline and pair it with a matching tank top. Add a thin or broad belt – depending on your body type. Slip into a pair of wedges or strappy heels.
How & Where to sport the look
Instead of color-matching your outfit, raise the fun and style factor by color-blocking.
This outfit is great for summer wear, whether day or night. Since it is quite flirty, you can wear it for a fun first date or when you're trying to catch the eye of a cutie at the coffee shop. But why reserve your charm for the boys alone? Don this ensemble the next time you're going to a friend's birthday party or just to hang out with your girlfriends.
Image: Indian Photo Agency