To channel a bold face it's no longer essential  to apply loud unnatural hues to your skin. As Payal Pratap & Anand Kabra showed us , in their Spring / Summer 2013 show at Wills India Fashion Week – a bold face is only a brow away.
Strong eyebrows are making a beauty statement among many International celebrities as well as catching up with our very own Bollywood stars.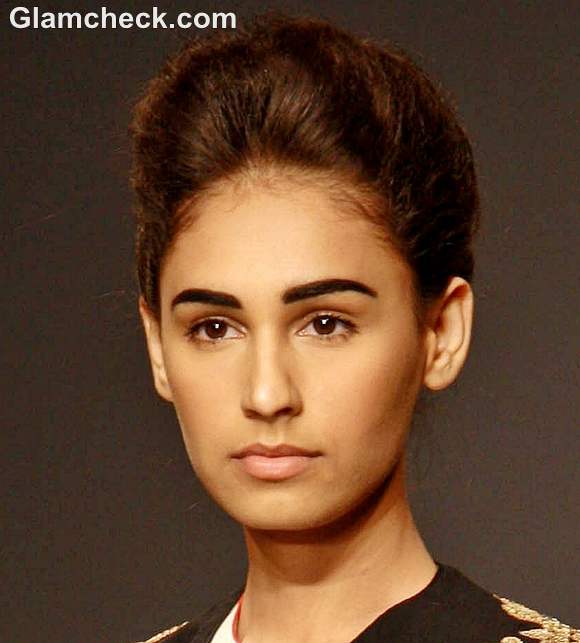 Bold Eyebrows with No Makeup Look – Indian Makeup Beauty Tips
The look on Payal's show had an impeccable balance of softness with nearly nude lips and eyes and the strength due to arched thick brows. This is a great everyday look – wear with minimal but stark silhouettes. Or sport it with an embellished or printed ethnic ensemble with your hair up in a bun or tied back to give maximum attention to the face.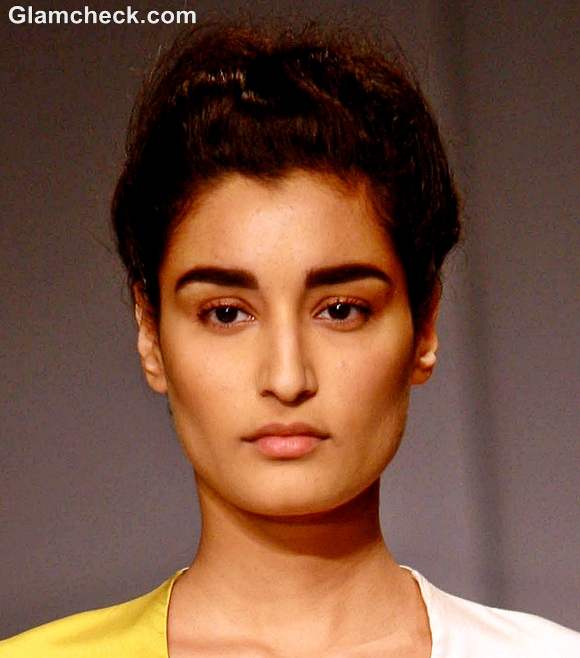 Bold eyebrows no makeup look – Indian Makeup and Beauty Tips
Follow these simple steps to attain the look.
Base
Step 1. For any look the very first step remains cleanse, tone and moisturize.
Step 2. Apply a cream based foundation to your face and evenly form a thin layer. The tone must match your skin. A shade lighter, will not make you look fair instead will make the makeup more obvious.
Step 3. With a concealer fill up/correct any blemishes that still appear . ( Read the tips for details )
Eyes
Step 4. Start with the eyes. Apply a fleshy eye color over the eye lids to brighten them up.
Step 5. Use mascara on your upper and lower lash-lines. This is a no kohl look but the trick is to apply a thin line inside the upper lash line. It adds definition.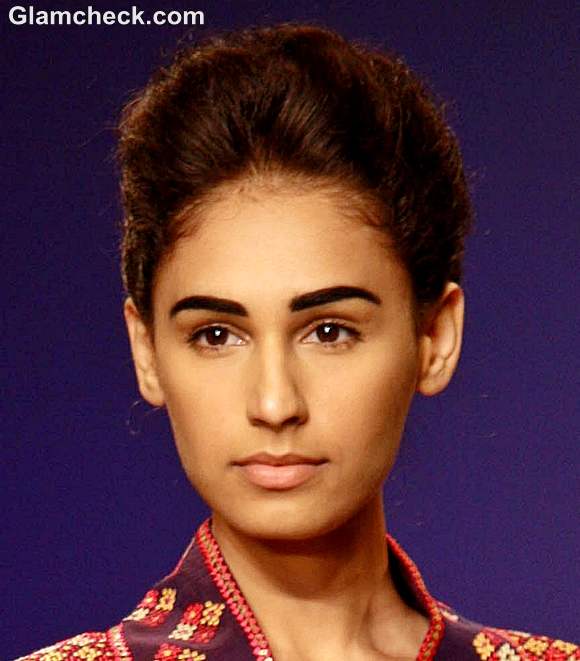 Bold Eyebrows no Makeup Look-Indian Makeup Beauty Tips-Payal Pratap Show
Eyebrows
Step 6. Next comes the brows. Use a matt brow pencil that matches your hair color. You could also go for a brow color instead and apply with angled bristle brush instead.
Step 7. Frame your eyes by drawing a natural looking but thick shape with a fine tip. Fill in the shape and comb your eyebrows into place.
Step 8. If you want perfect the look more finish with a brow gel or wax and set them into place.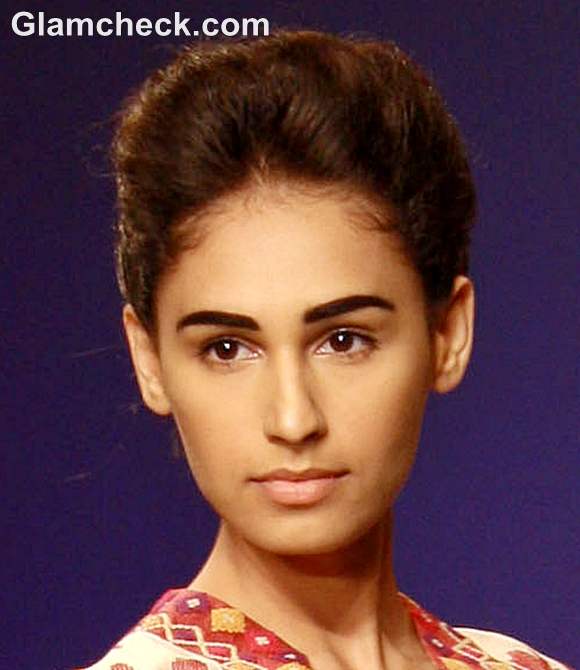 Indian Makeup Beauty Tips-Bold Eyebrows No Makeup Look
Lips and Cheeks
Step 9. Less is more here hence lightly blush your cheeks to avoid looking pale. Nothing more.
Step 10. Choose a suitable shade of natural pink or peach to apply on the lips. Moisturize before applying the color or you can exfoliate them too for that way they appear softer and more pink.
Tips
For this look getting the base makeup right is as important as the brows. Concealer first or foundation first confuses many women and the truth is both the methods are right – it depends from skin to skin.
If you do not wish to wear a foundation layer all over, use concealer to correct first and them apply foundation to blend in the obvious corrections. The downside it concealer tends to move when foundation is applied over it.
Wear foundation first if there are less blemishes, and use concealer only to fill in a few spots. The downside is it is difficult to blend the concealer afterwards.
Find the best way  for applying makeup base for yourself, and then sport this new-age bold look with elan and define a new standard of beauty.
IANS, Indian Photo Agency