Day 4 of the exciting Wills Lifestyle India Fashion Week Spring/Summer 2013 kicked off with pizzaz. Although several designers are making their presence felt, some leave an indelible mark on a deep and ancient part of you which you'd be hard-pressed to identify. Designer Prerna Bhardwaj was one such prodigy with her gorgeous collection intriguingly entitled Evolution of Thought.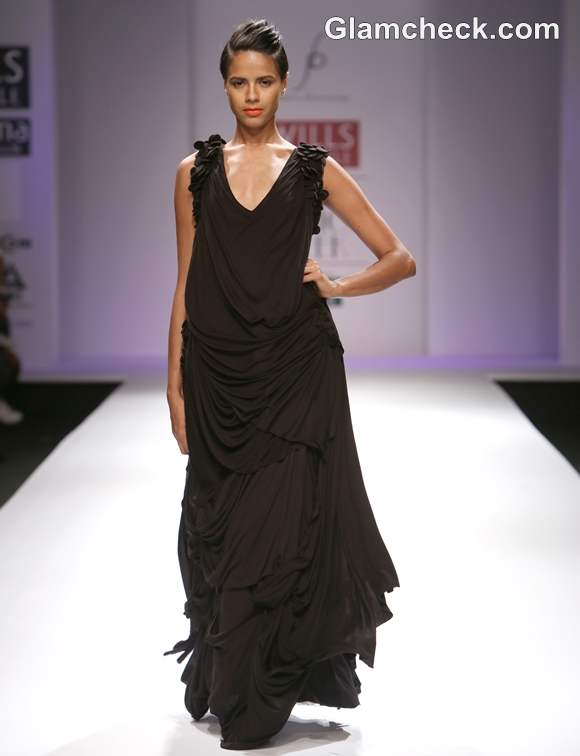 Prerna Bhardwaj Day 4 of WIFW S-S 2013
The silhouettes were mainly flowy with draping and ruffling creating gloriously feminine textures.
She also used intricate but understated embroidery to accentuate the collection without making it the focus of any outfit. Indeed, it was the subtlety of the embroidery which made the garments all the more exquisite.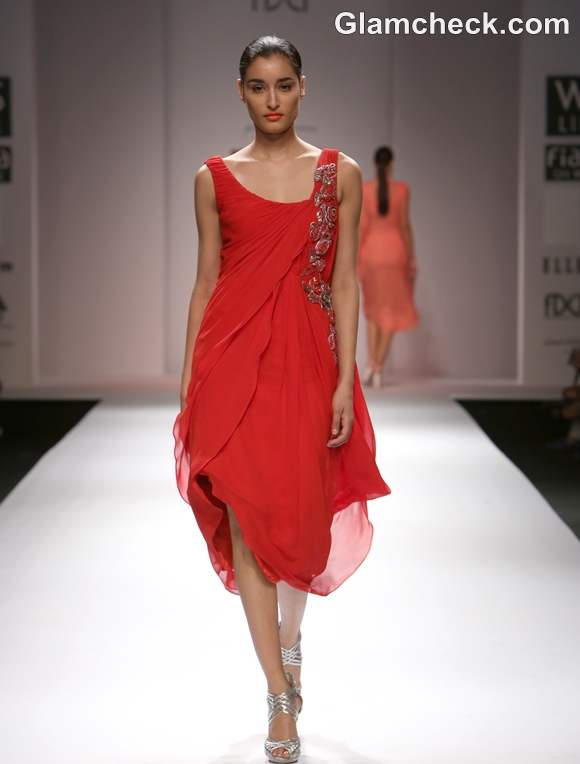 Although she used several colors in her designs she was more partial to warmer tones like red and orange
Strappy silver heels in peep-toe and gladiator styles accessorized most of the numbers.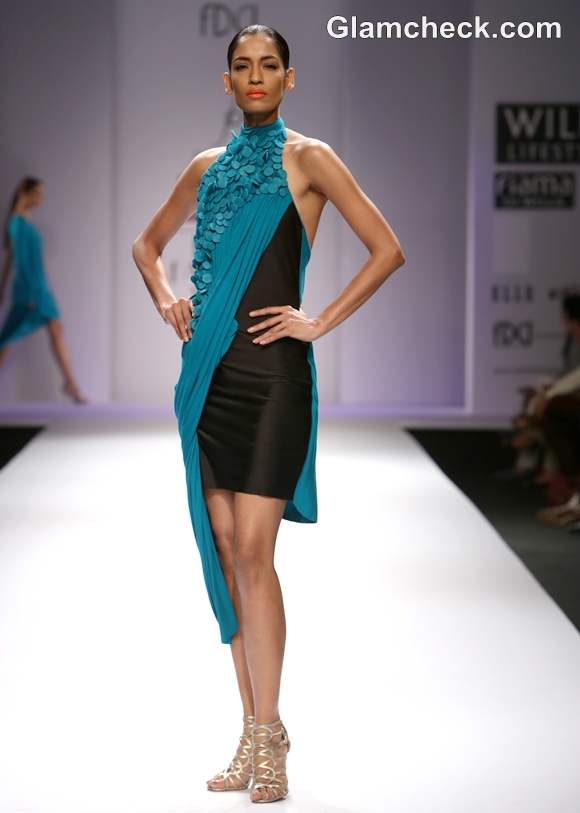 Prerna Bhardwaj WIFW S-S 2013 collection
Many of the models sported sleekly pulled back hairdos and the bright neon lippies in warm colors that have been so popular at WIFW this year.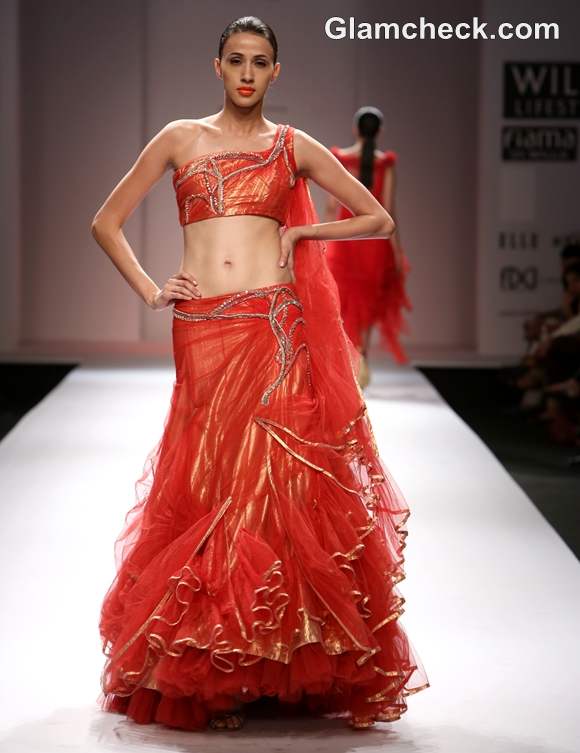 The high point of the runway show was characterised by a lovely Hasleen Kaur, Miss India World 2011, sashaying down the ramp in one of Prerna's beautiful designs.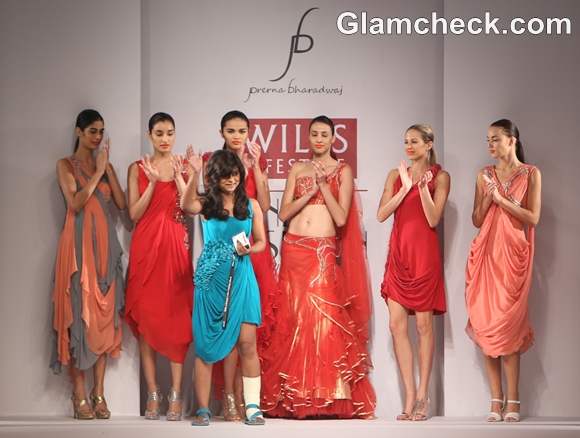 Prerna Bhardwaj WIFW S-S 2013-day 4
Prerna's collection was surreal, pulled right from the depths of a creative imagination and brought to life on the ramp without any of the nuances being lost in translation.
Indian Photo Agency