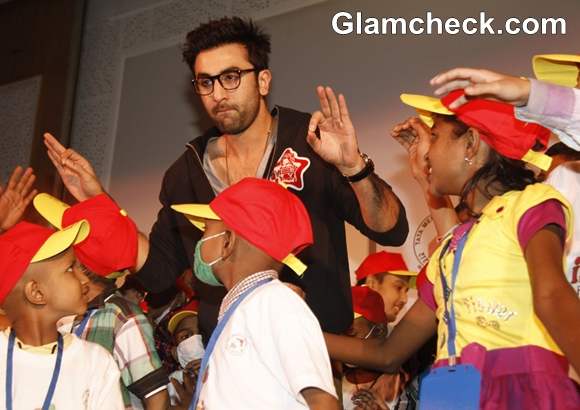 Ranbir Kapoor and Varun Dhawan were invited at the Tata Memorial Hospital by Hope Foundation, which works to, "bring hope to those with none and to change the lives of everyone" they come into contact with.
Ranbir Kapoor, Varun Dhawan, Anurag Basu, Shankar-Ehsaan , and Amol Gupte celebrated Christmas with the children who are afflicted with cancer at the Tata Memorial Hospital in Mumbai.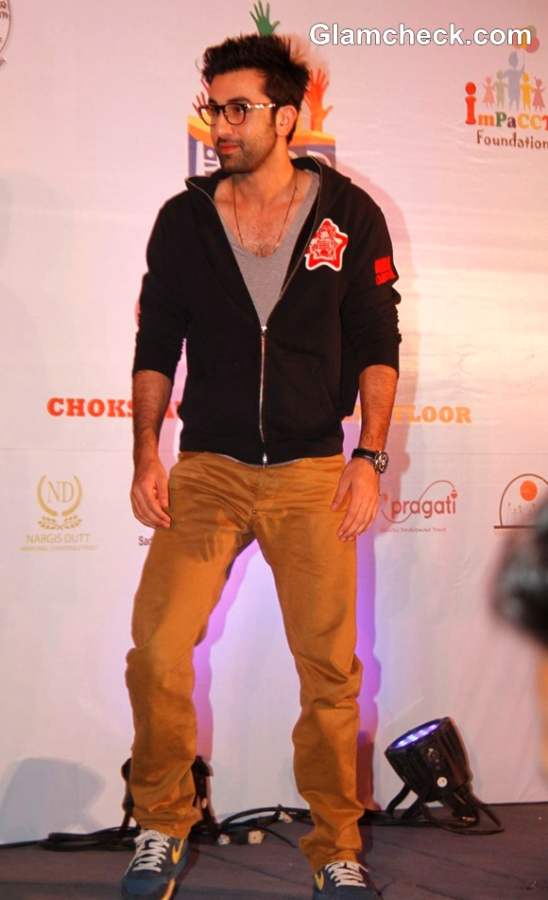 Ranbir Kapoor looked robust in a pair of ochre-yellow chinos, grey tee and navy sweatshirt with a varsity feel to it.
A pair of blue sneakers, chic black glasses and a watch completed his look.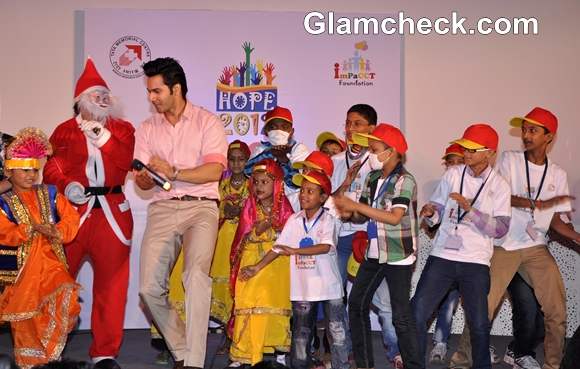 Varun Dhawan looked suave in a wheat coloured suit and pink shirt. I know, the pink colour code for men is a tad bit off, but it looked good on Varun. He carried it so well with his good looks and charming personality.
Anurag Basu was present with Ranbir Kapoor, while Shankar Mahadevan attended the event with Guitarist Ehsaan Noori, Amol Gupte was present with his wife and son at the event. Varun Dhawan shook a leg with the children, who also prepared a dance performance on Christmas. The show was named, 'Hope 2012 Colours' and it sure was a fun event as Ranbir mentioned that, "This is my first time here. It is a great initiative. There is nothing better than making children smile. Smile is the most important thing." We agree, Ranbir.
Ranbir Kapoor At Hope 2012 Event
Spreading a cheer on the faces of others is the mantra for a few Bolly men and we find it commendable! Men look so attractive and adorable when they play with kids, don't you think so! I know what escaped from your mouth just now, Sigh! Ranbir and Varun, how cute!
IANS