There's no doubt that Gangs of Wasseypur 2 is just as successful as the first movie. Bollywood actresses Huma Qureshi and Anurita Jha, who star in the film, have much to celebrate. Their venture has raked in millions within less than ten days of its release. So the cast and crew got together on the weekend to toast the news – sans alcohol, of course – at an Iftaar party in Mumbai on August 17.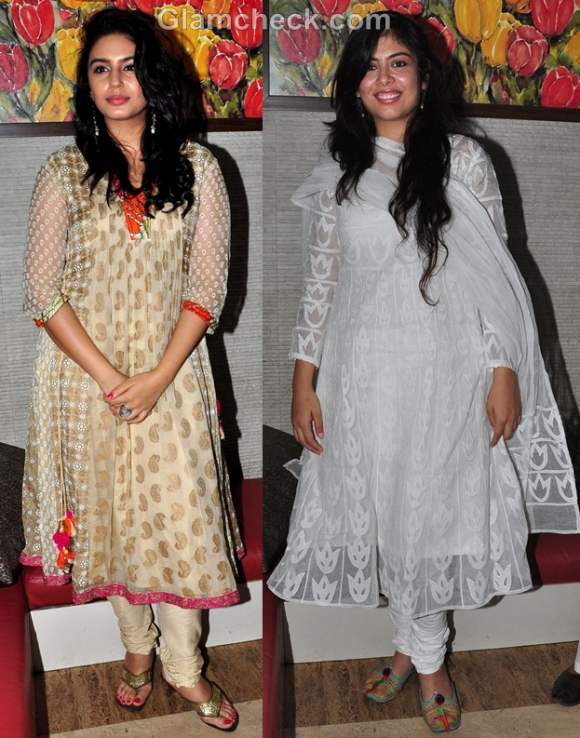 Huma Qureshi and Anurita Jha 
The leading ladies stuck to traditional attire for the happy bash. Huma and Anurita both wore churidars, although each exuded a different feel.
Huma was festive in gold and red while Anurita was serene in white. Both women left their hair in loose waves and wore dangle earrings to accessorize. Minimal makeup was the order of the day, and their looks were given the finishing touch with big smiles. 
Image: Indian Photo Agency