Bollywood actress Bhagyashree's still got what it takes to get noticed on the red carpet. Take a look at her rocking summer outfit as she attended the India International Jewellery Week 2012 (IIJW) in Mumbai on August 21.
Her Look
Casual with a hint of glam
What She Is Wearing:
Yellow pants with white shirt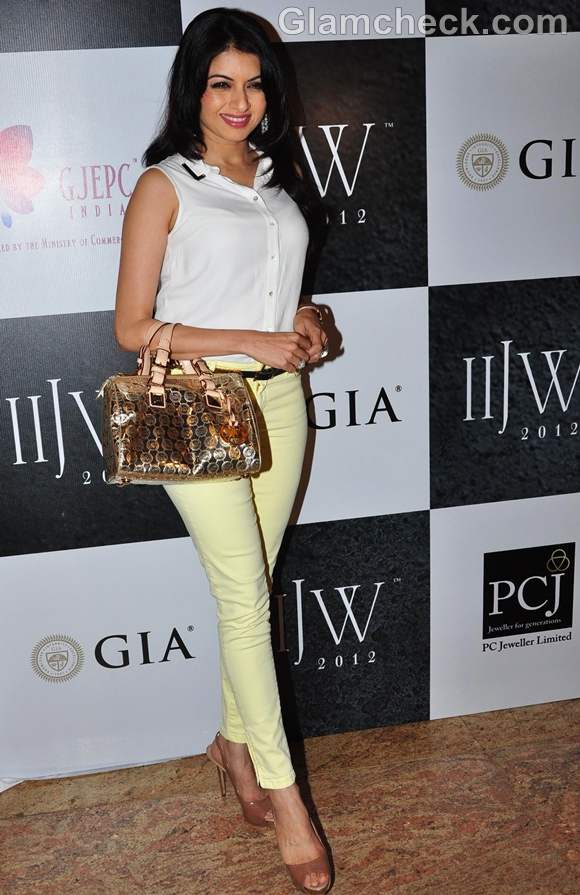 Bhagyashree poured her enviable figure into a pair of tailored yellow pants, pairing them with a white sleeveless front-buttoned shirt. A slim black belt added definition to her waistline and the ensemble.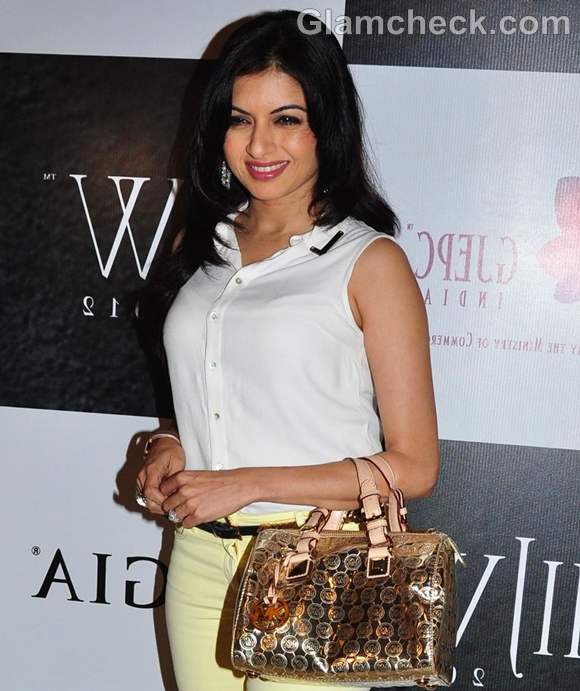 The beauty accessorized with dangle earrings, a gold cuff bracelet, finger rings, a gold handbag and beige peep-toe heels. She finished off her look with wavy hair, pink lips and dark eyes.
Get the Look
One of the reasons Bhagyashree looks so great is because her clothes are tailored to fit. Those pants would not have looked as good if they were an inch longer or were gathered up at her ankles. So make sure that the pants you wear to imitate this look firstly fit you well and secondly are tailored at the hem. When your pants are tight, a slightly loose-fitting shirt is the way to go. This forms the casual bit of your ensemble. Add the glam with sassy heels and eye-catching accessories.
How And Where To Sport The Look
There is no end to the number of places where you can pull off this look. Work, brunch, shopping, going for coffee or a movie with friends, a casual meet-up with co-workers or dinner with the in-laws. 
Image: Indian Photo Agency