You don't have to buy new clothes all the time to look good or trendy. In fact, many designers claim that you can have only 10 basic items of clothing in your wardrobe which can be recycled and combined to create stylish outfits for months. That is entirely possible, especially if you get your accessories right – a task which is far harder than picking out an outfit, and one that is far more instrumental in the success of your look. Designer Masaba Gupta shows us that as long as you accessorize well, you can make even a basic outfit like jeans and a shirt look like something off the runway.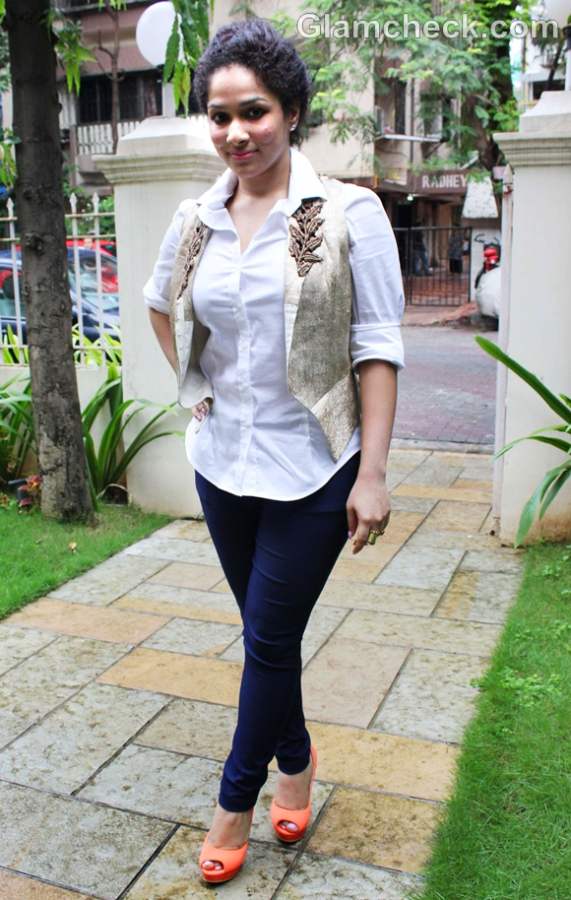 Masaba built her look on the most basic of all outfits – navy skinny jeans, a staple in most wardrobes today, and a simple white front-buttoned shirt with the sleeves rolled up to the elbows. Now let's take a closer look at the cool way in which she has accessorized her outfit.
Gold Waistcoat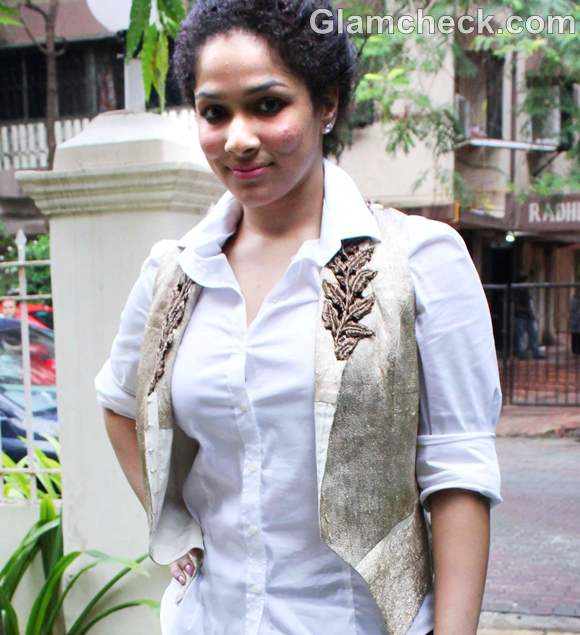 She added a dose of high glamor with a gold waistcoat which boasted leaf detailing on the lapels. We have thought of wearing waistcoats before, and have seen many celebs sporting a variety of waistcoats. This is, however, the first time we've seen a gold one and we think it's a pretty great idea. What an unexpected color choice! And the detailing is stupendous!
Bright Heels
Go south of the outfit for the next accessories transform her casual look – orange peep-toe heels. How many times have you seen someone sport orange shoes? Not often, we're sure. The color is a great choice for this outfit in particular because it is the perfect contrast for navy blue. Although bold, the shoes in no way overshadow the elegance of the ensemble or indeed even seem out of place.
There's a visual symmetry from top to bottom, the color and form of which come together beautifully to create aesthetic appeal.
Image: Indian Photo Agency