White is a classic color that you can wear in all seasons, regardless of the current trends. White is like an empty easel – it gives you a background on which to fashion your mood of the day. You can wear almost any color with white and find that it makes a lovely combination in its own right. Not sure how to go about pairing colors with your whites? No problem. Bollywood celebs are no strangers to teaming white with bolder colors.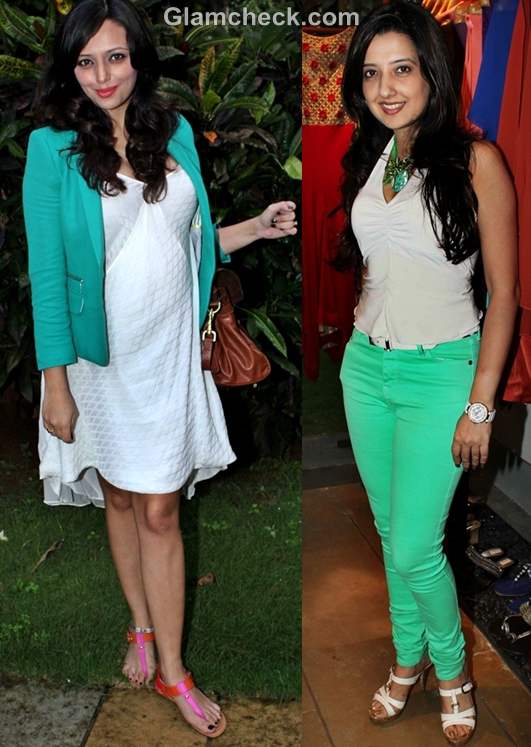 Indian celebs Amy Billimoria and Nisha Rawal teach us how to team white with green.
Fashion designer Amy Billimoria is very hip in her minty green pants and sleeveless white blouse. We love how she has infused that color combo into her accessories as well – strappy white heels, a white wrist watch and a green neck piece that perfectly matches her pants.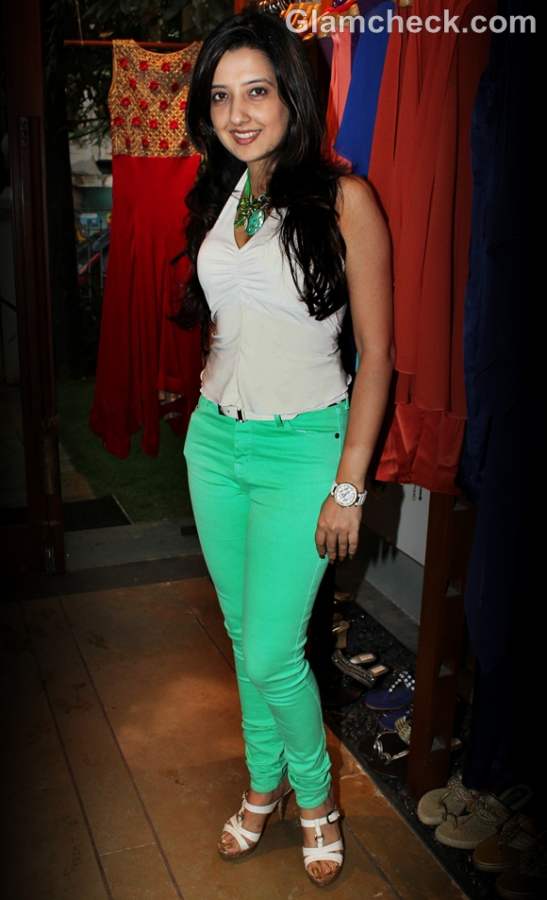 Amy's is a confident, practical look that nevertheless exudes high style.
TV actress Nisha Rawal goes with a more girly look in a flowy white dress, pairing it with a green blazer. The asymmetrical hemline of her white dress is quite summery, as are her delightful orange and pink sandals.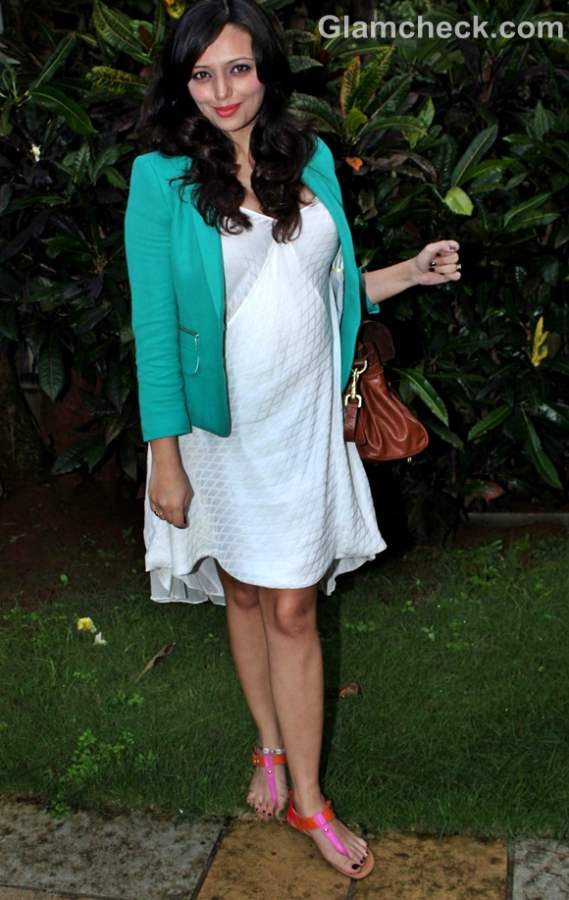 The green blazer serves to add sophistication to her look. We love the coral lipstick she's used to brighten up her ensemble. The contrasting shade brings an interesting pop of colour and contributes to the success of her look.
Style Tips
If you're not too confident of the bolder color in this combination, then allow white to be a large part of your outfit and relegate the color to a smaller part of it. For example, you can sport a white dress and wear a thick green belt or drape a green stole around your neck.
Once you are more confident that you look good in the color combination, you can take to adding more color to your ensemble. Summer is a great time to try this out if you haven't already. The season simply calls for more color.
Image: Indian Photo Agency