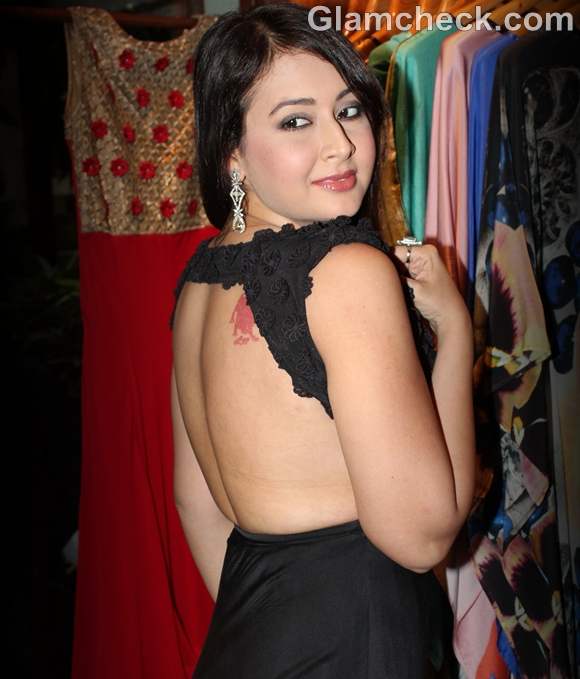 Bollywood actress Preeti Jhangiani is all set to make a comeback to film after enjoying the last few years off to get married and have a baby. Judging by her outfit at a recent event, she seems to be all set to be in the spotlight again.
Her look
Elegant
What she wore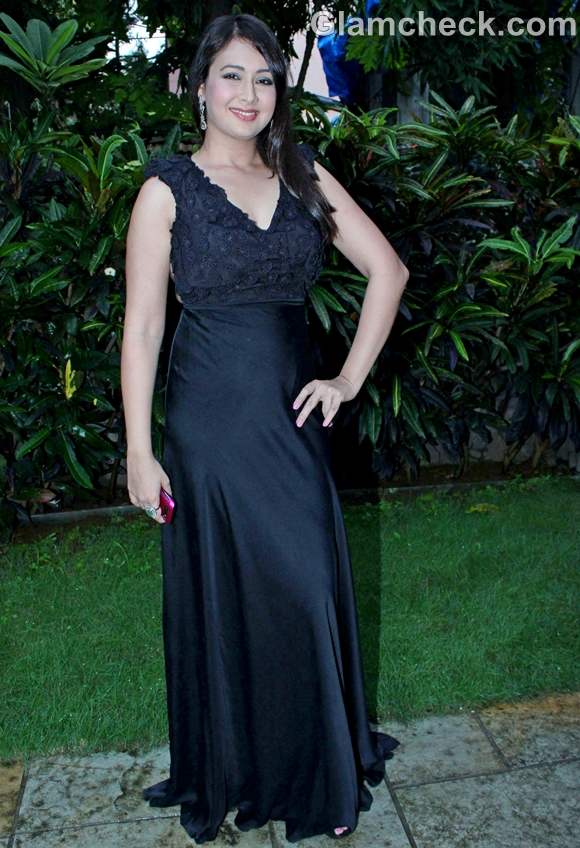 Preeti donned a floor-sweeping black gown with a textured floral bust giving way to a flowing silk skirt. The sleeveless number did a great job of smoothly camouflaging her curves. But it did not take away from her innate sex appeal. The back of the dress had a scintillating cutout which served to remind us of her film avatars during her early days. She accessorized her ensemble very simply with dangle earrings, a turquoise-stone ring and black peep toe heels. Red lips and subtle black eye liner completed her look.
Get the Look
A full-length black dress is a more modest take on the little black dress if you're shy about showing off your pins. A simple black dress can be your go-to for most formal occasions which are held in the evening. You can keep it simple with minimal bling and makeup or go all out with statement jewellery and dramatic makeup.
Where and how to sport the look
This is an evening wear look which is better suited for events and occasions than clubbing or a fun night out with friends. So it would be perfect for a wedding or anniversary celebration, a black-tie affair, or a formal dinner at your boss' house.
Image: Indian Photo Agency