We knew that glasses were making a big comeback this year. The spectacled look has been popular on the ramp as well as on the red carpet across the globe. It makes its foray into Bollywood with Indo-Brit actress Jiah Khan.
Her look
Nerdy Hottie
What she wore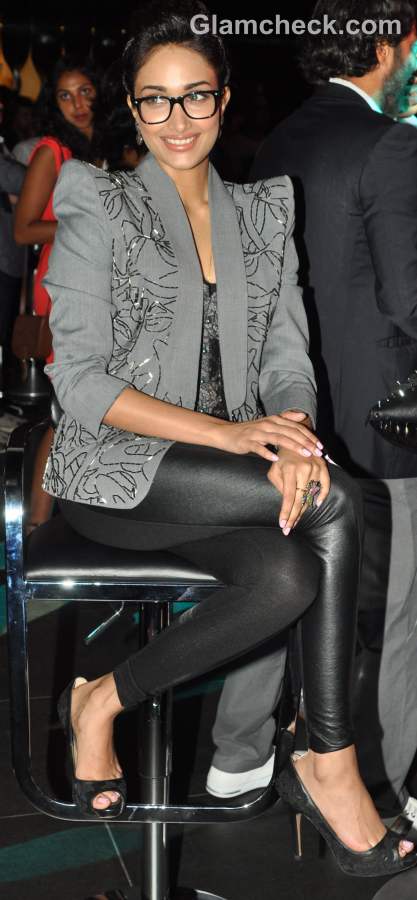 Jiah Khan donned a shimmery black blouse with tantalising leather leggings, upping her elegance with a grey blazer featuring silver floral embroidery. She accessorized with a large ring, black peep-toe heels, and very sexy black framed glasses which were the focus of her look. A neat updo and natural makeup completed her look.
Get the Look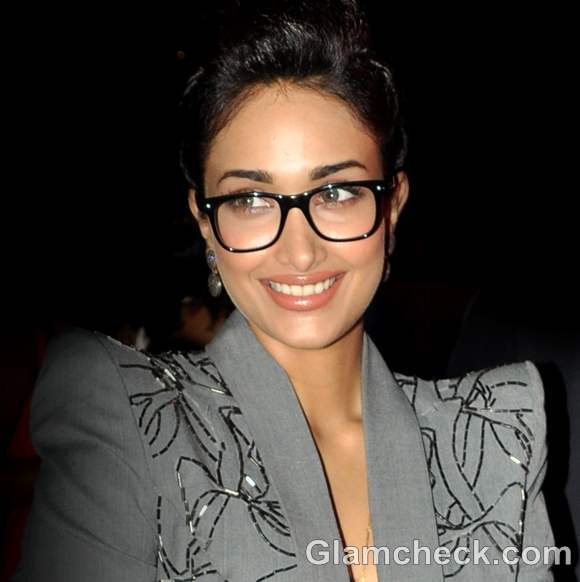 The geeky look is only called so because of the big glasses. Do not take the name too literally and ignore the rest of your ensemble if you want to look stylish. Greasy hair, patchy skin and a poorly-put-together outfit don't qualify.
The best way to pull off a nerdy look with spectacles is to glam up the rest of your outfit. Even if it's just jeans and a tee, infuse some oomph with high heels and style your hair in a simple but neat updo with strands left loose to fall down the sides of your face.
How and where to sport the look
This look is perfect for trendy work wear but also for a formal evening do like a dinner party. But why reserve it just for then? Trying to impress the hottie at the coffee shop? Doll up in this getup and sip on a steaming cuppa while reading the latest bestseller (or pretending to). He won't be the only one noticing.
Image: Indian Photo Agency