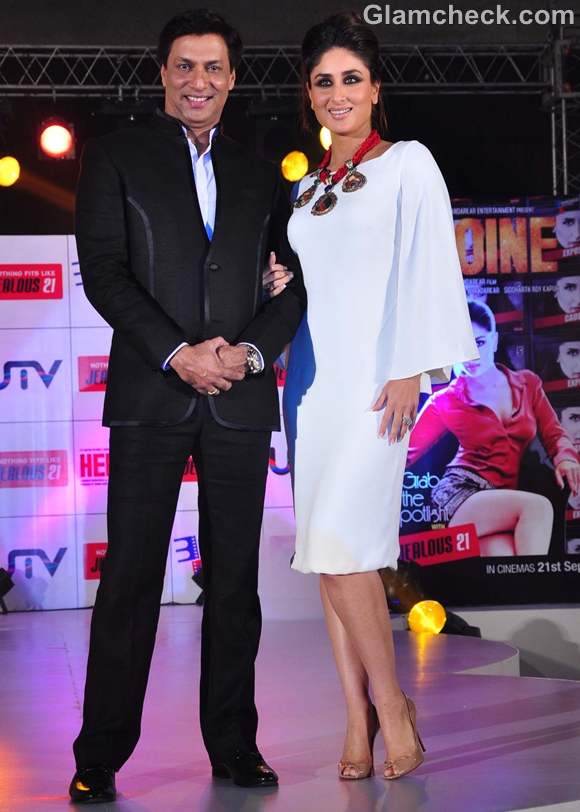 Fashion brand Jealous 21 launched a new line of clothing inspired by the Bollywood film Heroine. The star of the movie, Kareena Kapoor, along with the director, Madhur Bhandarkar, were the guests of honor at a fashion show that presented the new range in Mumbai on September 1.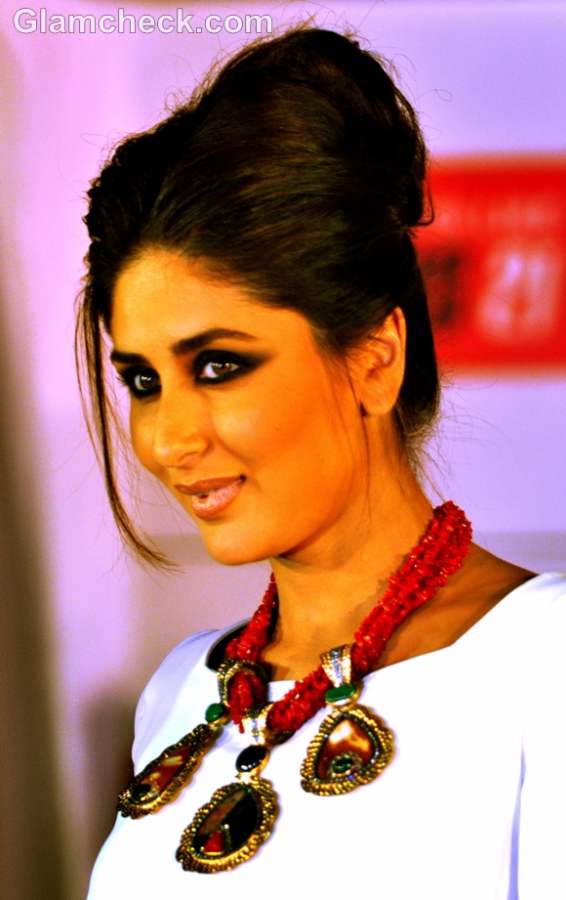 Kareena Kapoor was clad in an inspiring ensemble that was itself worthy of being on the ramp. She wore a knee-length white dress with sleek bell sleeves from Osman (London brand), accessorizing with a pair of nude Christian Louboutin peep-toe 'Banana' pumps and a colorful statement necklace fashioned from red beads and exotic stones.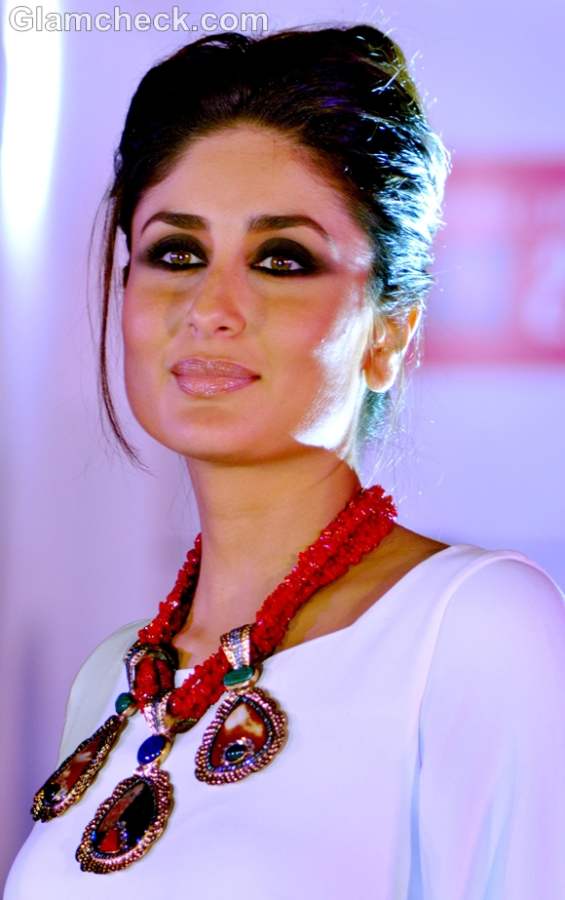 The most radiant part of her look was her hair and makeup. Her tresses were swept back in an elegant updo with a wisp left loose on the side. Her darkly-lined smoky eye makeup fired up this ensemble, imparting the oomph deserving of Bollywood's leading lady.
Image: Indian Photo Agency