We have always loved Anushka Sharma's fashion choices but this time, as she revealed her looks for her film PK, she has won our hearts. The pixie cut looked simply adorable on her.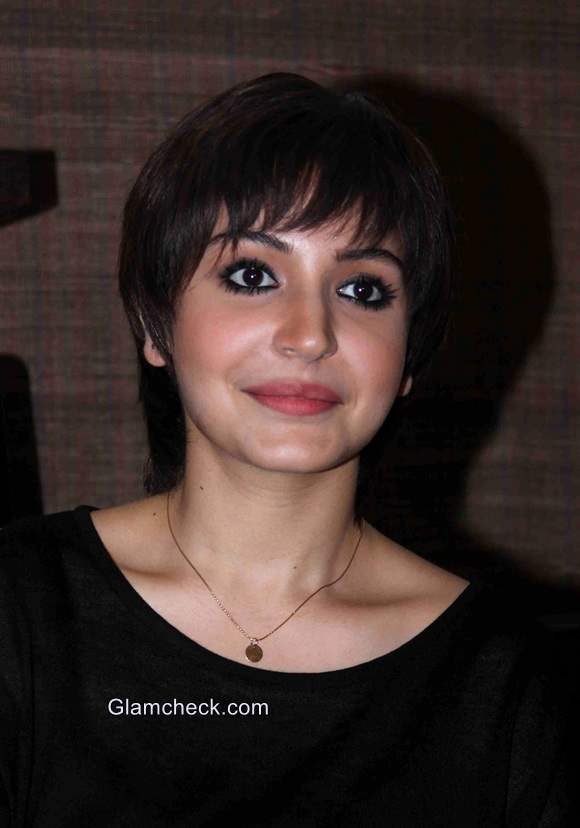 Anushka Sharma new pixie look for her film PK at a media event in Mumbai
Her new looks were revealed at a media event in Mumbai for the highly anticipated film PK, on 16th October, 2014.
Well, she did inform her fans that she did not chop off her long locks but opted for a wig to sport this look in the film. But after seeing this, we won't mind her going pixie at all. Don't you think so?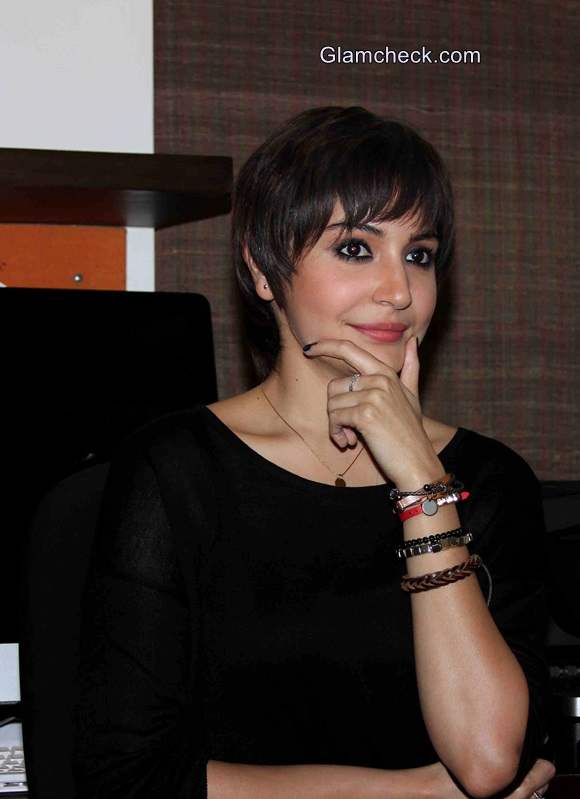 Anushka Sharma new pixie look for film PK
Her make-up included lots of heavy mascaras with thick dark kohl eyes, blushed cheeks and deep rose pink lips. The heavy make-up did take away from the whole sassy look, we would have preferred a slightly toned down makeup. But she looked absolutely fab anyhow.
She sported an all black look in black top, black skinny jeans and white & gold sneakers. We heart Anushka's smart casual look.
Anuskha sported not just one or two but four different looks for the film in one of the film posters. What do you think of Anushka in a pixie look?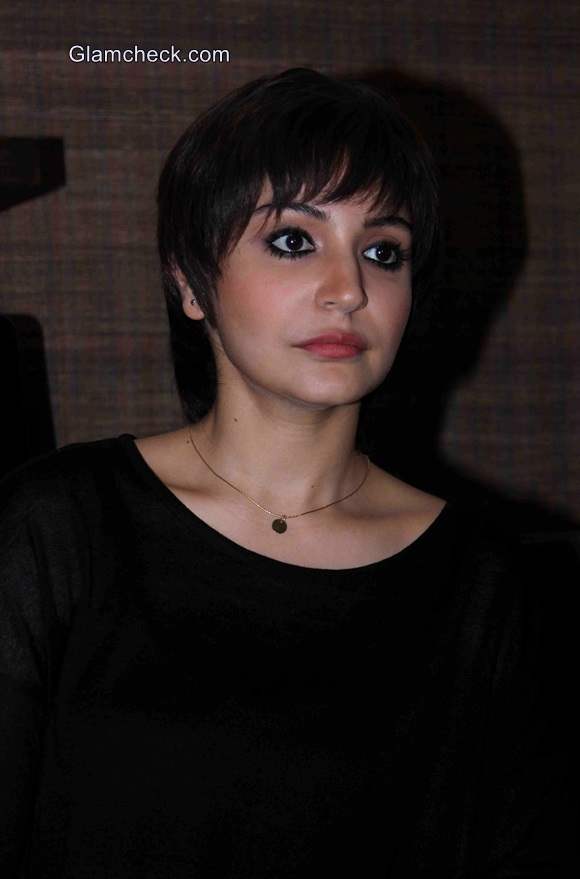 Anushka Sharma pixie Haircut in film PK
Anushka Sharma new look for her film PK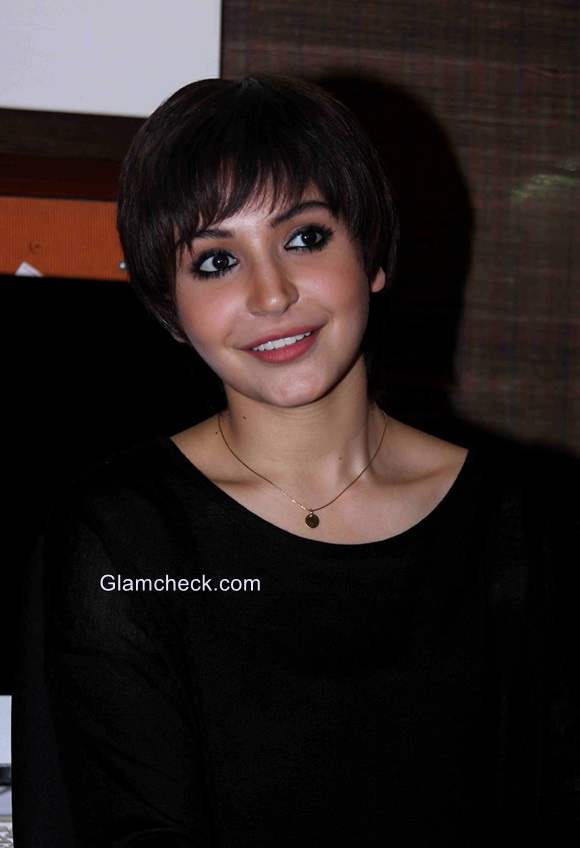 Anushka Sharma new pixie look for her film PK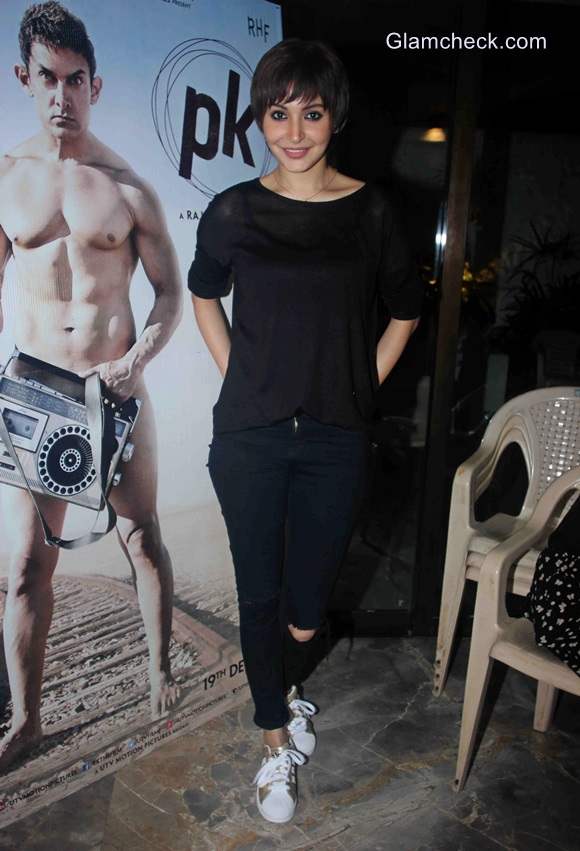 Anushka Sharma new pixie haircut look for her film PK
Solaris Images