Bollywood actor Akshay Kumar was spotted vanquishing evil on the occassion of Dussehra with union minister of the Luv Kush Ramlia Committee in New Delhi, India on October 13, 2013. The Khiladi star was the main pull of this year's celebration and thousands of people came out to see him. He posed with a bow and arrow which he used to shoot at an effigy of Ravana.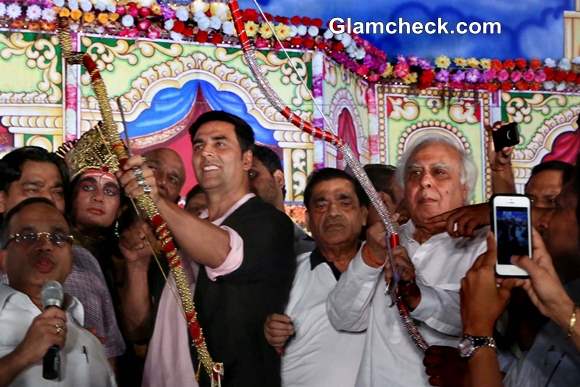 Akshay Kumar Celebrates Dussehra in New Delhi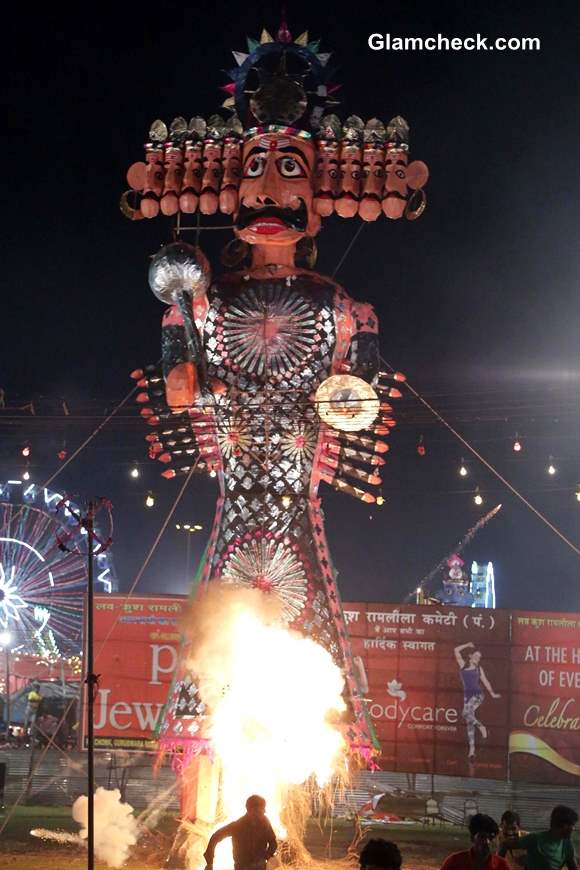 Dussehra celebrations 2013 in New Delhi
This is a first that anyone other than a politician has participated in the annual ritual and the decision was well received as evidenced by the loud cheers and applause from the crowd.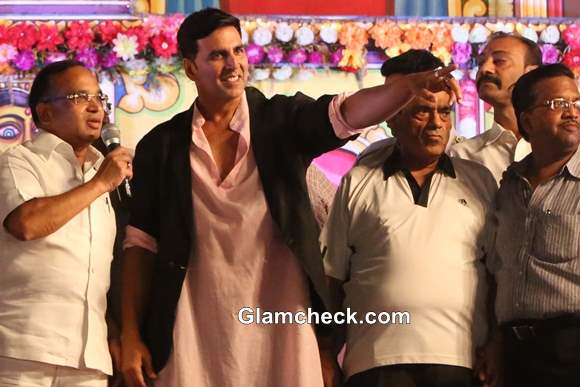 Akshay Kumar at Dussehra Celebrations  in New Delhi
Making the move this year to invite Bollywood celebs has been a good idea, said a rep for the committee, as attendance to the Dussehra functions multplied manyfold. They had even had veteran actress Hema Malini visit the Luv Kush Ramlila the day before, another crowd-puller that was a huge succcess.
Akshay Kumar Celebrates Dussehra 2013 in New Delhi
The reason they had to pull all stops was because there was an important cricket match going on that day (Indis-Australia) and the organisers knew that they'd have to do something different to get people away from their TV sets and out of their homes.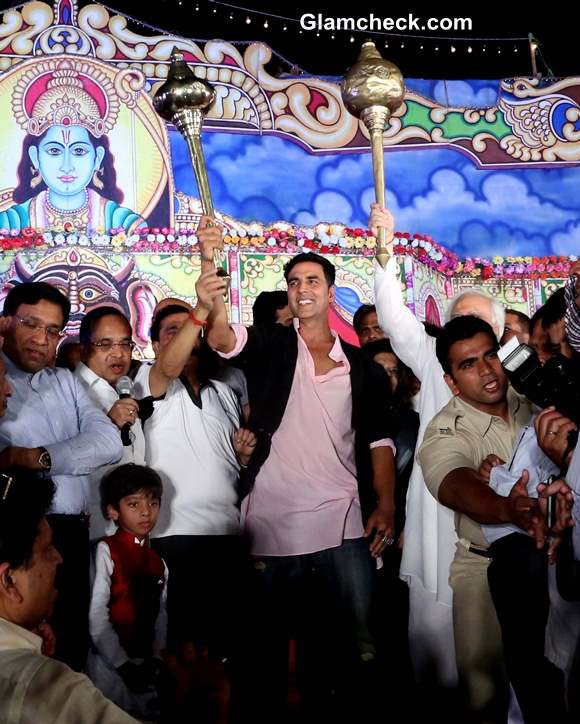 Akshay Kumar Celebrates Dussehra in Delhi
Appreciating that this was a diversion from how things are normally done, Akshay said that he was honoured to be invited to the function and called up on to participate in the ritual. He also mentioned that he was happy to be in Delhi again as it was where he had grown up and he had good memories of the place.
Akshay will next be seen in the action film Boss which premieres on October 18, 2013. 
Indian Photo Agency