The look of the day spelled Classy Casual at the music launch of India's Champion Boxer, Mary Kom's film biopic 'Mary Kom'. The launch was carried out in a boxing ring in keeping up with the theme of the movie.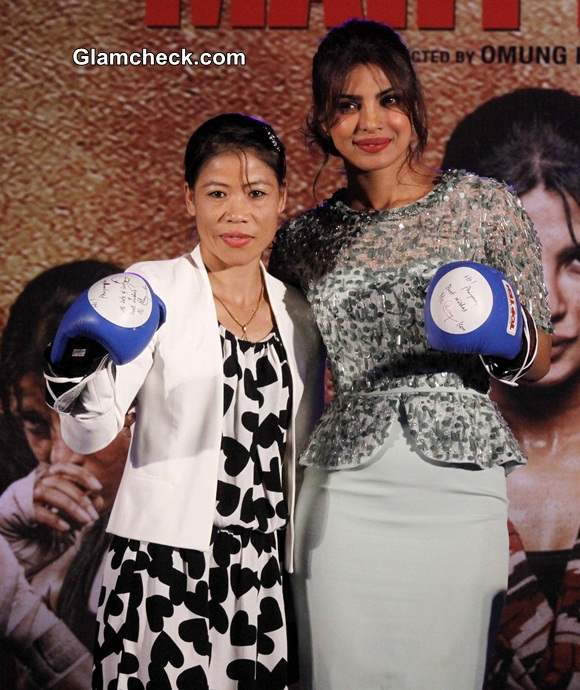 Music launch of film 'Mary Kom'
Mary Kom donned a cute black heart printed dress paired with classic white summer blazer. We did wish however that she had opted for a different pair of footwear.
Her husband, K Onler Kom went for a classic blue shirt and jeans, accessorised with a chunky wrist watch. Darshan Kumar, who played K Onler Kom in the film looked dapper in a white shirt and ripped denims, paired with a colored summer blazer.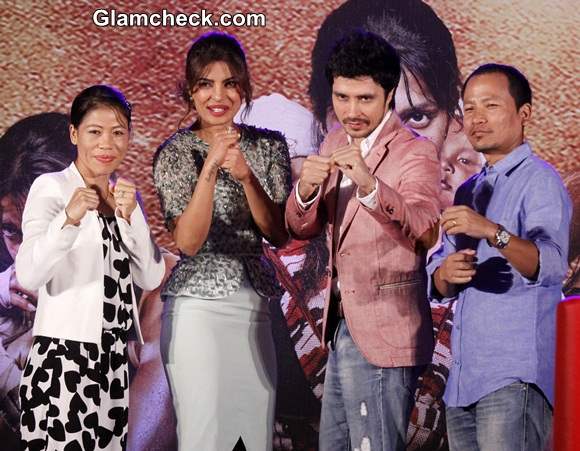 Music launch of film Mary Kom 2014
The heroine of the movie, Priyanka Chopra spotted a more glamorous look. She wore her statement fitted body con dress in a light grey color which was complimented by an embellished peplum top.
Priyanka Chopra always manages to look gorgeous but her fashion is always umm…predictable. The usual hairstyle, usual make-up and usual dress style, can we wish for a surprise the next time Priyanka?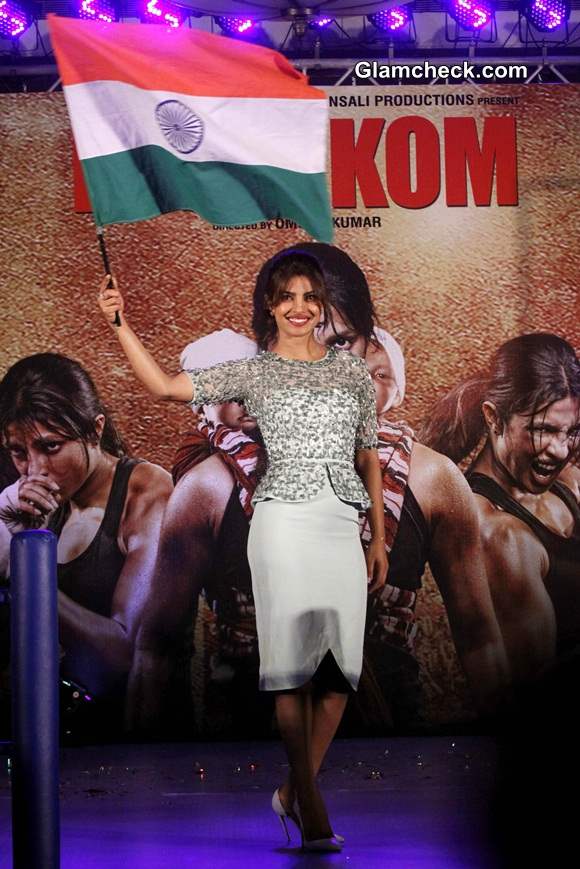 Priyanka Chopra at Music launch of film Mary Kom 2014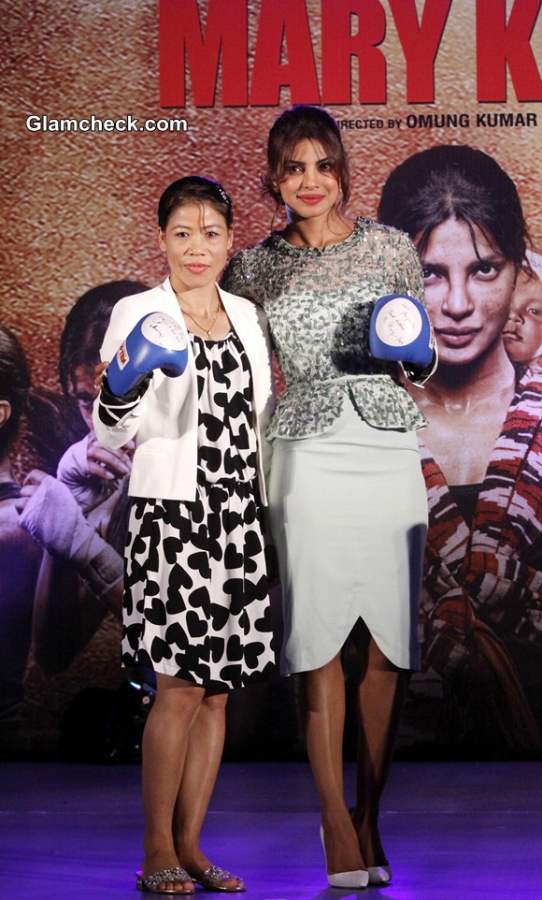 Priyanka Chopra Music launch of film Mary Kom 2014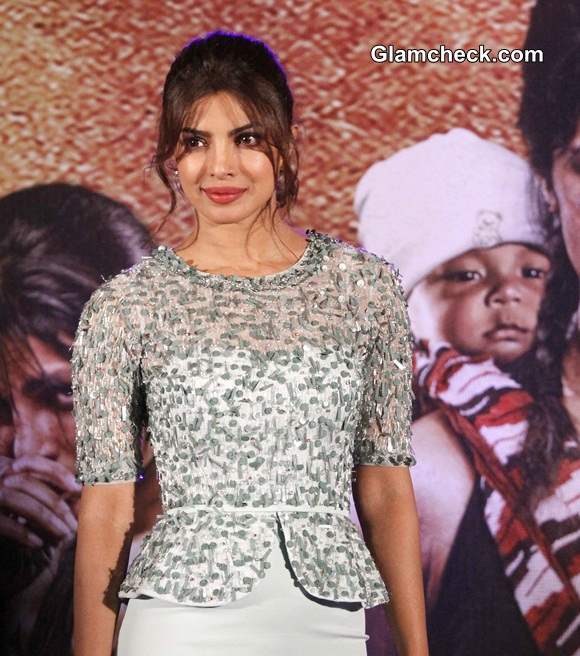 Priyanka Chopra 2014
Priyanka Chopra 2014 Pics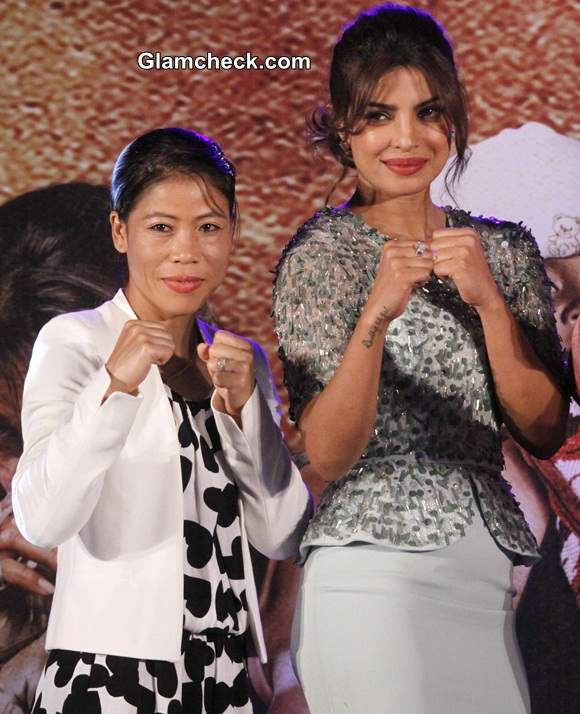 Priyanka Chopra 2014 Pictures
Solaris Images