Bollywood actresses Kangana Ranaut and Lisa Haydon promoted their upcoming film "Queen" in Mumbai, India on February 24, 2014.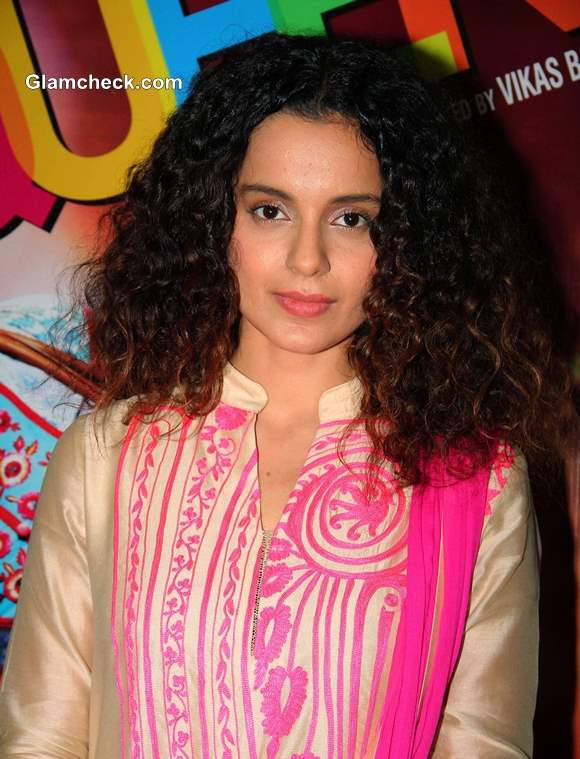 Kangana Ranaut Promotes Queen in Mumbai
The two ladies became very good friends while shooting for the film, but their personal styles were world's apart at this event. Lisa had a chic, sporty vibe going in a sleeveless black blouse with zipper detailing down the front, black leggings and black platform heels. Multiple rings and long, wavy hair completed her look.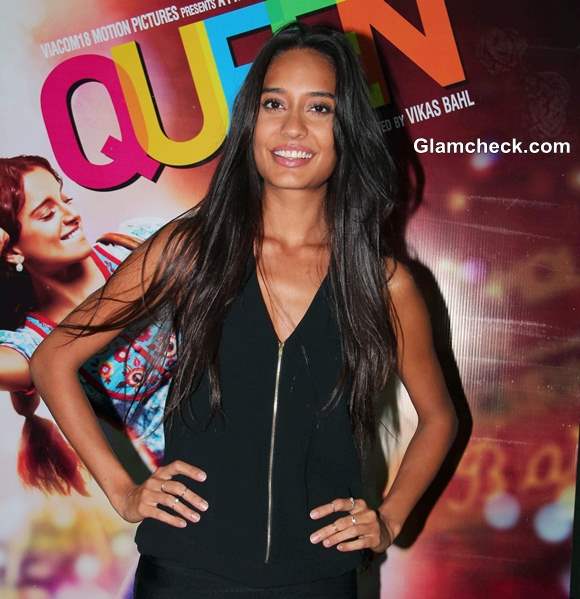 Lisa Haydon 2014 in Salwaar Kameez at Queen Promotions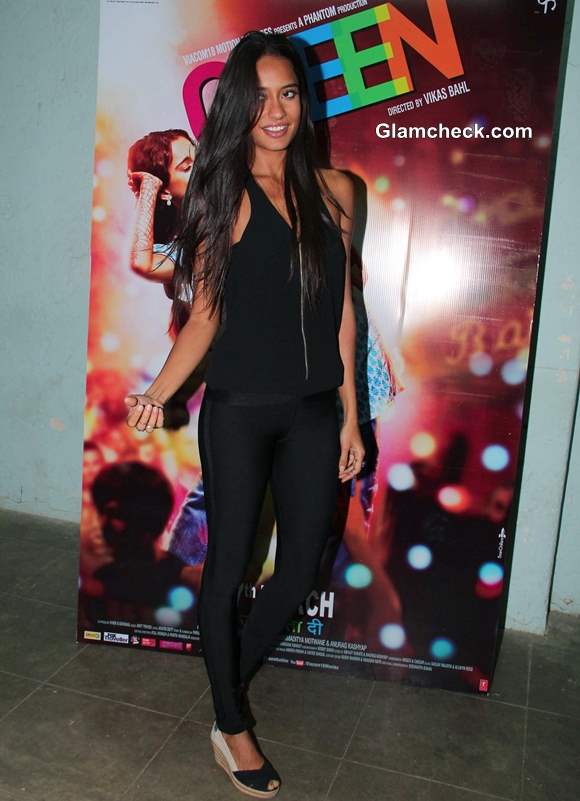 Lisa Haydon 2014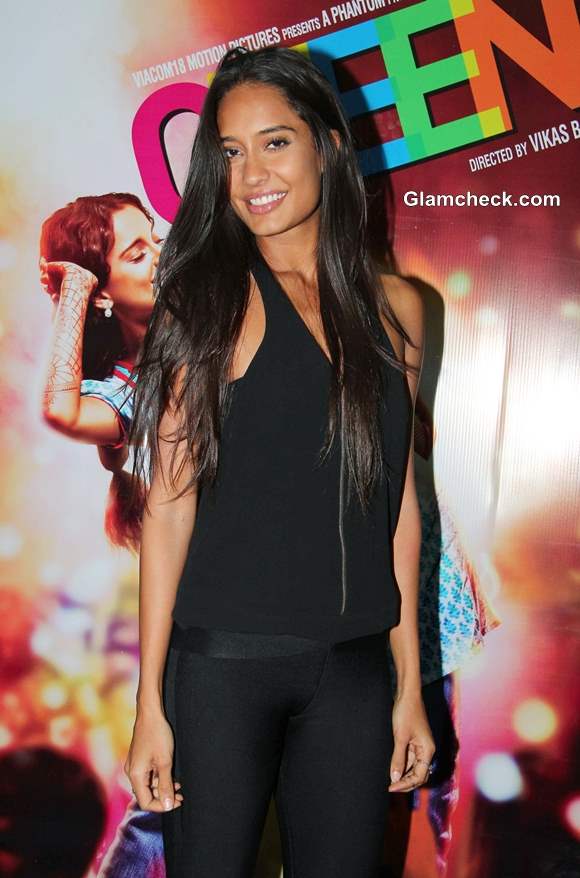 Lisa Haydon 2014 at Queen Promotions
Meanwhile, Kangana looked like the quintessential Indian girl next door in a full-sleeved gold salwar kameez with pink embroidery on the front. Pink strappy heels were her only accessories. She rounded out the ensemble with abundant curls and natural makeup.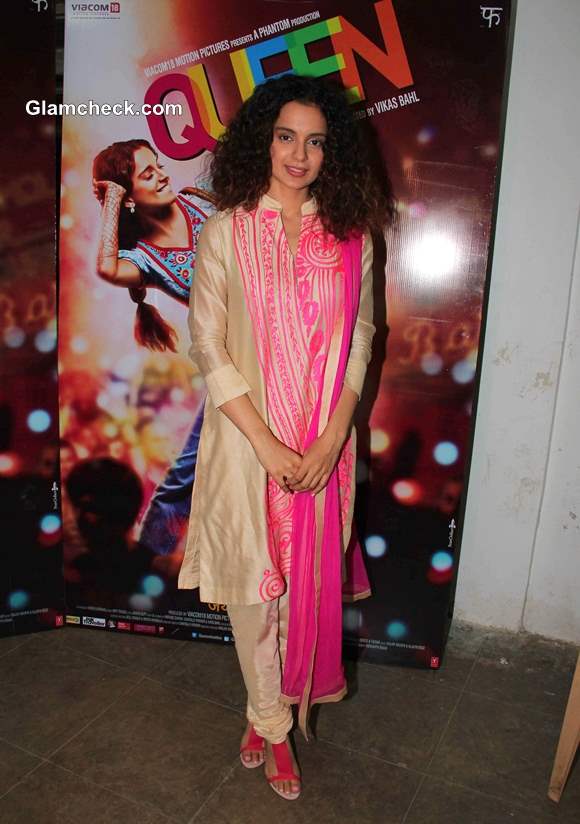 Kangana Ranaut in Salwaar Kameez at Queen Promotions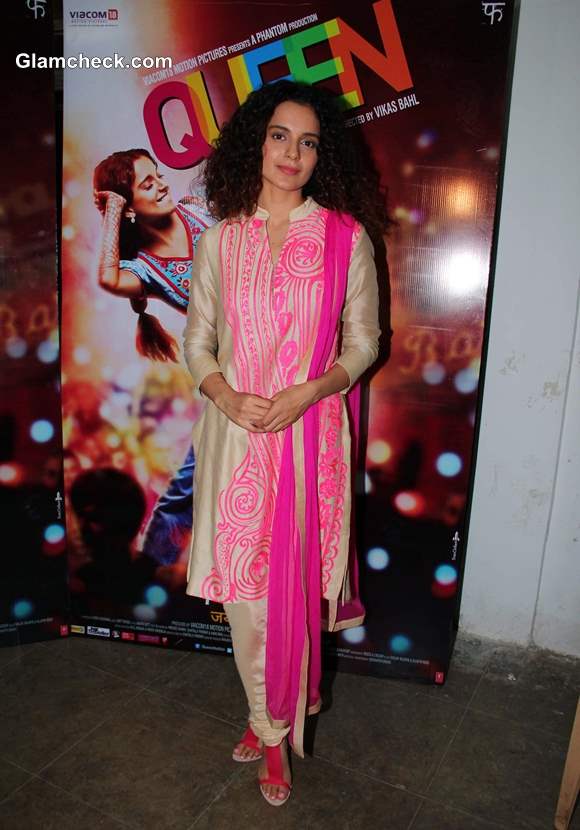 Kangana Ranaut 2014 in Salwaar Kameez at Queen Promotions
Kangana has had her fair share of disappointments lately. Her last film, Rajjo, didn't do so well and she just found out that two films which she had already completed shooting for – I Love New Year and Ungli – will never see the light of day. So she is pinning her hopes on Queen and her other release in 2014, Revolver Rani.
Still, she remains upbeat. Regarding the shelved films, she said that she had been paid for her work so she has no reason to worry. Here's wishing her better luck this year. Queen will release on March 7, 2014. 
Solaris Images