Sometimes, the creations you see on the runway can seem quite dramatic. You may think 'God! I couldn't wear that!' That's actually a common reaction from ordinary folks like you and me. The clothes on the runway are designed for flair and they usually have a touch of whimsy. Not ensembles you can sport on a daily basis. So although you may follow fashion shows with great keenness, you may not always find ideas for how to dress everyday. However, that's something you can easily discover by taking a look at the wardrobes of the folks behind the fashion.
What fashion designers wear everyday is not only an accurate representation of what is trendy but also what will last beyond the trend. Today, let's take a look at fashion designer Nida Mahmood as she attended the 8th Edition of Seagram's Blenders Pride Fashion Tour Preview 2012 (BPFT) in Mumbai, India on September 2.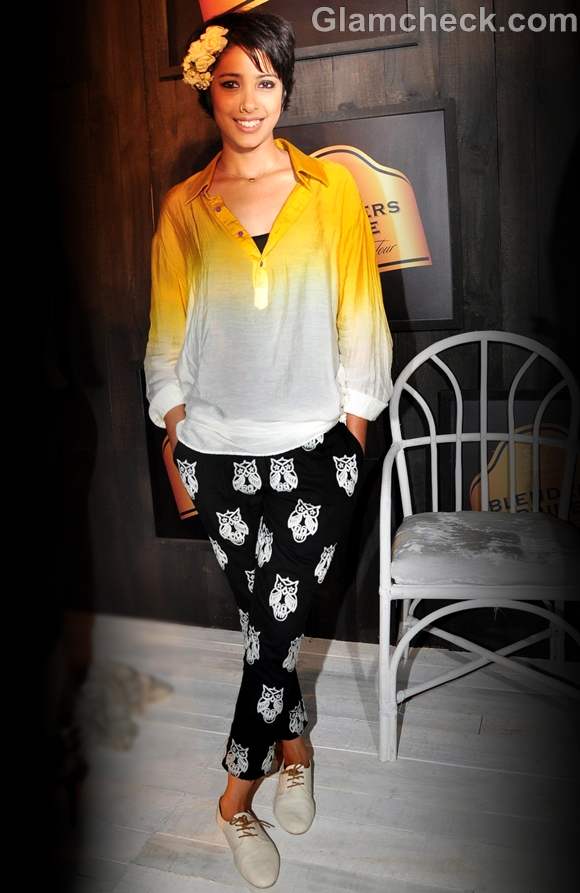 She wore a loose-fitting yellow and white shirt with a black tank top underneath. She paired this with black pants with a white owl print and accessorized with off-white lace-up shoes, a heart pendant and a simple gold nose ring.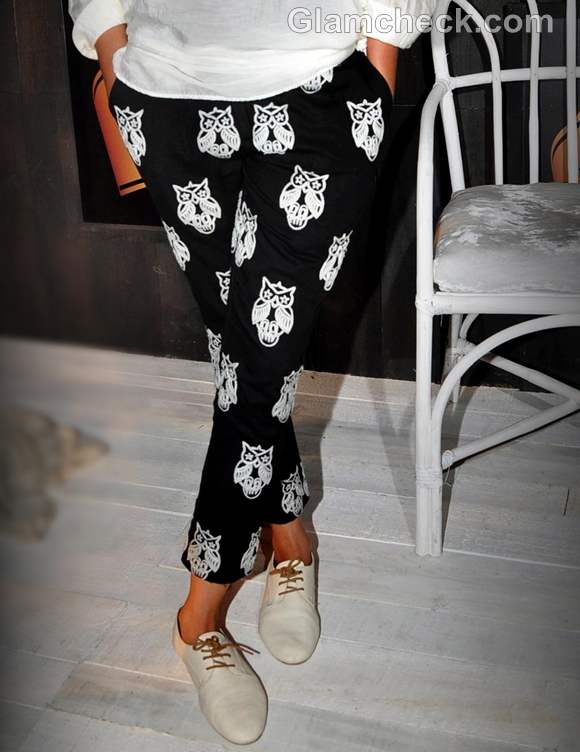 The owl pants are so cute! If we saw those on a rack somewhere, we'd think they were pyjamas, but Nida proves that they are perfect for everyday casual wear.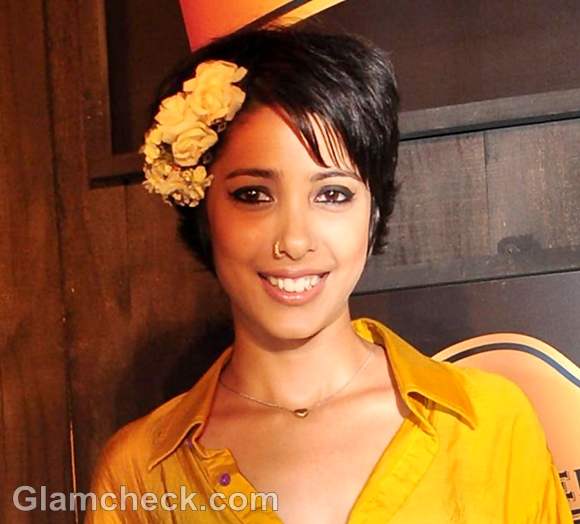 We're also dearly loving the floral hair accessory in her short hair. It seems to be a hairband, but it might be a comb. It's pretty without being overly-girly. Makes you think of Hawaiian hula dancers, no?
A nude lip gloss and dark eye makeup completed her look.
Nina's ensemble is relaxed but quirky. It has an approachable and doable quality about it which immediately puts you at your ease whether you're looking at it or adopting it. The outfit looks, and probably is, quite comfortable without compromising on personal style and preference. And that's how it's done!
Image: Indian Photo Agency