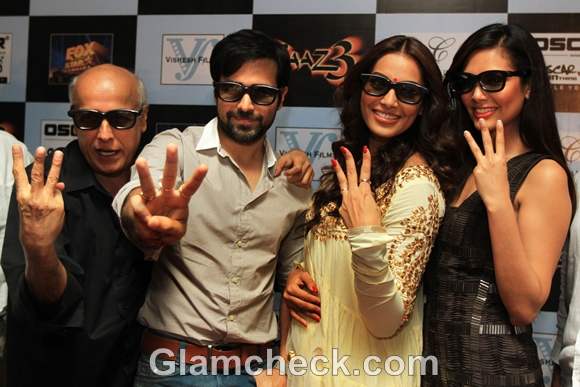 Raaz 3 will be out this Friday and the cast is doing its bit to remind fans of the fact. Bollywood producer Mahesh Bhatt, actor Emraan Hashmi and actresses Bipasha Basu and Esha Gupta jetted to Delhi on September 4 for a press conference to promote their latest venture.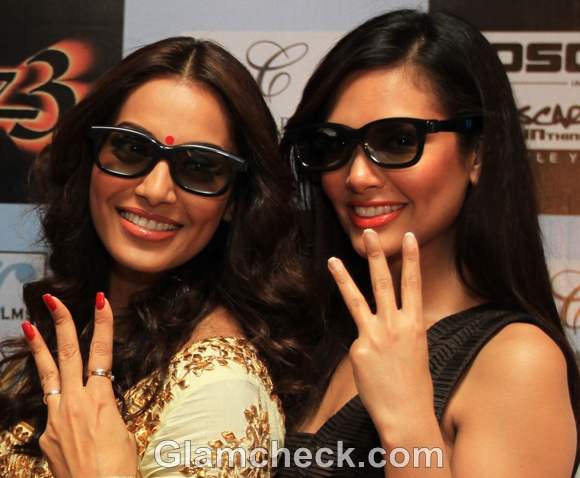 Not many people know that this installment of Raaz is being made in 3D. To highlight this, the cast and producer donned 3D glasses and posed together with three fingers held up to denote that this is the third in the popular horror franchise.
Bipasha went low-key traditional with her look for the day, but what she lacked in flair she made up for with her innate charm.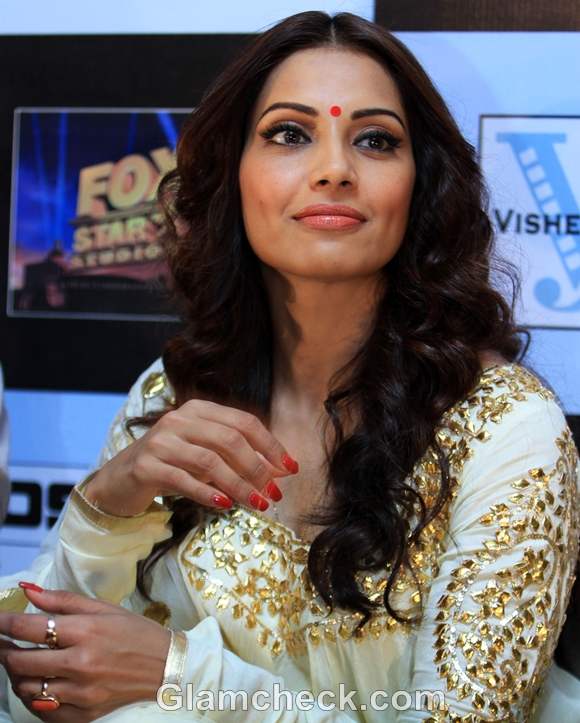 She wore a full-sleeved pale yellow salwar kameez with amber stones emblazoned across the chest and arms. Her hair was styled in delicious curls and left loose. She gave her look the finishing touches with coral nails, a coral bindi, dark eyes, and pale peach lips.
Esha, on the other hand, sported a modern outfit.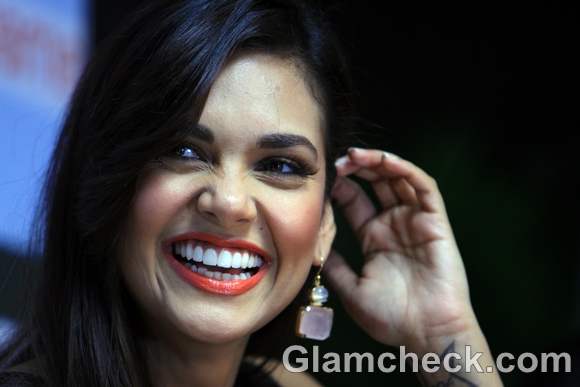 She donned a sexy sleeveless black dress, completing her look with dangle earrings, tangerine lips, mascarraed lashes and loose, straight hair.
A film with both these beauties is worth a look-see, even if you are not a horror fan. Keep your weekend free to take in the spine-chilling flick.
Image: Indian Photo Agency