Dr. Akshay Batra, the leading expert on hair in India and the first ever Indian to be the President of the Trichological Society of London, has come out with a book ambitiously titled 'Hair: Everything you Ever Wanted to Know'.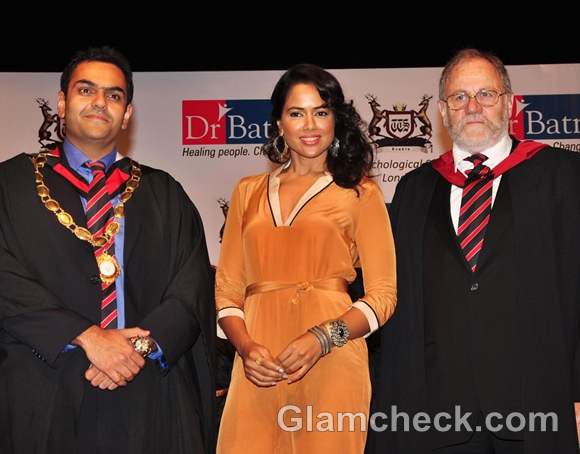 Dr. Batra roped in Bollywood actress Sameera Reddy to launch his magnus opus while the founder of the Trichology Society, Barry Stevens, was also present.
The book promises to be an exhaustive hair guide covering everything to do with hair health.
Sameera looked suave in a camel-colored dress from Bodice, the label by Ruchika SAchdeva.
Image: Indian Photo Agency