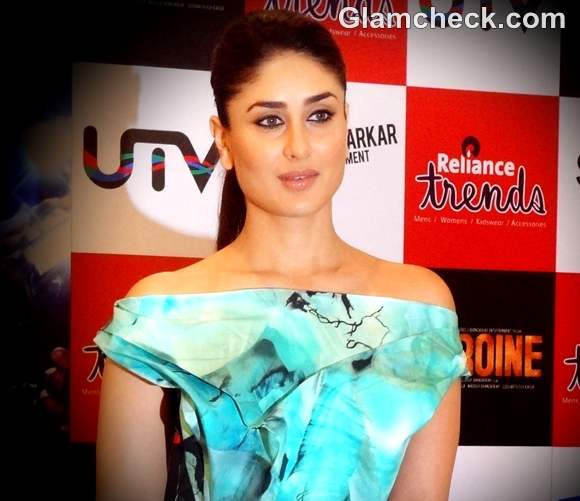 Bollywood actress Kareena Kapoor latest film "Heroine" is impatiently awaited by fans across the globe. There have been several promotional events to tease audiences and whet their appetites. At another promo event in Mumbai recently, director Madhur Bhandarkar joined Kareena to launch the title song of the film, 'Main Heroine Hoon'.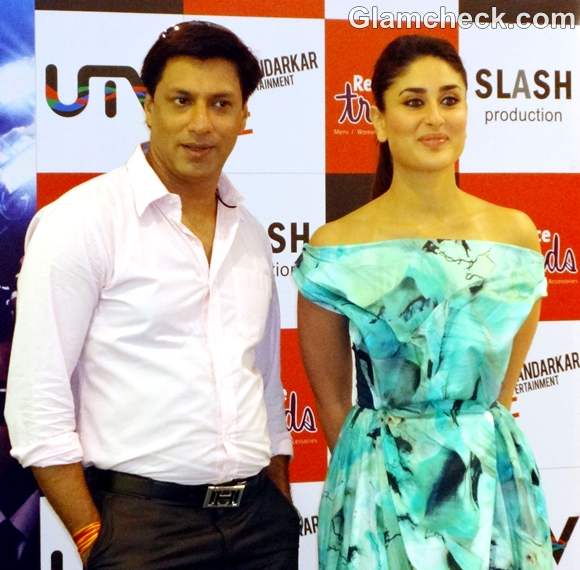 Madhur Bhandarkar was his usual serious self, almost stern in blue pants and a pink shirt. Kareena had no trouble out-dazzling him at the packed event.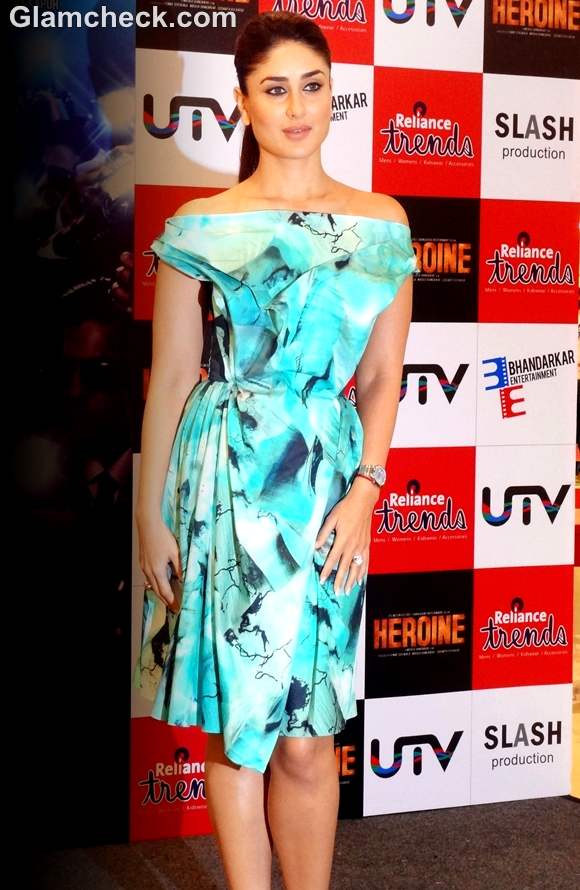 Kareena wore an off-shoulder aquamarine dress with an abstract print, the neckline and skirt showing draped and pleated detailing that evoked a dreamy feel. She accessorized with a watch, a couple of rings, and the prettiest cream pumps we've ever seen.
We're also charmed by her glam but simple makeup consisting of soft, glossy lips and darkly-kohled eyes. Her hair was swept back into a straight, sleek ponytail, the finishing touch to the picture of a real-life heroine.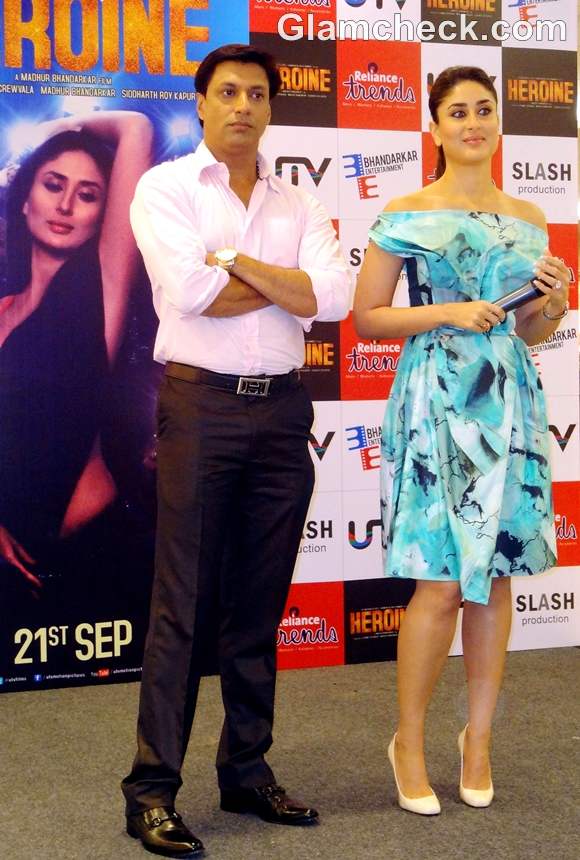 "Heroine" releases on September 14. That may just be a few days away but for fans bewitched by Kareena at this event, the wait couldn't be longer.
IANS, Indian Photo Agency