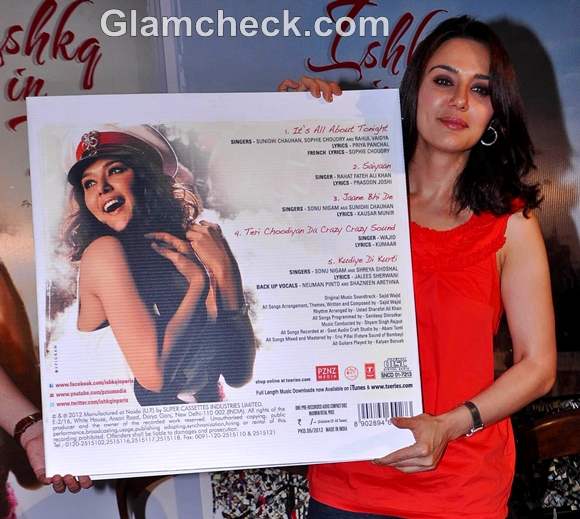 Bollywood actress Preeti Zinta is keen on developing other film-making skills apart from acting, which is what led to her producing her next film "Ishq in Paris". A proud Preeti couldn't contain her happiness at the trailer launch of the movie in Juhu, Mumbai.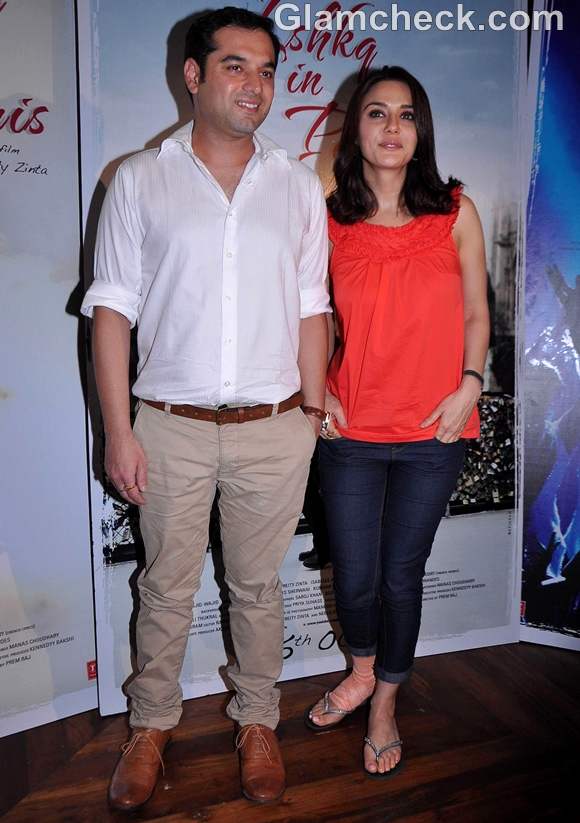 Preeti took a really long break from acting to focus on other areas of her life and this movie will be her big comeback. Whether or not her plan works remains to be seen, but the first look of the movie was quite interesting so she's keeping her fingers crossed.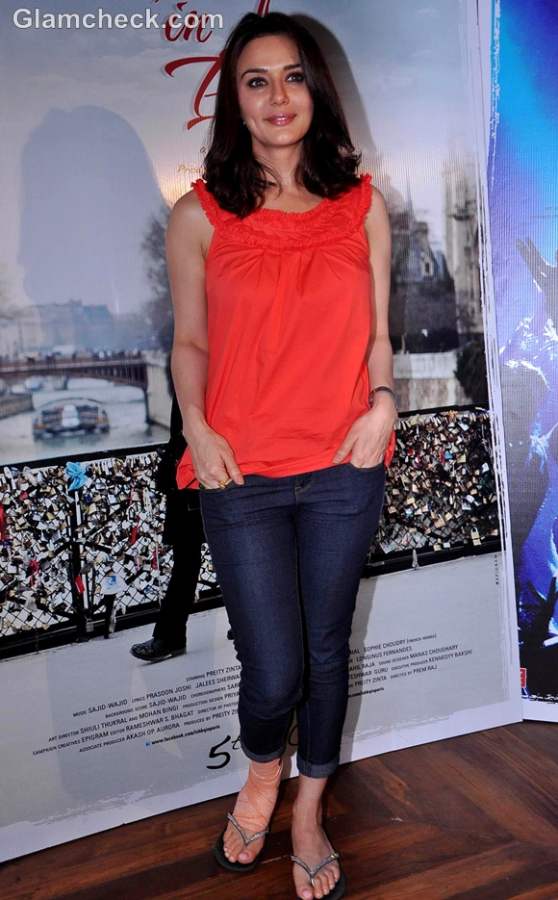 She stuck to her down-to-earth dressing style for the event, donning a sleeveless coral top and blue jeans rolled up to expose her ankles. She accessorized with flat silver slippers, stud earrings, and a couple of finger rings. The ends of her shoulder-length hair were styled in curls, and she completed her look with black eyeliner but otherwise natural makeup.
IANS