Her role in Dirty Picture raised a few eyebrows, but was mostly received in the spirit of fun. Bollywood actress Vidya Balan's character in the film has now been immortalised through art.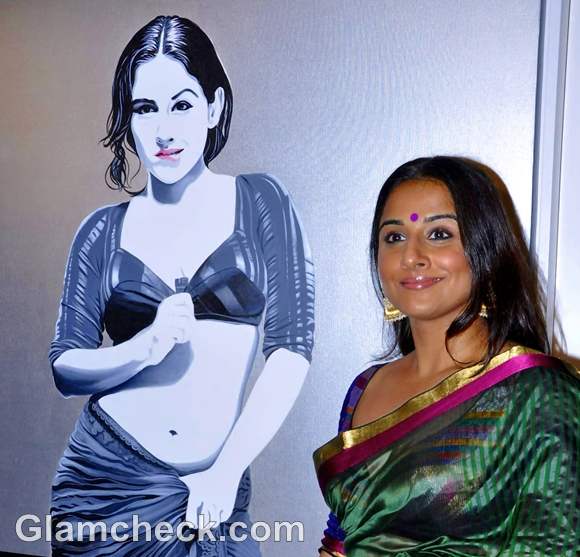 Artist Vivek Sharma did a series of paintings of Vidya based on images from the movie. The artworks debuted and were applauded at an Andy Pop inspired painting exhibition in Colaba Causeway, Mumbai on Saturday.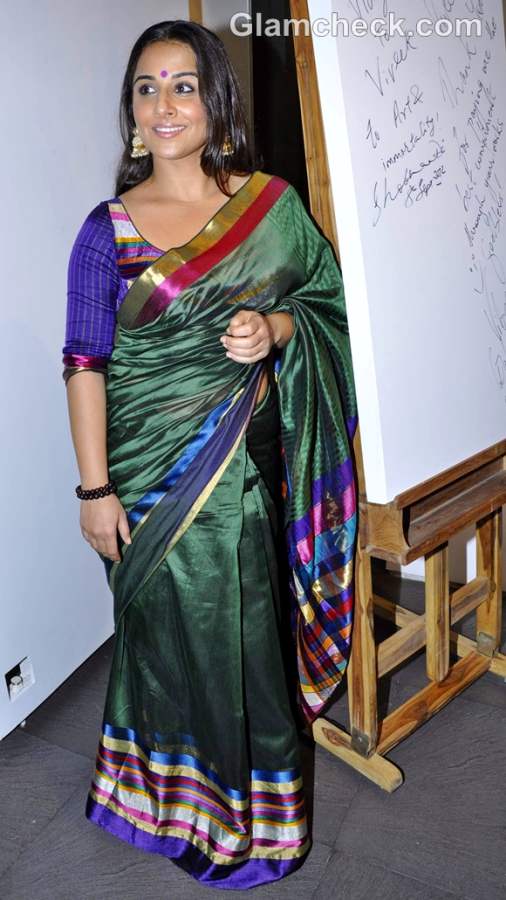 Vidya, who was visibly thrilled to see herself portrayed on canvas, wore a colorful sari to the exhibit. Dominantly green, the borders had bands of vibrant colors which were repeated on the blouse.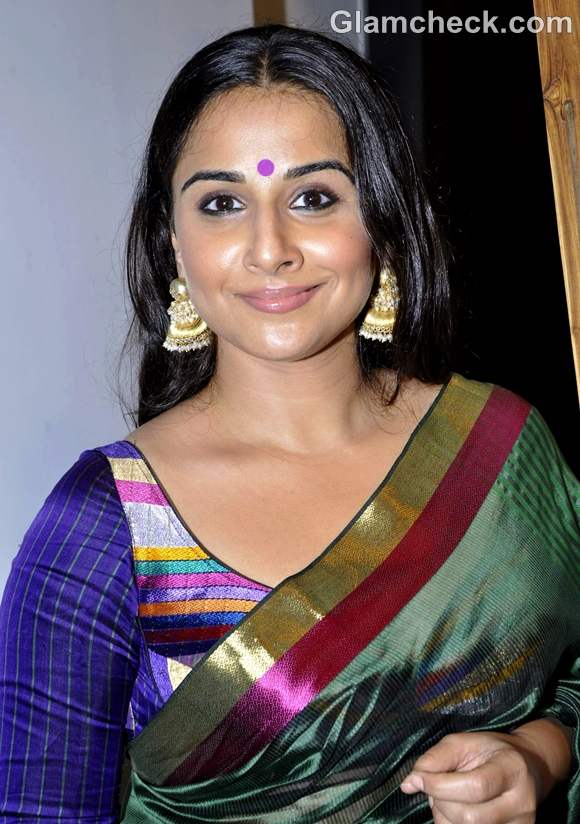 She accessorized her look with gold jhumka earrings and a brown beaded bracelet, finishing off with loose, wavy hair, kohl-lined peepers and a pink bindi. Although we love the simple ensemble, we do wish she had taken the trouble to give her sari a good ironing before putting it on. The many, many creases take away from the innate elegance of the traditional nine yards.
Get the Look
Donning a sari is no longer passé. In fact, many younger girls and women are opting for the sari where before they would have sported a dress or some other western ensemble. The sari imparts a sophistication and confidence like no other outfit. And the Indian woman's body is made for it. Just make sure that you don't make the same mistake as Vidya – iron your sari before wearing it and do your best to prevent creases.
How and where to Sport the Look
Depending on the print of your sari and the cut of the blouse, you can wear a sari to work, a dinner party, a social function, and of course, weddings and festival celebrations.
IANS