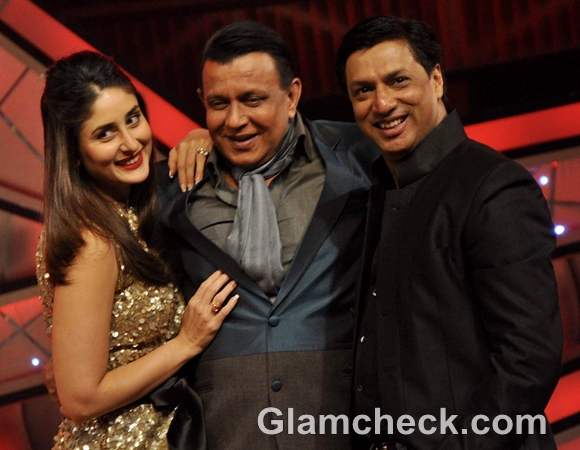 Bollywood actress Kareena Kapoor is fully charged as she promotes her latest film "Heroine". Just last week, she talked about how director Madhur Bhandarkar was going to involve her in some creative new ways to promote the movie overseas. But that doesn't mean they're ignoring Indian fans. She was on the sets of famous dance reality show Zee Dance ke Superkids in Mumbai on September 10 on another mission to up the hype around the flick on home shores.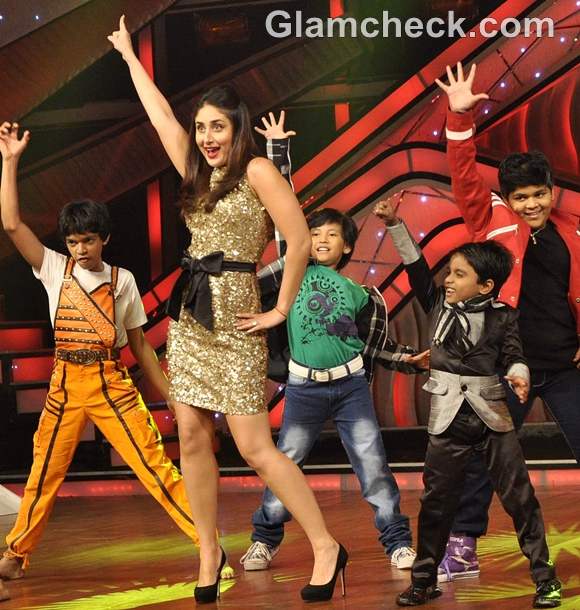 Clad in a gold sequinned dress with a black bow-belt and gorgeous black pumps, Kareena took to the stage to dance with the participants, eventually coaxing actor Mithun Chakraborty, the original king of dance in Bollywood, to join her and shake a leg. We're sure this is one experience those kids won't be forgetting.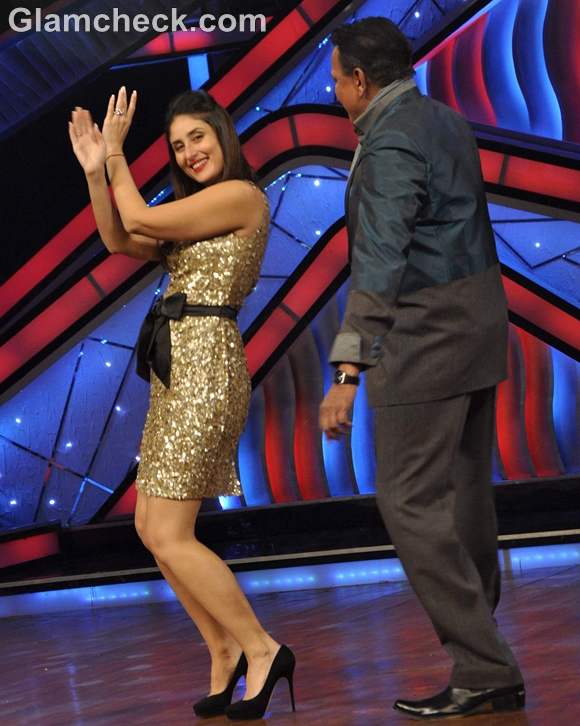 In case you didn't already know, Heroine releases this Friday. So catch a show and let us know if you think it lived up to the heightened anticipation.
IANS