Recently, the dusky Bollywood splendor Mugdha Godse was spotted gracing the inauguration ceremony of Shyam Kishore Mishra's art event at the Artist Center, Kala Ghoda, in Mumbai.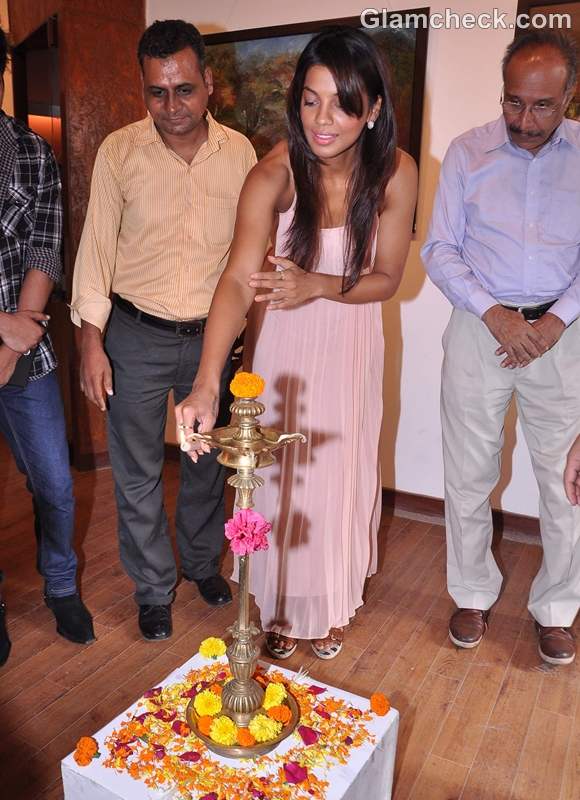 Mugdha Godse, invited as the guest of honor in the event, also lit the ceremonial lamp to launch the event. The event exhibited Shyam Kishore Mishra's latest and exclusive sculptures and paintings.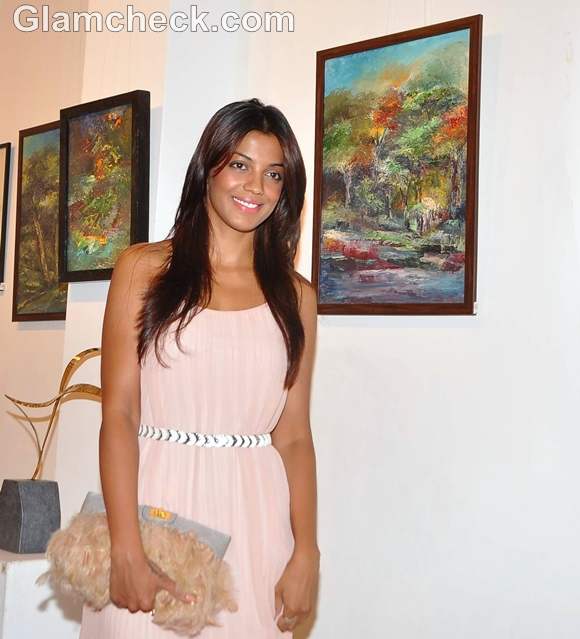 Shyam Kishore Mishra was also seen attending Mugdha Godse while he explained the finer shades of his work. Also, Mugdha liked, specifically, the art works of Lord Ganesha and Mahatma Gandhi.
This Bollywood diva would be seen in a cameo role in the upcoming movie "Heroine".

Talking about the style statement presented by Mugdha Godse at the art event, she looked as pretty and gorgeous as ever while being simple in a pastel maxi dress accompanied with a thin white waist belt. Her open hair locks provided an element of glamor to her looks.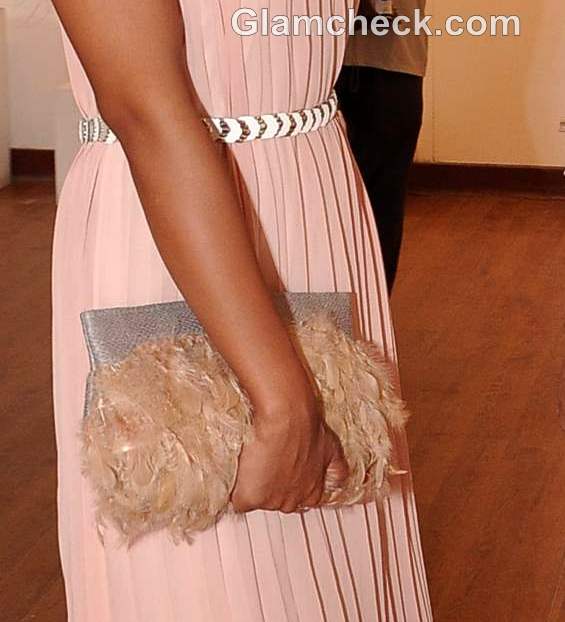 The fur clutch carried was a perfect go with her dress thus making her look more feminine. Also, the sexy brown heels were just enough to add the oomph factor!
IANS