Bollywood actress Kareena Kapoor has obviously 'made it' long before today. However, the film star surprised us by stating that her benchmark for success was based on when she would be the main feature in "Filmfare" magazine.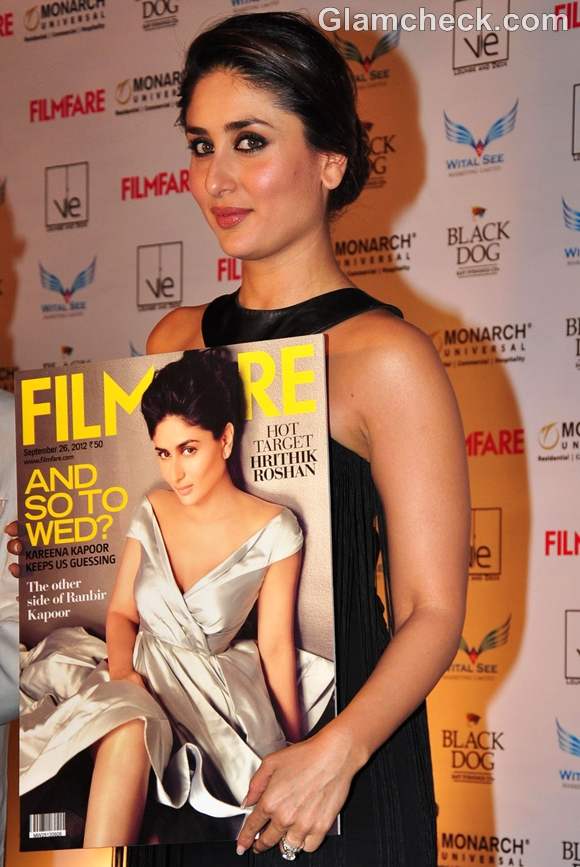 We're happy to report that the pretty brunette achieved even that recently when her images graced the cover of the most recent issue of the esteemed filmi publication. Kareena's happiness was obvious as she attended the launch of the edition in Mumbai, India on 12 September. Kareena is photographed in a retro silver, off-shoulder dress with a flared skirt. Her pose is contemplative while her look is high-glamour.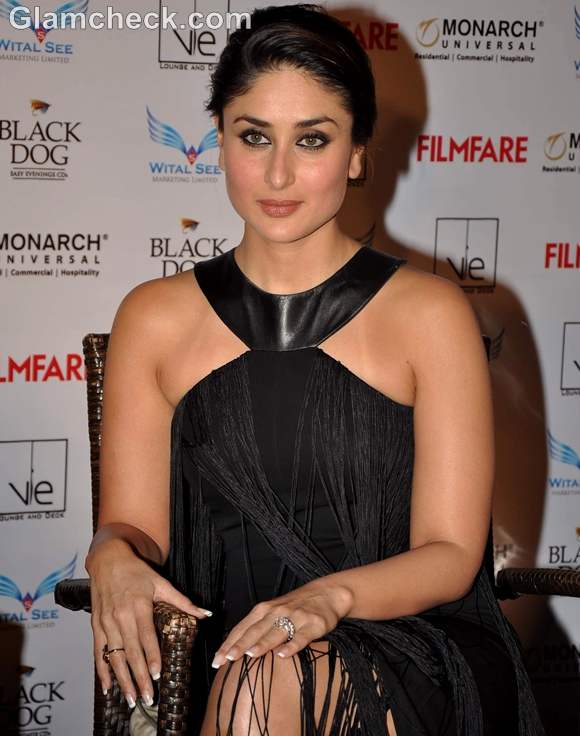 The soon-to-be bride related how she and her sister, actress Karisma Kapoor, would devour every word in the magazine when they were little and how they both vowed that they would be on the cover some day.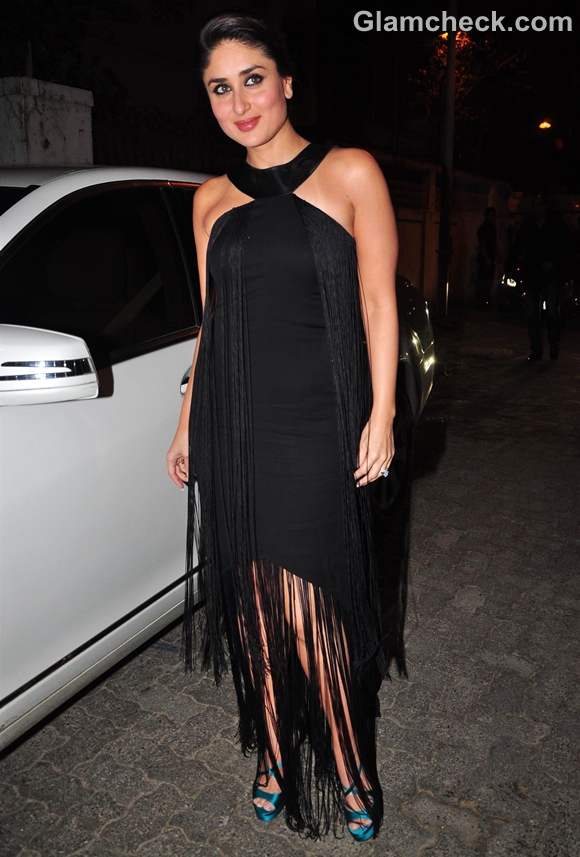 Gorgeous Kareena took her ensemble to a whole new level for the event that marks the high point of her acting career. She sported a super-glam variation of the classic little black dress. Hers featured a leather neckline leading into a short black dress with an asymmetrical hemline. Black tassels of varying lengths fell down the sides of the dress, some sweeping across the floor and others dangling provocatively at knee length. We love the burst of color she added with aquamarine strappy heels.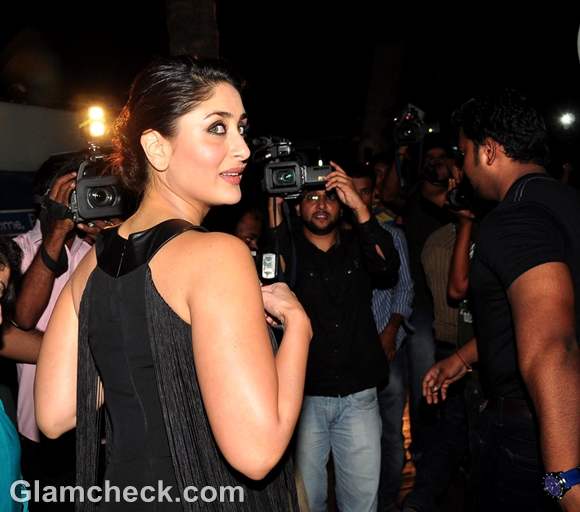 Her hair and makeup were both sophisticated and sexy. Her highlighted tresses were swept up in a simple chignon with a slightly wavy, messy feel. Kohl, mascara and soft pink lips completed her look, but it was the glow from within that lit up her face.
Check out the latest issue of Filmfare for more on the most famous female face in Bollywood. We're pretty sure there must be some gossip about her upcoming nuptials to Saif Ali Khan. That alone makes it worth a look-see.
Indian Photo Agency